Running a WordPress site smoothly and upkeeping its performance up to the mark can be a challenging task for anyone. After all, you would like to focus on your business rather than its maintenance.
This is the point where WordPress maintenance services come into the picture. Although many highly reputed web hosting companies provide WordPress maintenance services along with their web hosting plans. But you can also opt for third-party services, which is not economically good.
However, if you have already hosted your website without any WordPress maintenance services addon, there are certain things you must consider while choosing the best WordPress maintenance services for your online business.
Therefore, in this post, we shall cover every nook of WordPress maintenance services and guide you to choose the right service without disrupting your budget.
---
---
What are WordPress Maintenance Services?
WordPress Maintenance services are a collection of all the special or premium services that help in to maintain your WordPress site performance at the optimum level, which is usually provided as an add-on with your web hosting plan or via independent service providers.
These services help to reduce the burden of WordPress maintenance so that you can focus on your business and its growth.
---
Why Do You Need a WordPress Maintenance Service?
Let us check out what are the key advantages of having WordPress maintenance services for your WordPress site:
Lowers the burden of manual Website maintenance, which involves a lot of essential tasks that help in to run websites smoothly and maintain their performance to the optimum level.
The services provide anti-hacking support, along with other premium support around the clock.
The service also includes all the essential tasks that need to be done on the regular basis such as plugins, themes, WordPress core updates, uptime monitoring, backups, etc.
Immensely helpful to beginners who don't have any knowledge about how to maintain their WordPress site. Since you are new to WordPress and if anything won't wrong with your site, you won't be able to fix it and get things back on track immediately.
In case you are a pro-WordPress user, the stress of WordPress maintenance tasks can be reduced by choosing a service that does it on your behalf.
You will be completely focusing on your business and its growth, and doing the marketing.
---
Best WordPress Maintenance Services Compared
WordPress Maintenance Services
WPOven
WP Buffs
Maintainn
GoWP
WP Site Care
Pricing starts from
$16.61 / m
$79 / m
$59 / m
$39 / m
$299 / m
Web hosting
Live chat
Customer Support 24X7
Average Response Time
20-30 min
1 hr
6 hrs 30 min
8 hrs
5 hrs
Complete Security Management
White Label WordPress
Maintenance Service
Free Unlimited Migration
Anti-hacking support
Ecommerce Support
Staging
Comparison of Various WordPress maintenance packages
---
What Are the Essential but Basic WordPress Services Lists?
Before providing you with the list of best Website maintenance companies, let us check out the basic tasks that are included in a WordPress services list or What WordPress maintenance services do. This helps you to find out whether the WordPress maintenance company is suitable for you or not.
Regular updates: There must be a feature of managed updates for your themes, plugins, and core files so that your website should be up to date with all the bug fixes and enhance its security.
Automatic Daily backups: Your website must be backed up automatically regularly and the files must be stored offsite so that if anything went south, it will be easy to get your website back.
Malware scanning: There should be a feature of daily malware scanning and bot protection so that your website will remain safe and secure from any potential hacker or malware attacks.
Uptime monitoring: The maintenance service provider must be able to provide a high uptime guarantee so that your website remains alive no matter what.
Basic support: If you have any issues or questions about your WordPress installation, there should be at least someone that helps you or guides you in the right direction.
Security features: Website security is one of the most essential features that no one should ever overlook. Check whether the maintenance service has the best security features included or not.
Database management: From time to time, database cleaning must be done to remove all the junk files and help to run the website smoothly. All these tasks cannot be single-handled by the webmaster; hence they must be included in your WordPress services list.
Although there are plenty of other services that can be added for the benefit of the website, such as white-label WordPress maintenance services, that are most suitable for Web developers or WordPress developers.
Some features may vary depending upon the company and the price they charge. But in a basic WordPress maintenance service, there should be at least 7 basic services that must be included then it will be called the best WordPress maintenance service company.
---
Comparing WordPress Maintenance Services Vs WordPress Managed Hosting
You must have heard about the term" WordPress Managed Hosting" while looking for hosting your website. If not, let us explain this term to you in simple words.
A Managed WordPress hosting is a hosting service that is specially built for WordPress sites and provides them with a fully optimized WordPress platform loaded with concierge features that makes things a lot easier for running a WordPress site.
Although both the terms have some feature overlaps, they are completely different from each other. Let us find out in detail.
WordPress Maintenance Services
Doesn't provide any hosting service
Offers Regular Updates (Plugins, themes, and WordPress core)
Automatic Daily Backups
Some Security Features
Regular Uptime Monitoring
Anti-hacking support
Expert support
Performance Optimization
Dedicated support
WordPress Managed Hosting
WordPress site hosting
Fully Optimized WordPress infrastructure
Also Offers Features likes, Regular Update (WordPress core, themes, and plugins)
Automatic Daily backups
Security Features
Regular Uptime Monitoring
Website Staging
Website Migration
SEO services
White-label WordPress maintenance services
Anti-hacking support
Premium WordPress Expert support
From the above table, you can say WordPress-managed hosting has WordPress maintenance services included, with the only major difference between them being web hosting services.
---
Reputed WordPress managed Hosting = WordPress maintenance services + Web hosting
---
This means, that if you have chosen a reputed WordPress-managed hosting service such as WPOven, then you are not required to pay for any WordPress maintenance services. However, in some cases, you might still find some benefits in opting for maintenance services that your current web hosting provider lacks.
In short, if you choose a reliable and reputed Managed Web hosting plan that is capable of providing premium WordPress maintenance services. You do not need to spend extra bucks.
---
Best Website Maintenance Companies
We have listed the best 5 WordPress maintenance companies and what WordPress maintenance services they have to offer.
---
1. WPOven- Fully Managed WordPress Hosting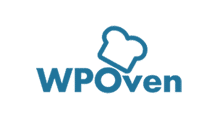 What else could be better than choosing a Fully Managed web hosting plan that has a Premium WordPress maintenance package included rather than opting for a separate maintenance package?
We have already mentioned in the above section that a Reputed Managed WordPress hosting company can be the best option rather than going for an independent WordPress maintenance service provider.
Hence, if You go for WPOven, then you would have not to worry about WordPress maintenance services. It is because WPOven is not like any simple web hosting company but one of the leading WordPress-managed hosting providers in the US. That not only focuses on simple web hosting but provides you with a complete support system throughout your online business journey.
WPOven's WordPress Maintenance Services list:
Uptime website monitoring 24×7
Regular Theme, plugin, and core updates
Optimization support
Amazon S3-based offsite backup
Complete Security Management
Daily malware scanning and removal
Free unlimited Migration
Developer Friendly Environment
Advanced Setup (PageSpeed, HHVM, Redis, MemCache, etc.)
Anti- Hacking support
Custom WordPress Dev Support
Premium and Expert WordPress support services
Whitelabel WordPress maintenance service
Complete WordPress website management
Content Management
SEO services (Get Site Audit Reports and Technical SEO Support to Improve Organic Traffic)
For complete details, you can also check out WPoven's dedicated page on WordPress Maintenance services.
Plans and Pricing
Since Managed WordPress hosting plans generally come along with all the WordPress maintenance services, you do not have to outsource or buy any independent maintenance services and pay extra bucks.
Exactly what you will have in WPOven's managed WordPress hosting. All the premium maintenance services and support along with other addons will be provided free and included in the hosting plans starting at $16.61 per month.
Hobby – $16.61 per month (Billed annually) or $19.95 per month
Personal – $33.28 per month (Billed annually) or $39.95 per month
Professional – $66.61 per month (Billed annually) or $79.95 per month
Business – $124.95 per month (Billed annually) or $149.95 per month
Agency – $249.95 per month (Billed annually) or $299.95 per month
---
2. WP Buffs


WPbuffs is another leading and most popular independent WordPress maintenance service provider that is based in the US. They claim to provide WordPress Expert support through various channels 24X7.
Although the company is based in the US, they provide its support all over the world, thanks to its multinational staff that is available in different regions and time zones. Apart from that, they have also provided special access to some premium plugins such as WP Rocket and WP smush pro in their service plans, without any additional charges.
Some key features of WPBuffs:
Email and live chat support
Speed and Performance Optimization
fully managed security
Included Core, plugin, and theme updates
Backups
Malware removal
Mobile and tablet responsiveness
Custom WordPress support services
Unlimited 24×7 website edits
Pricing and Plans
WPbuffs have different prices and plans that vary from the features and services included.
Maintain – $79 per month
Protect – $159 per month
Perform- $219 per month
Custom – $347 per month
Custom Pro – $447 per month
---
3. Maintainn

Maintainn is another popular WordPress maintenance service that is known for its premium WordPress maintenance and Human support. It also offers an option to purchase credits through which you can have custom development for your website as well.
The company was introduced in the year 2012 with a vision to provide solutions for all your WordPress problems with its excellent expertise and technical support.
Recently, they have expanded their services and now also offer managed web hosting plans with a starting price of $74 per month (if billed annually) along with their maintenance services. Since they are new in the web hosting business, the web hosting plans are not competitive and there are other web hosting companies who offer a lot better deals.
Services included in their WordPress Maintenance Packages:
Website repair and malware removal
Uptime monitoring
Staging
Dedicated project manager (for higher plans)
Email and live chat support
WordPress updates
Website security monitoring 24/7
Amazon S3 Offsite backups
Custom development
Data migrations
Expert Support
Weekly reports and the option to buy support hours
Pricing and Plan
Maintainn offers three plans:
Standard – $49 per month (Billed annually) or $59 per month.
Professional – $149 per month (Billed annually) or $179 per month
Enterprise – $249 per month (Billed annually) or $299 per month
Apart from their Maintenance and Web hosting plans, you also have the option to choose their Support program in which you can buy time for any kind of technical support for $150 per hour.
We know, the price may sound way too high for simple technical support, therefore it is worth choosing a Reputed Managed web hosting service instead.
---
4. GoWP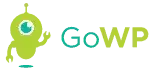 GoWP is an independent WordPress service provider which also offers multiple other services related to WordPress in which WordPress maintenance services are predominant. They also provide white-label services targeting agencies and freelancers.
In addition to that, as an add-on, GoWP even offers eBooks and other materials that can be helpful for your marketing and online growth.
However, because GoWP exclusively markets its services to agencies, this would not be an ideal option for freelancers and individual WordPress users.
Some Key Features of GoWP
White-label WordPress maintenance service provider
Provides Plugin Updates with Visual validator
Security Monitoring and Malware Cleanup
Reliable Backups
Maintenance Dashboard
90 days offsite backup
Pricing and Plans
GoWP offers various other services in which you can avail of their WordPress maintenance services at $39 per month per site.
---
5. WP Site Care

WP site care is an independent leading WordPress maintenance service provider that offers both maintenance services as well as custom development tasks, depending upon the plans they have.
With the extra custom development services or tasks, you can ask Site Care to provide custom development services such as website optimization, little changes in CSS, etc. apart from maintenance services.
Some key Features of WP site care:
Automatic offsite Amazon-based backup
Regular Themes, plugins, and WordPress core updates
Website security monitoring powered by Sucuri
Uptime monitoring
Emergency WordPress help
Instant restore backup
Account Management
Malware removal (For extra charges)
No 24X7 Support (Only support between 9 am to 5 pm ETZ)
Plans and Pricing
The WP site care has mainly three plans targeting different users and their requirements.
SiteCare Plus- $299 per month, best for eCommerce and large traffic websites
SiteCare Pro- $499 per month, best for Organizations
SiteCare Premium- $1200 per month, best for Organizations with tenacious goals
---
Comparing Top WordPress Maintenance Service Companies
To get a better idea, which WordPress maintenance service would be the ideal deal for your website without compromising any of the features? Check out this detailed comparison table and choose the right one.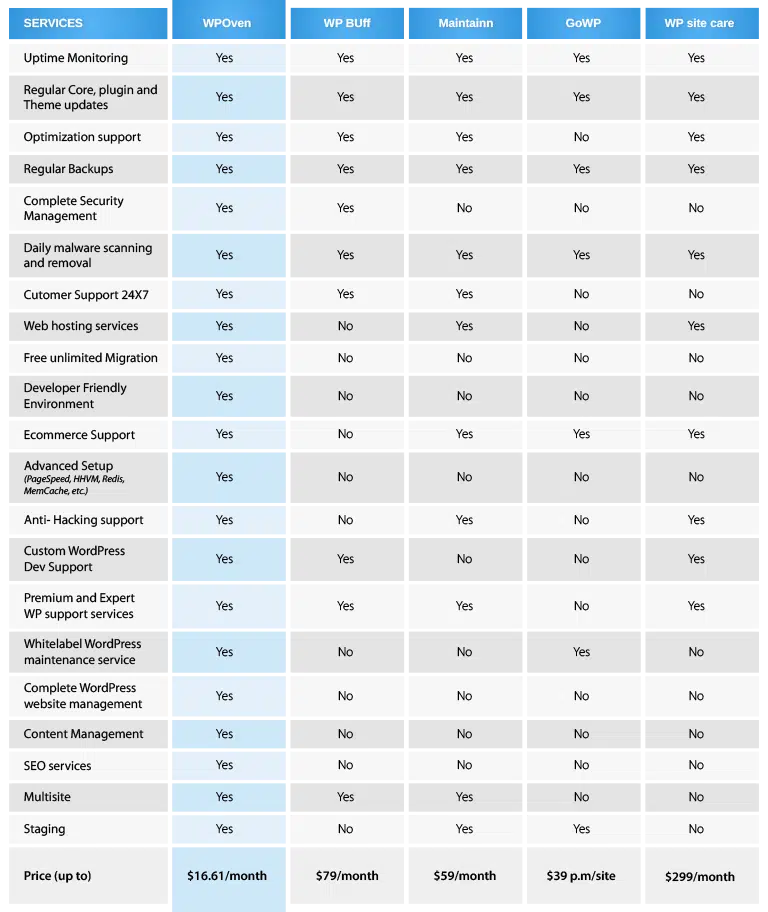 ---
Conclusion
The best WordPress maintenance service for your website mainly depends on your budget, your expertise level, and the level of help you want.
While almost every independent WordPress maintenance service provides you with some basic maintenance tasks such as regular updates, automatic backups, monitoring, malware removal, and support. There are only minor yet notable features that make them better than each other.
But what if you get all the maintenance tasks or services along with premium addons in your web hosting plan? This will not only save you bucks but it will also be easy to manage everything from a single platform.
But it is also true that not every managed web hosting plan offers you all the maintenance and premium services. Therefore, if you are planning to host your website, it is highly recommended that you choose a reliable and reputable WordPress-managed hosting service such as WPOven rather than any ordinary web hosting provider.
This will not only save you a huge sum of money but also provide you with a complete package of premium services that you will find expensive in independent maintenance service providers.
However, if you have already hosted your website on any ordinary web host, you can easily migrate your website to WPOven and save yourself from expensive outsourcing maintenance services.
Do you have any questions about WordPress maintenance services? Let us know in the comment section below!
---
Frequently Asked Questions
What is included in WordPress maintenance?
The WordPress maintenance services include:
1. Daily backup
2. Regular Updates (plugins, themes, WordPress core files)
3. Uptime monitoring
4. Expert Support
5. Malware removal and Scanning
6. Database management
Why do you need a WordPress maintenance service?
The advantages of WordPress maintenance services are:1
1. Peace of mind
2. No fear of website loss
3. Ensure Website Security
4. No manual work for updating themes, plugins, and core files
5. Immensely Helpful for beginners
6. Helps you to focus only on your business growth
7. You will have Expert support
8. Anti-hacking support
What are website maintenance services?
To have the best website maintenance service, it would be great to go for a reputed Managed WordPress hosting instead (WPOven). Not only does it save you a lot of bucks but also makes everything easy and smooth without any compromises.
---