In this article, we shall discuss Wix vs Squarespace vs WordPress and help you decide which one will be better for you? As the new website development platforms are emerging day by day, it becomes tough to pick the right one.
Hence, without starting with all the pros and cons of these three popular platforms. We will first see how these platforms work to build a website, their pricing, their limitations, and how they will be their ease of use.
No doubt, all these three platforms, Wix vs Squarespace vs WordPress, have tremendous potential to create an amazing website. But the point is which platform provides the best features out of the box.
You do not need to worry, and we are here to help you out with our extensive research and tests on all these three platforms. And the results will definitely help you understand each platform's outcomes.
To begin with, first, we shall start with an introduction about all the three website development giants:
1. Wix vs Squarespace vs WordPress: A brief introduction
We shall get into a deeper discussion in upcoming sections. First, let us clear out thoughts about these three platforms. i.e., What are they? And How are they approaching you to build a website? Let us find out!!
It is to be noted that Wix and Squarespace share almost similar features. Whereas WordPress has a different appeal.
WordPress is an Open source and self-hosted platform. Hence, you can install it on your web hosting without any additional cost. It is so popular that It acquires more than 40% of the websites on the internet.
But Wix and Squarespace are the new web development platforms that come with their own hosting services. It means you have to register to their website and start creating your website without interfering with the underlying software.
In general , Wix vs Squarespace Vs WordPress, alll these three platforms are best in their respective areass.
Wix: Best Web developer for Simple and easy websites with a lot of modern look and features.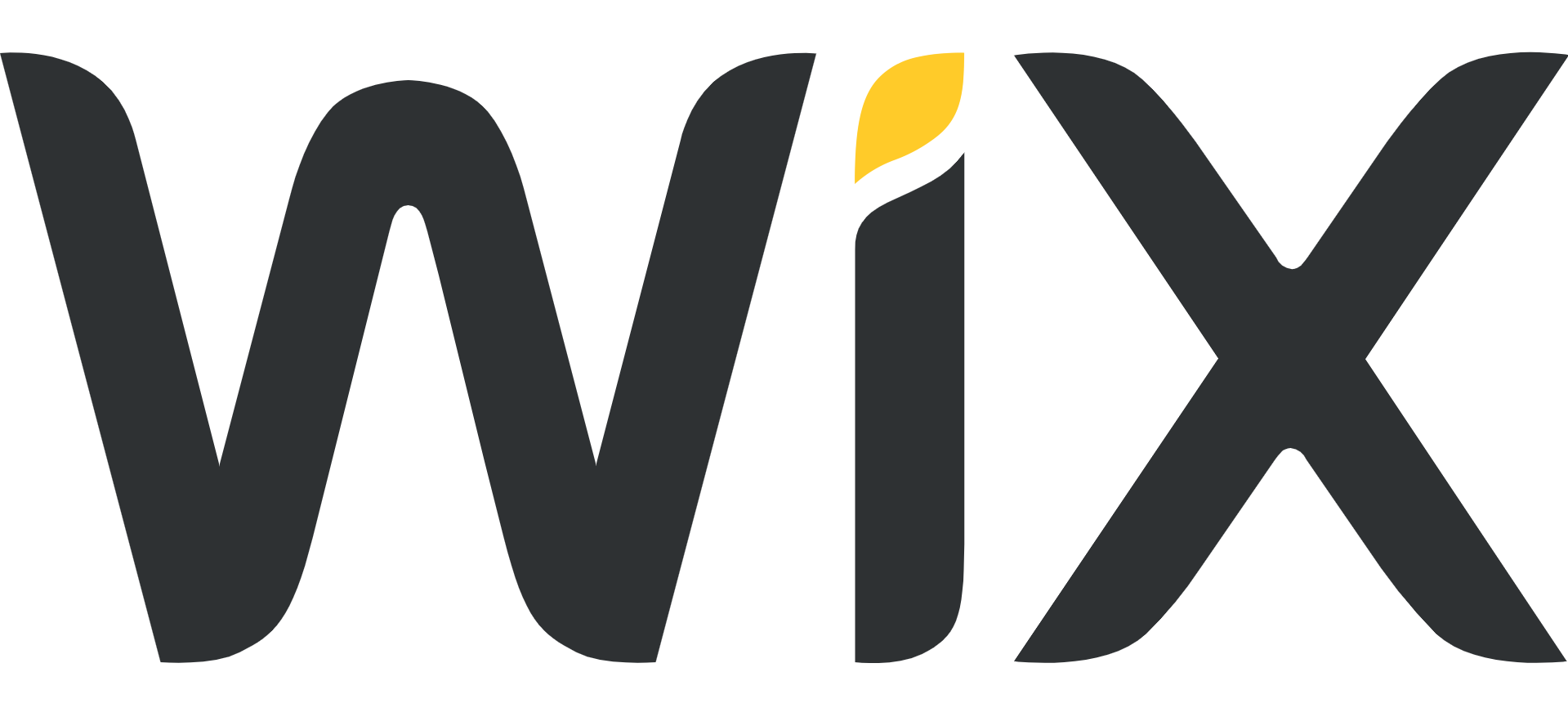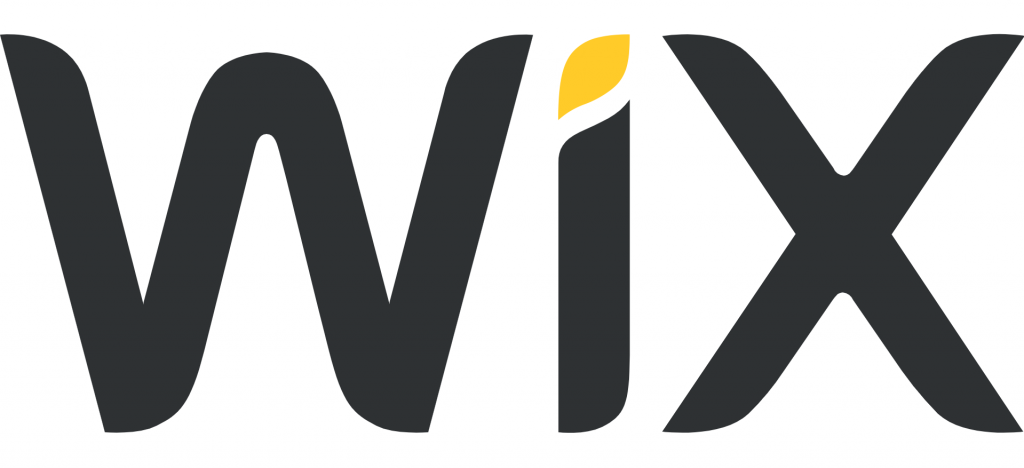 Squarespace: Like Wix, it is also used to create simple, modern and stylish websites.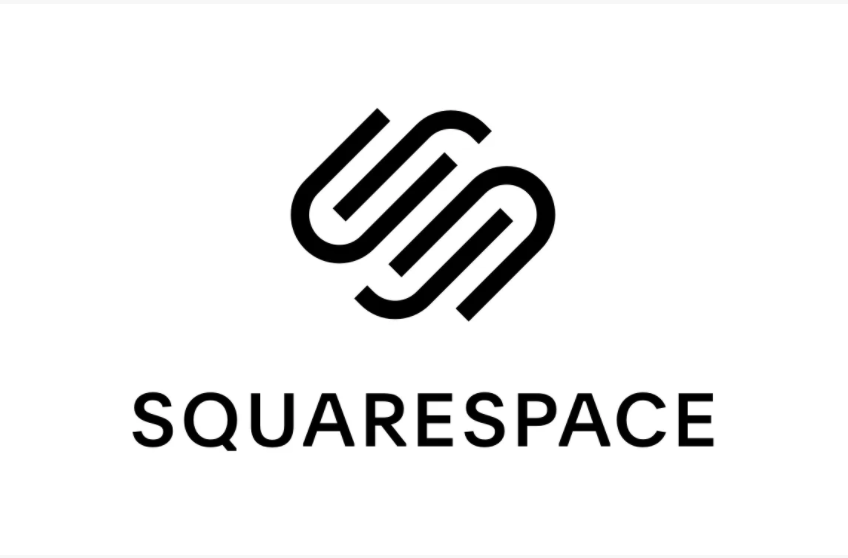 WordPress: Best for developing simple to complex websites with high-end functionality, ownership, and flexibility.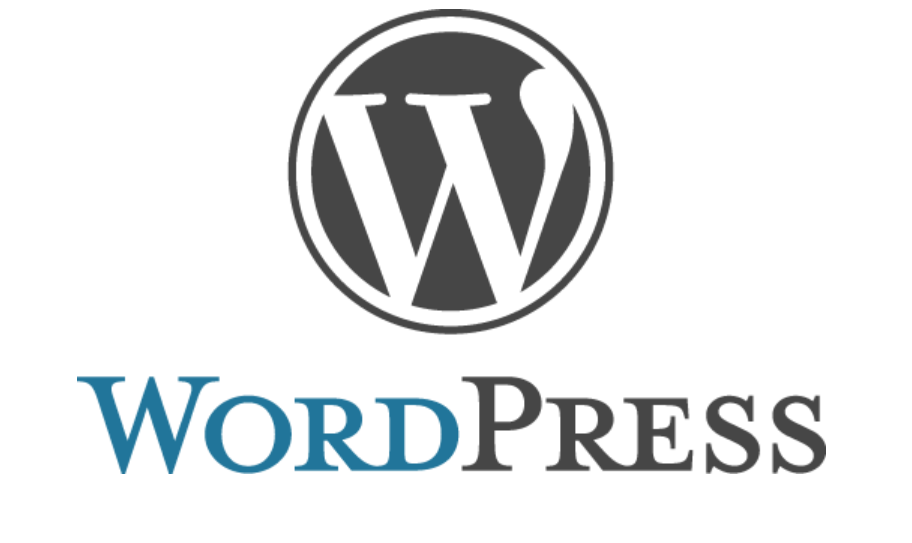 As we get into a lot into the Comparison of these three platform, a lot of things will get clear and the best winner will eventually come out.
Let us check out all the pros and cons and compare them in the next section.

2. Wix Vs Squarespace Vs WordPress: Pros and Cons
The detailed Pros and cons of each web development platform let you know which is better in some fields and not. As we have already covered a detailed comparison on Wix Vs WordPress in another article that will help you learn the big differences between the two.
Wix: Pros and Cons
Pros
Wix offers a wide variety of free templates
The drag and drop interface appears to become easier with every development update, saving time in creating a website. No special skills are needed to use Wix features, and with a little tech-savviness, you can build an amazing site for your business. 
It is easy to integrate plugins on Wix, they are all in a single app store that allows you to easily integrate the plugins into your website. 
The blog features a user-friendly blog editor and has integrated SEO features to improve and enhance your SEO rankings.
Adding a blog on Wix site has never been easier, and it can be done within minutes.
Cons
The drag and drop design features are incredibly limited and can seem backward for the more advanced web designer. 
The themes tend to be difficult to completely customize to suit a brand, thus limiting design options. 
Only limited features for blogging are available. The post editor is not ideal if you are looking for something completely customizable.
You need to separately edit the mobile and web view of your website which can be time-consuming and it can be challenging to achieve a complementary look.
Summarizing all, Wix is the market leader in terms of website builder, easy drag and drop feature, stylish templates, and Best customer support.
Squarespace: Pros and Cons
Pros
Squarespace offers more than 100 sophisticated themes and templates with responsive design.
Best suitable for Blogging websites. If your central focus is to create blogging website, it provides an option with lots of new features such as podcast integration, multiple authors and automatic scheduling posts.
Squarespace is also available as app on mobile platforms such as android and iOS.
Cons
You need to click on save setting on each and every edit. There should be autosaving feature or live editing functionality.
Limited to develop small websites with simple navigation menus.
Due to heavy themes and pictures embedded in it, it slows the website a bit, and potentially can harm your SEO rankings.
In short, Squarespace is the market leader in providing stylish and beautiful themes. Its themes are modern and featureful that can be used to develop websites for any industry.
WordPress: Pros and Cons
Pros
WordPress provide high Customization and Scalability feature. With the help of some plugins you can customize the whole website as per the website requirement freely and even scale it to larger visitors.
Wide range of Plugins and Extensions available.
Easy to handle website data and provides more flexibility.
Cons
You actually need to know some form of coding in one or another because you may encounter problems that are challenging to fix. 
You often need to install a plugin for fully functional features such as SEO. For instance, for SEO, the best plugin to install is Rankmath.
If you require a lot of storage, you may need to go for a paid plan to gain access to more space.
Despite of Complexity in Web designing, WordPress has the potential to develop any type of website without any compromise.

3. Wix Vs Squarespace Vs WordPress: Pricing Comparison
This section shall talk about the pricing and total effective cost required to develop a website from these three platforms.
However, it isn't easy to quote the exact amount incur during website development. Because it varies on the user's requirements, we try to provide the best average estimation and compare which one is the best Wix vs Squarespace vs WordPress is value for money.
Wix
Although Wix comes with the free plan, we won't suggest you go for it because it has some limitations. You have to use the Wix subdomain for your website and are bound to use the default theme.
But you can upgrade to their premium plans starting at $14 to $39 per month.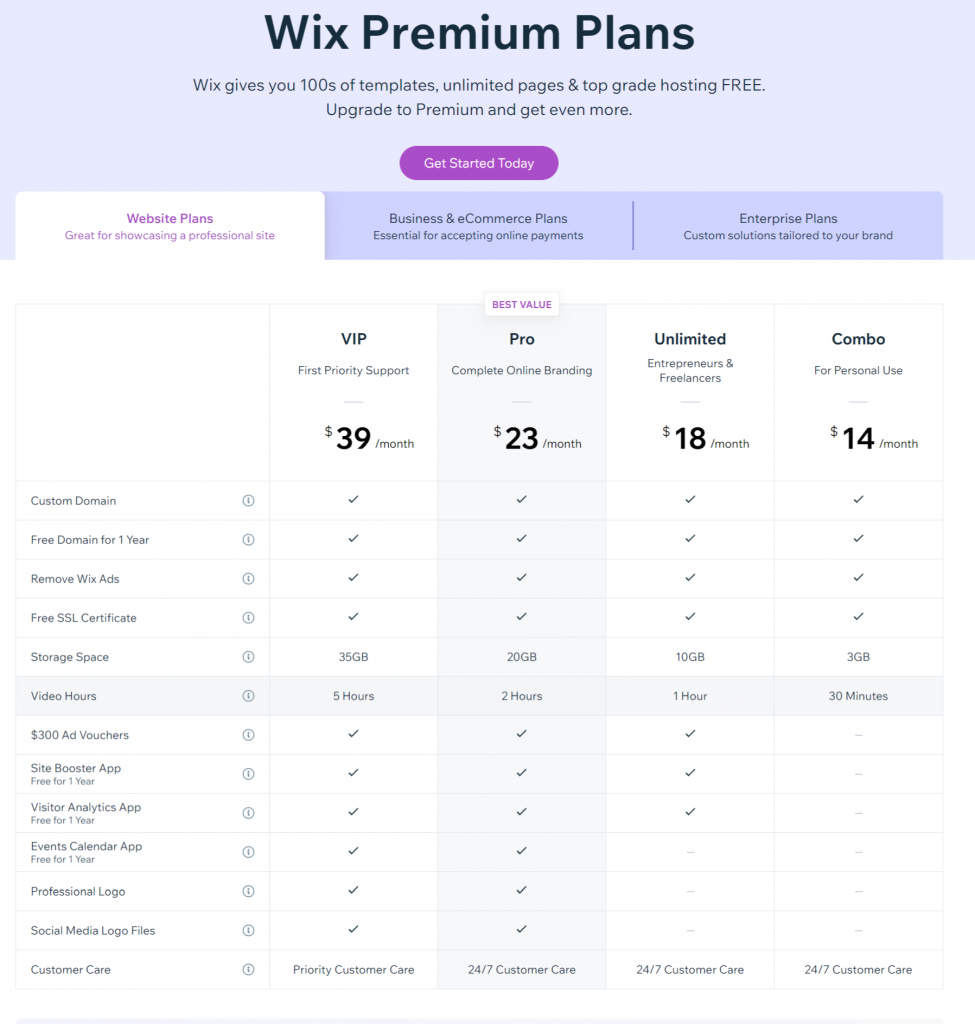 Squarespace
Unlike Wix, Squarespace does not have any free plans yet. But if you want to enjoy their service, upgrade to their plans starting at $12 to $40 per month if you choose their annual plans.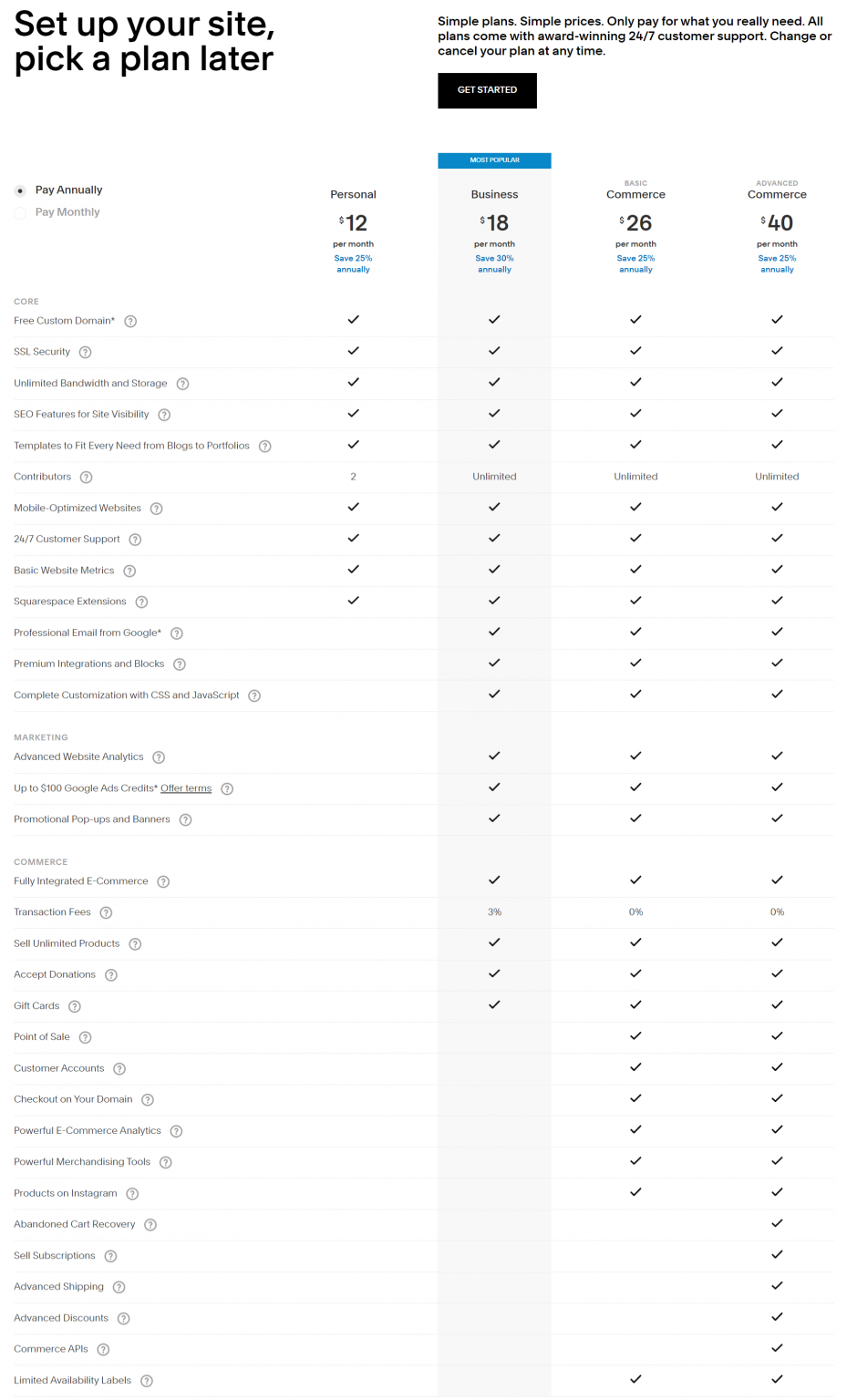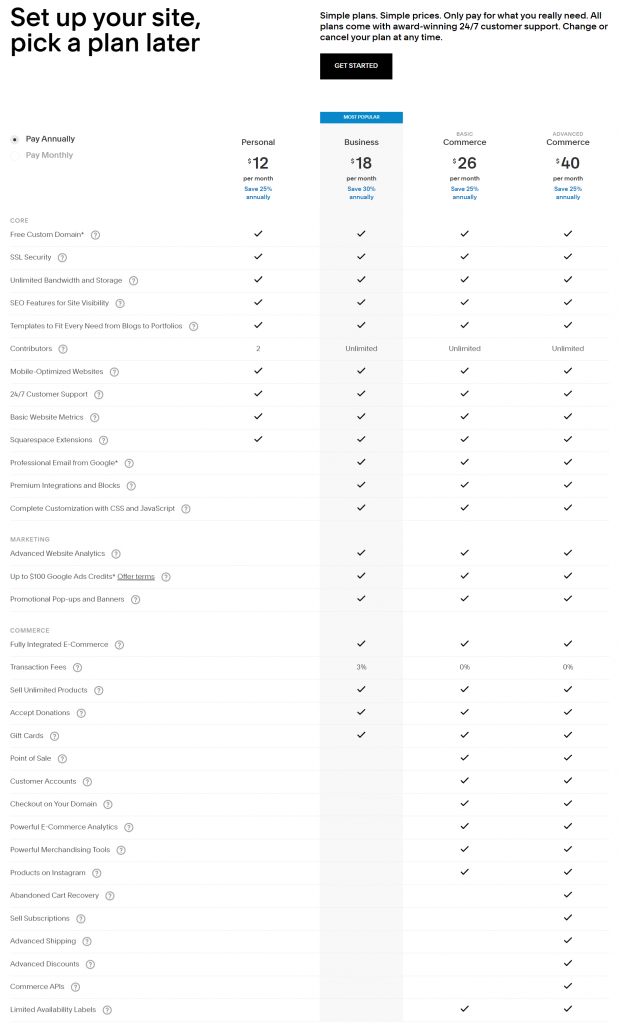 If you still do not want to pay before testing the platform. You can opt for their 14 days trial option and pay if you like.
WordPress
Since WordPress is an Open-source CMS, that means you can download the software and directly install it on your hosting service absolutely free. The only effective cost you have to pay for are, Domain name, Themes, Web hosting service, some premium plugins and security.
More importantly, the sole WordPress software is free, but developing a website on WordPress may vary.
Let's break down and Estimate the minimum cost of developing a WordPress Website, which will give you an idea.
Domain – $10 to $20 per year
Theme – $0 to $50
Security – $0 to $100
Hosting service (WPOven)- $66.63 per month
4. Wix Vs Squarespace Vs WordPress: Apps and Extensions
To increase a website's functionality and features, extensions, add-ons, and apps are among the most important tools that provide flexibility and scalability. Hence, a web development platform must provide extension support to make your website futureproof.
Let us check out which Web development platform Wix vs Squarespace vs WordPress provides the best extensions and apps.
Wix
Wix has a collection of over more than 200 quality plugins at the Wix App Market. Exclusively Some of them were developed by Wix and third-party developers.
All the plugins are compatible with Wix and can easily integrate with it. Even the third-party apps are developed on the guidelines by Wix. Hence, a user has not to worry about compatibility issues.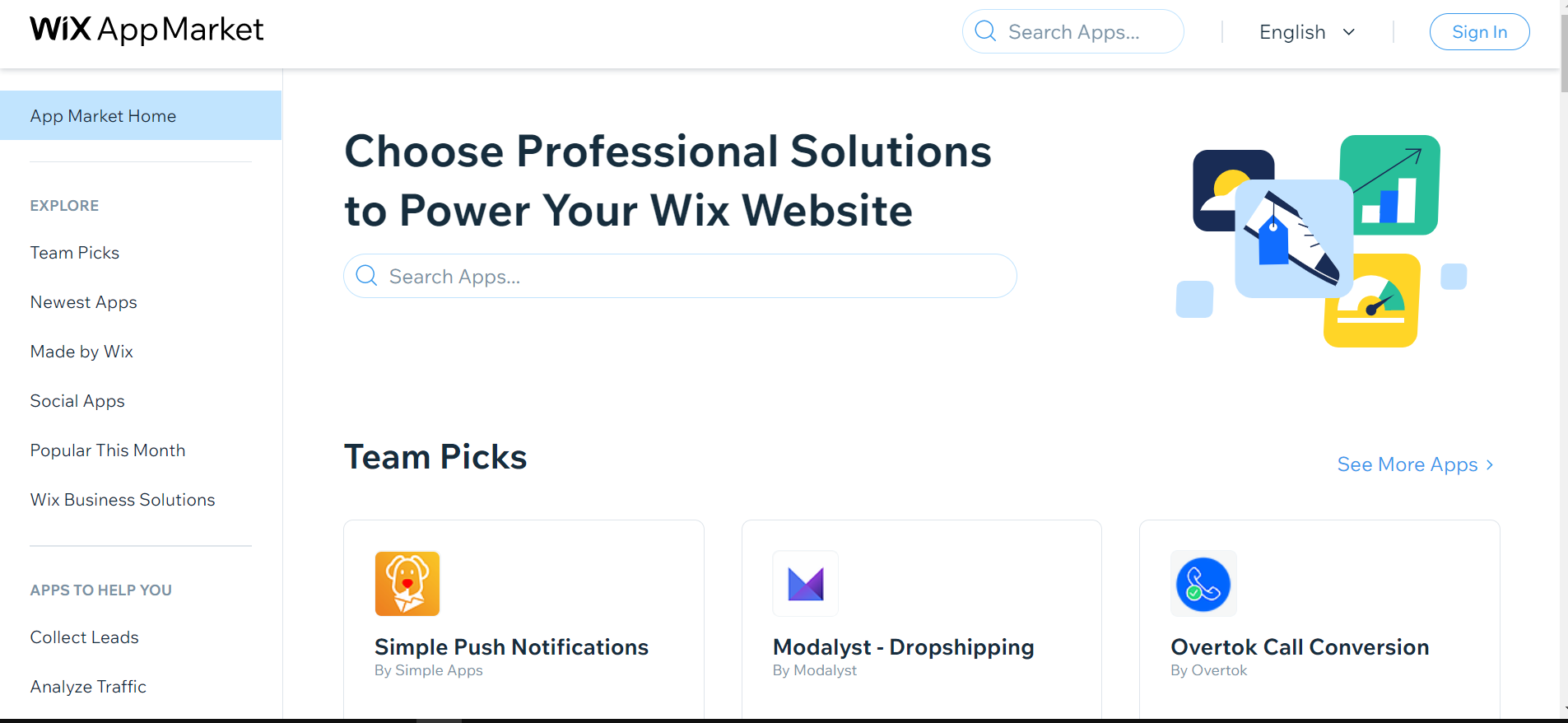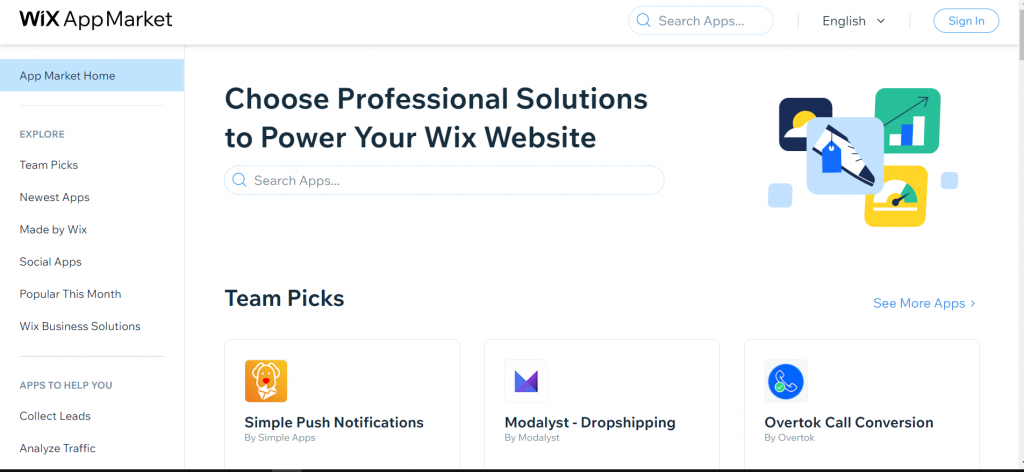 Squarespace
Unlike Wix and WordPress, Squarespace offers a minimal number of templates for users compared to WordPress. Extending the usability of your website on Squarespace is a difficult process as there aren't many options to choose from, and the ones that are there don't offer much functionality.
WordPress
WordPress is king in terms of the number of extensions and plugin support. There are more than thousands of free and paid WordPress extensions and plugins available on various directories to download.
Hence, many extensions and plugins provide flexibility to extend the functionality of a website to the extent of well-established reputed websites.

5. Wix vs Squarespace vs WordPress: Ease of use comparison
Many platforms are available out there, But the only stand out from the crowd, which is easy to use and implement. Now let us compare Wix Vs Squarespace vs WordPress and check which platform is best in customization, design, and ease of use.
Wix
Wix is considered one of the best options for beginners who have not any technical knowledge and do not like to spend a lot of time on website development.
Wix makes all these a lot easier by providing you a wide range of more than 1000 beautiful templates. All these templates are based on different niches and come with a theme.
Wix provides, Drag and Drop feature for customization and design of web pages. You can drag any image, buttons, and paragraphs, resize them, and drop them easily on any web page location.
It has limitations and is specially designed for beginners to create a more personalized website without any coding.
Squarespace
As compared to Wix, Squarespace is a bit tricky to use, but once you learn, it will become an easy cakewalk for you. After all, design a website through Squarespace is worthy enough to get a stylish and beautiful website.
Although it takes a bit longer to design a website than Wix, we assure you it will turn out to be worth a while.
If you learn how to build a website with squarespace, you can also check out the tutorial video given below:
WordPress
When we talk about ease of use on both platforms, Wix has the edge over WordPress in website customization and design. Whatever you make changes or drag and drop different elements, you can see the live preview of your website whenever you redesign or edit it.
Whereas, In WordPress, you have to save and click on the preview button after each edit.
It is also noted that the elements look quite different on the live preview than during editing. However, it has the edge over Wix in terms of a lot of customization options and designs.
You do not need to be a hardcore coder; simple and basic CSS and HTML knowledge can make you wonder.
You can also use different editing plugins that provide a drag and drop feature. Through which editing and designing tasks will become a cakewalk.
6. Wix vs Squarespace vs WordPress: Online store
Ecommerce has emerged on a huge scale, and most online users mainly focus on developing online stores. Even offline markets are moving on online platforms to be in the race. Hence, choosing the right eCommerce developing platform is very crucial. Let's figure out which will stand out the best Wix vs Squarespace vs WordPress.
Wix
Wix provides a complete solution for small eCommerce businesses in their premium plans, starting at $23 per month.
Wix's paid eCommerce plans come with all the essential features such as payment gateways, online shopping, and currency switcher.
Squarespace
Squarespace is not limited to providing just beautiful website designs, but it has some cool features for e-commerce or online stores.
It provides zoom-in – zoom-out product image features.
Zero transaction fees
Abandoned cart reminder
Coupon support
WordPress
WordPress consists of more advanced dedicated eCommerce features than Wix. But WordPress does not come preinstalled with it.
WordPress requires an eCommerce dedicated plugin such as Woocommerce for creating an online store.
Woocommerce is one of the most popular eCommerce plugins available. And it comes with its own Woocommerce plugins and extensions.
Provides essential extensions or plugins that enhance website security and reducing vulnerabilities.
7. Wix vs Squarespace vs WordPress: SEO aspects
When we consider SEO for these three platforms, the developers have done a tremendous job providing the best SEO tools for them. Let's compare Wix vs Squarespace vs WordPress on how both platforms are providing the best SEO services:
Wix
Wix has one of the most powerful SEO tools named Sitebooster.
Sitebooster is free to use only for higher plans. But you can also choose its premium plan starting at $4.95 per month.
Sitebooster provides features like the company's schema, Keyword Analysis, and Performance analysis.
Squarespace
Not much SEO-oriented as compared to Wix and WordPress.
No SEO apps or Extensions are available to provide SEO support.
You are only limited to write metadata for the homepage, but there will auto-generated metadata for all other pages.
WordPress
WordPress has many best SEO tools available such as Rank Math, Yoast SEO, and Jetpack.
Rank math is one of the best among other WordPress plugins. Although, its free version is ready to download and has enough basic SEO features.
Rank math premium plans start at $59 to $199 per year.
Rank Math provides features like keyword density suggestion, editing metadata, editing URL, SEO-friendly content monitoring, etc.
8. Wix vs Squarespace vs WordPress: Customer support
Apart from premium features and providing scalability, Customer support is one of the main and last best points you must consider. Let us check out Comparison Wix Vs Squarespace Vs WordPress on which platform offers the best Support system:
Wix
Due to the Simple and easy Drag and Drop feature, you will hardly need any assistance or Support.
Provides one of the best customer support from dedicated hotline numbers. And the technicians are always ready to help you 24/7.
Apart from hotline services, to make it easier for Wix users, they provide Articles and Tutorials on most asked questions.
Squarespace
Provides 24/7 email support but on a small scale as compared to Wix.
Weekdays Live chat support.
And a lot of tutorials and how-to's are available to support and help.
WordPress
Open-source Platforms have their own drawbacks; the customer support of WordPress is not quite responsive.
Users have to mostly rely on articles or tutorials created by other WordPress developers.
But one of the merits of using WordPress is that WordPress acquires more than 70 percent of internet websites. Hence, the possibility of getting answers to any issue will be more.

Final Verdict: Choosing between the two Wix vs Squarespace vs WordPress?
As the number of web development platfoms increases, it become getting tough to choose the right one. Just like choosing among these three Wix vs Squarespace vs WordPress. One might feel that WordPress is the ideal option because it has been around longer and have more to offer an advanced website builder.
WordPress is quite preemptive in that it allows its users to create the type of site they envision with minimal hassle. Most templates are also often ready for mobile with a responsive option. WordPress is ideal for the more advanced user who has a good idea of what they want. Meanwhile, Wix and Squarespace are ideal for the beginner looking for something quick but is willing to learn with access to support.
WordPress is certainly more difficult to use and is more advanced than Wix. Squarespace requires little effort to use as compared to Wix. At the same time, Wix requires little to no coding making it ideal for the beginner. And Each one has its limitations. But each platform needs to be cleverly used with skill, and with experience, you will become better at it. All three require practice and an honest evaluation of one's skills against their business needs.
Despite great themes, Squarespace comes with beautiful and stunning templates, and Wix can be limiting in customizing those templates, while WordPress is quite different. Before choosing, it is important to understand that your choice is good either way.
Hence as per the different criteria mentioned above, let us find out the final verdict which won in the particular comparison criteria, that will ultimately help to figure out which one Wix Vs Squarespace vs WordPress will be best for you:
Final Verdict on Wix vs Squarespace vs WordPress Pricing: The Clear winner in the pricing section is Wix. However, it is a little expensive than Squarespace but more worth it, whereas WordPress's price varies.
Final Verdict on Wix vs Squarespace vs WordPress Ease of use: Wix considered a Winner in the ease of use section, As it provides an easy drag and drops feature. But while using Squarespace, you will feel it a bit tricky. Whereas WordPress has a complex editing system.
Final Verdict on Wix vs Squarespace vs WordPress No. of Extensions or apps: WordPress has more plugins and extensions and provides more premium and free options. Squarespace has near to no plugin or extension support. Whereas Wix has limited but quality plugins which will not be sufficient.
Final Verdict on Wix vs Squarespace vs WordPress for eCommerce: WordPress is the clear winner for eCommerce development; as mentioned earlier, it has a dedicated plugin, Woocommerce, which has the potential to provides features like existing eCommerce giants. Though Squarespace and Wix also have some best e-commerce features, But they are limited.
Final Verdict on Wix Vs Squarespace vs WordPress for SEO: Although only Wix and WordPress provide best SEO features, But Rank math for WordPress is slightly powerful than site booster.
Final Verdict on Wix Vs Squarespace vs WordPress Customer Support: Wix is again winning in providing the best customer support rather than WordPress and Squarespace.
I hope, after reading the above content about Wix vs Squarespace vs WordPress, it will be easy for you to compare and pick out the right platform for your website development.
Instead of having to spend time reading website development proposal, you can simply enhance your website experience by choosing WPOven.
If you like to ask more questions or add more comparison suggestions like Wix vs Squarespace vs WordPress, please mention them in the comment section below. We will be very happy to hear from you.
Frequently Asked Question
Is Wix better than Squarespace?
In comparison between Wix and Squarespace. Wix is a way better option to choose. It provides a good range of apps that extends its functionality and features. Its drag and drop design feature is one of the best features that make it a user-friendly web development platform.
Whereas Squarespace is a bit tricky to use in web designing and has no third-party app support. It solely depends on integrated features.
Is Wix or WordPress better?
WordPress is way superior to Wix. WordPress is a highly flexible and scalable CMS available so far. Whereas Wix is easier to design and create a simple website, WordPress helps create websites that are featureful and futureproof.
Is Squarespace or WordPress better?
With more than thousands of plugin support and scalability, WordPress is way more superior to Squarespace. In comparison, Squarespace is limited to integrated features and stunning themes that are limited to build simple websites.