We all know how frustrating it can be to have your hard work on a WordPress website compromised by hackers or unwanted posts. Unfortunately, no one is completely safe online, and beginners are especially vulnerable to attacks.
That's why we've put together a guide on how to reduce the risks of malware with WordPress malware removal plugins. For beginners who may not know how to scan for malware or protect their website from future attacks, these plugins can be a lifesaver.
Even if your website hasn't been hacked or affected, it's still important to know how to scan for malicious code and take preventative measures to secure your site against future attacks.
Before we dive in, let's first go over some basic terms related to Malware and how it can affect your WordPress website.
---
---
What Is WordPress Malware?
Malware is a common term used for software that is malicious or contains malicious codes, which has the potential to leverage a website's weaknesses or loopholes and various other harmful activities.
When talking about Malware in WordPress or WordPress websites, can potentially damage your website and reduce its performance drastically. From Website server, speed, content, user experience, and even can affect your SEO efforts too.
---
What Can WordPress Malware Do?
From the above WordPress malware definition, you probably get some idea about How this malicious software can harm your WordPress website. To get a complete idea about to what extent WordPress malware can do, just check out the details below:
Consuming Server Resources
User Performance decline
Website Speed reduced
Infesting External JavaScript
Infecting with Cryptocurrency minors
Declining in SEO
Google blacklist your website
1. Your Website Server Will Consume Rapidly
When you came to know that your WordPress Website has been Hacked, it means hackers have been able to take over control of your website server and its resources either partially or completely for their profit. Now with this power, they are free to take any harmful actions such as:
Attack on other websites to hide from being traced
Start sending spam emails
Will consume your server space
Lowers your website speed
2. Decline In User Performance
Hackers often malign your website posts and content with explicit content which ultimately declines your traffic. Since website traffic is a very important factor for generating leads and running a successful online business. And if visitors are not happy with your website performance, they will not come back to your website or do any business with you.
3. Decline in Website Speed
Google and other search engines prioritize websites with fast loading times
Slow loading times can result in poor search engine ranking or even getting banned
Competitors may resort to hacking and slowing down other websites to gain an advantage
Slow websites discourage visitors, leading to a loss of traffic and potential customers
This can harm your business.
4. Infesting External JavaScript into Your Website
On many occasions, you have noticed while browsing websites on the internet that a shady pop appears and asks you to click on the link that redirects you to a different site. You must have been confused and noticed that the pop is completely irrelevant to the website you have opened.
In this case, it means that the website has been hacked and hackers infested your website with malicious external JavaScript. Whenever you try to open the webpage, the malicious JavaScript gets triggered too.
This malware does not drive your traffic to their website but also renders your website completely and makes it slower. In addition to it, the visitors will get cheated and hence, lower your website's credibility.

5. Infect Websites with Cryptocurrency Minors
Cryptocurrency, especially Bitcoin, has gained popularity among investors worldwide
Cryptocurrencies are generated through a complex process called mining
Due to its popularity, investors are investing large amounts of money in it
Hackers target cryptocurrencies to become rich quickly
Hackers may mine cryptocurrency by hacking websites and installing cryptocurrency miners
Visitors to the website unknowingly participate in mining cryptocurrency
Hackers may target websites for mining, causing a sudden change in website performance.
6. Drastically Decline In SEO
Google reports that SEO is a major reason why websites are targeted and hacked
Google restricts websites from selling illegal items, products, or services and does not rank them
Hackers target websites with better search engine rankings and infest them with spammy keywords
SEO spamming can redirect visitors to websites selling illegal products
Web crawlers and malware removal plugins can detect SEO spamming
Altering a website's SEO can result in loss of visitors, leads, credibility, declining search engine rankings, and slower website speed.
7. Search Engine Like Google Will Blacklist Your Website
Search engines like Google prioritize user experience and value
They do not tolerate unethical or illegal activities and have the power to blacklist compromised websites
Legitimate websites can also get blacklisted due to malicious code or malware
If a website is blacklisted, it will be removed from search engine indexes
Visitors cannot access or visit the website, resulting in a decline in web traffic
Blacklisting can tarnish a website's reputation and eventually lead to its demise.
---
Best WordPress Malware Removal Plugins to Protect Your Website
Some WordPress Malware Removal Plugins might differ from each other in features and functionality. Some of them offer extra added programs and some of them use different protection processes. But all these plugins do the same purpose to protect a WordPress website from malware attacks.
Best 8 WordPress Malware Removal Plugins – Comparison Table 2023
| WordPress Malware Removal Plugins | The pro version starts from | Free version | Active installs | Average WordPress.org rating out of 5 |
| --- | --- | --- | --- | --- |
| Quttera Web Malware Scanner | $10 / month | | 10,000+ | 3.9 |
| BackupBuddy | $ 99 / Year | | 300,000+ | 4.1 |
| Sucuri Security | $ 199.99 / Year | | 800,000+ | 4.2 |
| WordFence Security | $ 119 / Year | | 4+ Million | 4.7 |
| Anti-Malware Security and Brute-Force Firewall | NA | | 200,000+ | 4.9 |
| Astra Security Suite | $ 99 / month | | 2000+ | 4 |
| BulletProof Security | $69.95 (Lifetime) | | 40,000+ | 4.8 |
Best WordPress Malware Removal Plugins comparison table
Some of them are free and some plugins have premium prices. Let's check out which plugin has to offer the best service in the most reliable price range.
1. Quttera Web Malware Scanner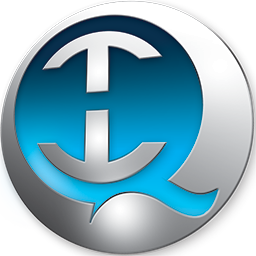 Quttera Web Malware Scanner plugin is a great WordPress Security plugin to improve the security of your website. It helps in scanning your site for malware. What makes Quttera different is that it can scan for JavaScript code complications, malicious iframes, auto-generated malicious content, hidden eval code, and many other things. Moreover, it also helps in checking if your website is blacklisted by Google.
How does it work?
Quttera has one of the largest if not the largest number of suspicious code patterns with which it checks all the wp-content files. It uses PHP regex matching to scan all the files. All the suspicious code samples are base64 encoded and can be found in the 'patterns.db' file in the plugin. Along with regex matching, Quttera also runs the site domain names through its external malware scanner to scan the site's front end as well.
Quttera Web Malware Scanner key security features
Artificial intelligence scan engine.
Checking blacklist status
Finding external links
Provides detailed report
Reveals injected PHP shells
Finds the files that are attacked by PHP malware
No signature updates
Pros and Cons of Outtera web malware scanner
Pros
Based on Cloud technology which is more reliable
Complete report generation
Cons
Sometimes Lags and slow down the server during malware scanning
Quttera Web Malware Scanner Pricing
Quttera is available free to download and use from the WordPress directory but with limited features. If you like to use its complete feature, upgrade to their paid plans starting at $10 per month.
---
2. Malcare Security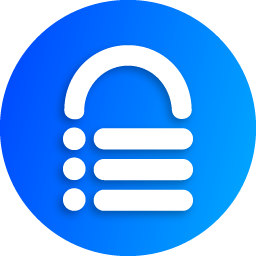 Malcare is one of the most popular and Free malware Scanner available in the market yet. These Malware Removal plugins can scan the website for malware immediately. You can even scan instantly your entire website with just a single click. It can scan your website with 99% efficiency.
In case, if the automatic malware removal feature doesn't work due to any reason, the Malcare support team will instantly step into it and do it themselves. Unlike other WordPress Malware Removal plugins, which ask you for exorbitant fees for the manual removal of malware.
Another plus point of using Malcare is that they use their server scanning and removing process, hence there would be no effect on website performance while the malware scan is in progress.
Malcare Security Key features
Website Hardening
Clean website in less than 60 sec
View hacked file in details
Pros and Cons of Malcare Security
Pros
Get unlimited Malware cleanups for 1 year
Integrated with Firewall
Cons
Still not 100% efficient to remove malware
Manual intervene required if needed
Malcare Security Plans and Pricing
Although Malacare WordPress Malware removal plugin is an open-source plugin available free to download from the WordPress repository but with limited features. If you like to use its complete features, you need to upgrade to its premium plans starting at $99 per year to $299 per year.
---
3. Sucuri Security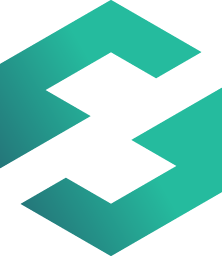 Sucuri is one of the most popular WordPress Security plugins available today. They offer paid services starting from $16.66 per month. They also offer a free WordPress plugin, Sucuri Security, which is one of the most popular security plugins for WordPress.
The plugin is widely used for website security issues.
It can harden the existing security of your site.
The plugin offers a wide range of security features.
It is a good choice for monitoring any damaging activity on your website.
It is best suited for developers and admins with coding and system knowledge.
The Sucuri Security plugin is free to download.
The firewall feature is an additional service available in premium versions.
How Does Sucuri Security Work?
Sucuri works in 2 steps. In the first step, it creates a hash for the plugin and theme files and runs them through its database, and compares it with existing entries. If it finds that any plugin/theme hash does not match with the one in its DB, then it marks that file as suspicious.
In the 2nd step, the domain is run through the Sucuri Site Scanner SiteCheck. This extracts all the URLs present in the front-end files of the site and extracts its contents and checks them against its malware database.
Sucuri Security key features
Integrity monitoring of files
Blacklist monitoring
Auditing of security activity
Security action after hack
Remote Malware Scanning
Pros and Cons of Sucuri Security Plugin
Pros
Quite efficient as compared to other Malware Removal Plugins
In case of any issue, it responds quickly
Cons
Premium plans are quite expensive compared to other WordPress security plugins.
Sucuri Security Pricing
Although Sucuri is available Free to download and install on WordPress Directory. But with limited features. If you want to enjoy complete features and extend their functionality.
You can simply upgrade to their premium plans starting at $199.99 per year (Basic plan) and going up to $499.99 per year (Business plan). and you will get some of the additional Premium features shown in the image below.
---
4. WordFence Security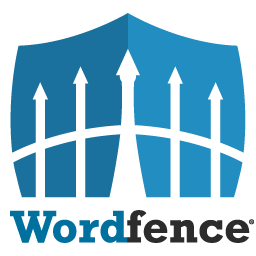 WordFence Security is the most popular WordPress security plugin, which is also available for free. WordFence is one of the most comprehensive and powerful WordPress security plugins available today.
It has one of the largest databases of malware samples to compare, updated quite frequently. The premium version of WordFence includes features like a real-time IP blacklist, firewall rules, etc.
How WordFence Works?
WordFence scans the WordPress core files against the hash codes for each file which are stored in the WordFence Malware signature database. Along with the core files, it also checks the plugins and themes against the Malware signatures in its database. The malware signatures cover a lot of malware like backdoors, phishing URLs, trojans, and suspicious codes.
WordFence Security Key features
Blocking of complex and brute force attacks through Firewall
Threat Defense Feed keeps Wordfence up to date with the latest security data
Gain insight into traffic and hack attempts
Security incident recovery tools
Pros And Cons of WordFence
Pros
Fast Real-time updates
Provides Server-side protection
Cons
Slows Down the website.
Does not provide a guarantee for site turnaround time
WordFence Security Pricing
WordFence is another WordPress Security plugin that is available free to download from WordPress Directory. Its Free version has limited features that would be insufficient to provide a complete security package.
To enjoy their complete Security features, you have to upgrade to their premium plans starting from $119 per year and going up to $950 per year.
---
5. Anti-Malware Security and Brute-Force Firewall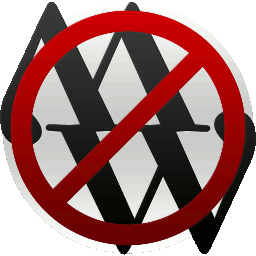 One of the most used security plugins is the Anti-Malware Security and Brute-Force Firewall. It will perform a complete scan that will get rid of security threats. Along with it, the plugin will eliminate the backdoor scripts and will block malware like SoakSoak.
The plugin will update susceptible versions of timthumb scripts to protect your site against new threats.
The free version of the plugin does not include all features, and opting for premium plans is necessary to use all features.
The premium version of the plugin will limit DDoS and Brute-Force attacks on WordPress login and monitor the integrity of core files.
The plugin downloads definition updates during complete scans, making it an effective choice to protect your website.
Anti-Malware Security and Brute-Force Firewall key features
Integrated Power Firewall
Automatically Updates Definitions
Patch Wp- login to protect from threats
Check the integrity of your WordPress Core files.
Checks Regular Website Core files.
Pros and Cons of Anti-Malware Security and Brute-Force Firewall Plugin
Pros
Absolutely FREE and Works flawlessly
Own a Firewall and in-depth scanning
Cons
Need to register each time for new changes in definition
Without registering it just simple scan the possible threats
Anti-Malware Security and Brute-Force Firewall Pricing
As far as you have seen, some WordPress Security Plugins are Free and Do a better job than paid ones. Similarly, Anti-Malware Security and Brute-Force Firewall (GOTML5) is one of them which is absolutely free and available Free to install from the WordPress repository.
---
6. iThemes Security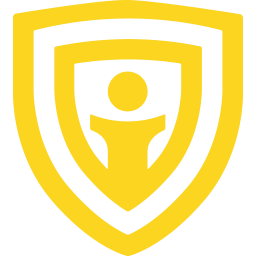 iThemes Security is a WordPress plugin that helps protect websites from security threats and attacks. It offers features such as two-factor authentication, malware scanning, brute force protection, database backups, file change detection, and strong password enforcement.
Using these features, website owners can reduce the risk of compromised sites. Overall, iThemes Security is a valuable tool for ensuring the safety and security of WordPress sites.
iTheme Security key features
File change Detection
Two Factor Authentication
Brute force protection
WordPress Salts & Security Keys
Strong password enforcement
Pros and Cons of iTheme Security
Pros
Strong Password Protection Feature
Image protection and Google ReCaptcha feature are available
Cons
Only one year of support and updates provided
Not well interact with some web hosting providers.
Not great for multisite
iTheme Security Pricing
If you're interested in trying out some of the basic features of the iTheme Security plugin, you can download them for free from the WordPress directory. However, if you want to access all of the plugin's features, you'll need to upgrade to their premium plans which start at $99 per year.
---
7. Astra Security Suite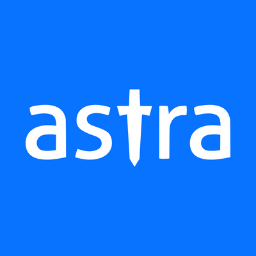 Astra Web Security is your one-stop shop for protecting your WordPress website from over 100 types of threats. With an easy installation process and an intuitive dashboard, you can manage everything hassle-free. Astra offers a Web Application Firewall, real-time malware scanning, and immediate cleanup.
Plus, it's been recognized as The Most Innovative Security Company at the Global Conference on Cyber Security.
Astra Security Suite key features
PasswordLess Logins
Live reporting on Dashboard
Magic Links
Geolocation
wp-config.php Rules
identify server IPs
Pros and Cons of Astra Security Suite
Pros
Clean and user-friendly Dashboard
Users can easily backlist IPs
Great support
Cons
Only one year of support and updates provided
Not that efficient to provide a complete protection
Firewall rules may result in false positives
Astra Security Suite Pricing
If you're interested in trying out some of the basic features of the Astra Security Suite, you can download them for free from the WordPress directory. However, if you want to access all of the plugin's features, you'll need to upgrade to their premium plans which start at $99 per month. Which is quite expensive compared to other WordPress Malware removal plugins.
---
8. BulletProof Security

BulletProof Security is a powerful plugin that requires technical expertise. Its standout feature is the use of the .htaccess file for superior website protection. The plugin offers a one-click setup wizard and a range of security features, including a malware scanner and login protection.
However, instead of proper malware cleanups, it provides a repair option. BulletProof Security offers a lifetime license, but this can impact support and updates.
BulletProof Security Key Features
JTC Anti-Spam|Anti-Hacker
Auth Cookie Expiration (ACE)
Idle Session Logout (ISL)
Database Backup
MScan Malware Scanner
.htaccess Website Security Protection
Pros and Cons of BulletProof Security
Pros
Easy setup with single click wizard
Advanced security features for Developers and Advanced users
Cons
Repair features can be dangerous
Not beginner friendly
Incomplete Firewall protection
BulletProof Security Pricing
BulletProof Security provides a free version and a premium version of its product. The free version can be downloaded and installed from the WordPress directory, but it has limited features. If you want to unlock all of the features, you can upgrade to the premium version for a one-time payment of $69.95, which also includes a 30-day money-back guarantee.
---
How To Detect and Remove WordPress Malware from A WordPress Website?
You are aware of the risks that up to what extent WordPress malware can damage your Website and what can be its consequences. Now it is time for you to know How you can identify WordPress malware on your WordPress site.
Use URL scanner tools
There are multiple URL scanner tools available on the internet with the help of which you can scan your website in case of any suspicion. There are some tools available that use multiple antivirus scanners and scan URLs of a website to check if there is any website URL that has been flagged for malware or not.
In case, during URL scanning your website is found to be infected with malware and you are eager to know the source of infection, then you must look out for the codes first.
Take Regular Backups of Your WordPress Website
It has always been highly recommended to take regular backups of your WordPress website, so that in case of any damage to the website while configuring its core files, or hackers attack, you can get your data and WordPress site back.
This can be easily done using either of the two ways:
By accessing your website using WordPress Plugins and from the dashboard.
By using the Manual method (if you are unable to access your website)
---
Read: 🚩 How to Backup WordPress Site in 5 Minutes? You can also check out our complete review of the Best 10 WordPress backup plugins as well.
---
Since taking regular backups helps you to recover your website back, there is one more thing you can do, which is to keep an eye on your website's code and if you find any unusual or some changes in it, you can easily spot potential malware in it.
Now, you might be thinking of what if you have taken an infected backup. In this case, you need to examine all your core files for any suspicious codes or malware present in them. This can only work if you know as well as are familiar with the codes of our WordPress files. The following things you need to consider while cleaning your infected backup:
Carefully examine your Source code for malware
Carefully examine your Database for malware using admin tools provided by your hosting provider.
Carefully examine your files for malware using any antivirus tool. If possible, download files via FTP client and run scanning in the background.
Use WordPress Malware Removal Plugins to detect malware
Scanning your WordPress website for malware is easy if you have access to it.
WordPress malware removal plugins are available in both free and paid versions.
These plugins are one of the most affordable and quickest methods to remove malware from your website.
In this post, we will discuss some of the best malware removal plugins for your convenience.
WordPress Malware Removal Services
Sometimes, due to websites being hacked users are unable to access their websites. In this case, I highly recommend you contact a professional to clean up your website and help you to get back to your website. Especially if you do not have any knowledge about doing it manually by yourself.
Try installing WordPress again
Try reinstalling WordPress with a single click button on your web hosting cPanel.
The path can be either a public_html directory or a subdirectory depending on its original location.
When backing up your website, make edits in the wp-config.php file of the new WordPress installation to use database credentials from your old website.
By doing this, it will be easy to connect the new WordPress with your old database.
Avoid re-uploading your old wp-config.php file in any circumstances, as it may also be compromised.
Change your Passwords and Permalinks
Suspicious users on your admin page could be a sign of a compromised database.
Contact a professional or use premium tools to remove any malicious code left in the database.
Go to Settings, click on Permalinks, and save changes to restore the .htaccess file and make website URLs functional again.
Be careful when clearing invisible server files, including .htaccess files, as they contain vital information and are vulnerable to hacking.
Change FTP and hosting account login credentials to further protect your website.
Remove and Install Plugins again
Install plugins only from genuine sources, such as the WordPress directory or other renowned sources.
Reinstall existing plugins with the latest version available, or opt for the premium version from the plugin developer directly.
Avoid installing old versions of plugins or those from third-party sources with poor update history and irregular changelogs.
Immediately remove or delete any suspicious plugins that you have already installed.
Install Theme again
Just like WordPress plugins, if you are suspicious about your website being hacked, you can reinstall your theme from the very beginning. However, if you have made some changes to it or customized it, backup the changes and make the same customization in the fresh download.
---
Caution: You must not upload the old theme, as it may contain malware that you won't be able to detect or recognize.
---
Restore Media files from the Backup you have already made
After reinstalling WordPress or theme files for a fresh start, you need to copy your media files back up.
Access the new wp-content folder and click on the uploads folder through the FTP client on your server.
Be cautious when uploading media files to the server to avoid copying any compromised or hacked files back to the server.
Check and examine every folder in your backup files to ensure that only media files are present, with no JavaScript or PHP files.
After examining and ensuring all media folders and files are free from malware, upload them to the server via an FTP client.
Scan your Personal computer completely
Use a good antivirus to scan your whole Personal Computer for viruses, trojans, and malware. There are also chances that if your personal computer is infected by malware, it can also affect your website too and there are high chances malware can also get infested into your browser.
Use Anti malware security services and firewalls
Along with WordPress malware removal plugins that tighten the security, run also a Brute Force Firewall and scan your WordPress website entirely. It would be great if you used Sucuri to scan your website which ensures a complete website scan.
However, you are not required to have two firewalls running simultaneously. After completion of the scan, you can disable or deactivate the WordPress removal plugin.
Monitor your website activities
Always do check your Google search console notices and error logs regularly. And monitor all your website activities such as Access logs or check whether any user is trying to access files or not. Or in cPanel, you can also enable Access log history to monitor login attempts and activities.
---
Preventive Measures for WordPress Malware Attacks in the Future
It is always highly recommended that "Prevention is better than cure". You should not wait for your website to get hacked and then look out for its solution. Rather, take some preventive measures to avoid WordPress Malware attacks in the future. If you provide layers of security by taking certain preventive steps, it will become difficult for any hacker to attack your WordPress website.
Therefore, we are providing you with some very useful Preventive measures, following them you can provide an extra layer of security for your website. Let us see what they are.
Update your WordPress regularly
WordPress provides regular software updates and virus definitions which can be easily installed on your website. Being open-source and free, it doesn't require any financial investment.
While minor updates are automatically installed, manual intervention is required for major or core updates.
Thousands of free WordPress plugins and themes are available in the repository, which can be utilized to customize and enhance your website's features. These plugins and themes are also maintained by third-party developers and receive regular updates and virus definitions.
The updates and virus definitions provided by WordPress are crucial for ensuring the smooth functioning of your website and protecting it from security threats.
Change your passwords at regular intervals
To provide a tight security layer to your WordPress site, Change or Reset all WordPress Website passwords. Such as Admin page passwords, User accounts, cPanel, FTP client, and database passwords. In addition to it, it is highly recommended that you must keep the number of admin accounts to the minimum and follow this principle almost everywhere.

Enable and Schedule Backups
It is highly recommended to create regular backups of your system, whether it is your computer or WordPress site, to ensure that you can restore your system to its previous state if it gets hacked.
Backups are the only solution for restoring your system to its previous state after it has been hacked.
Creating old backups is pointless, and it is best to create backups on a daily or weekly basis, depending on your website's update frequency.
For example, if you update your website weekly or post blogs weekly, a weekly backup would be ideal.
Ensure SSL Protection
Another basic and essential defense mechanism that everyone should follow is to install SSL certificate protection. This security measure helps to protect or encrypt data while transferring the data between users and your website. For example, when any user has logged in to your website, the information provided by the user will be encrypted.
The majority of web hosting service providers include these features free in their plans, however, some others ask you to buy a separate SSL plugin.
Download plugins and themes from genuine and authentic sources
Installing plugins or themes from random third-party websites is not recommended, as it is the main reason why many websites get hacked.
There are various 3rd party websites on the internet that offer unsecured and compromised plugins or themes for free.
It is recommended to download and use plugins only from the WordPress repository, which has a collection of free as well as paid plugins.
The WordPress repository also provides the option to upgrade to the premium version, which offers more benefits such as regular updates and premium support.
Get Best Managed WordPress Hosting Service
A good Managed WordPress hosting service provider can provide security at the server level. Have various security systems such as intruder detection and enabling server-level firewalls just before setting up your website and installing WordPress. In addition to it, it must have the latest software available to provide a smooth and better WordPress experience.
At WPOven a leading Managed WordPress hosting service provider, we take care of our user's privacy and provide the best possible security with the latest features at very affordable prices.
At WPOven we provide:
Hardened Server– Security best practices with firewall and DoS protection
Daily Malware Scanning– Anti-virus and malware scanning, so you are not caught by surprise
Daily Offsite Backup & 1-click Restore– Amazon S3-based backup system in case things go south.
Anti-Hacking Support– Got hacked? Is malware warning on your site? No problem, let us sort it out and many more.
Daily Malware scanning of websites
Run a malware scan on your website immediately if you notice any drastic change in your daily traffic or suspicious activities.
It's highly recommended to run malware scans regularly, even if your website appears to be running smoothly.
Sometimes, hackers can steal your data without you noticing any suspicious activity, which can result in your website being blacklisted and removed from search engine indexes.
Regular malware scans are essential to ensure the security and stability of your website.
WordPress Firewalls must be turned on
Enabling WordPress firewalls is one of the basic and most important security measures one should always follow. It is considered the front-line defense mechanism again malware and hacker attacks, that stop them from filtering your website.
Like WordPress Malware removal plugins, WordPress has also various firewall plugins available in the market, with the help of which you can defend your website from various malicious activities and attacks
---
Removing malware using WordPress Malware Removal Plugins
After learning about the dos and don'ts regarding WordPress malware, it's time to choose the best malware removal plugin for your website. There are different ways to detect and remove malware on your WordPress website, but it can be a time-consuming task.
Luckily, there are both free and premium WordPress malware removal plugins available online that can automate the process with a single click. However, choosing the right plugin can be challenging.
Don't worry, just follow the tips below to make it easier:
Must be Efficient to delete malware
Should not affect the website speed
Must provide Firewalls
Must have Fast time and action response
Choose all in one and complete the malware removal Plan
What features you must look into a good WordPress Security plugin
Looking for a perfect WordPress Security plugin with all the features is tough. Because still, no tool is developed yet that possesses all the features with hundred percent perfection. Hence, the features that make a perfect WordPress Security plugin and you must look into are:
Able to detect Malware completely
A WordPress website has many system files and folders, making it easier for malware to hide.
Some WordPress security plugins don't scan all files completely, only checking common and vulnerable hidden places.
However, a perfect security plugin will thoroughly scan all core files and theme files for malware and infected files.
If any malware is found, the plugin will immediately remove it.
Should not affect the website speed
Most Poorly coded WordPress Security plugins can bring down the website speed and will become work as bloatware. Even, scanning files and possible threats are resource-intensive processes.
And most WordPress Security plugins use Website servers to complete this process. This increases the overall burden on servers and hence lowers the website performance.
Hence, to avoid such a scene, it is advised to use WordPress Security plugins that have their server to complete the malware scanning process. Rather than being a parasite on a website server.
Should have Firewalls facility
The purpose of creating a website is to get visitors and traffic.
However, not all traffic visiting a website is seeking content; some are hackers looking to breach security and mine vital website information.
A firewall is a security tool that filters all traffic, letting genuine traffic through its security wall while blocking malicious traffic.
The firewall helps prevent harm to the website by blocking malicious traffic before it can cause any damage.
Must have Fast time and action response
Once a website is detected as infected by a virus, Search engines will not allow them on their SERPs and if not fixed immediately, it will be subjected to direct blacklisted.
Most WordPress Security Plugins are available, taking from one hour to several days for malware scanning and cleanup. Delay in the process increases the possibility of being blacklisted from search engines like Google or being suspended by a hosting service provider.
Hence, the Best WordPress Security Plugin must have a one-click process to fix the website.
Always choose an all-in-one solution and Unlimited Malware removal plans
Most WordPress security plugins offer a one-time cleaning service, which is insufficient for a website.
Once a website is hit by a malware attack, it's likely to be vulnerable to future security threats.
Buying a security service for each cycle would be costly and not economical.
Look for WordPress security plugins with unlimited service plans and all-in-one security solutions.
An unlimited malware removal service is important, but an all-in-one security solution provides high security against all possible threats.
Tightened the Login page Security
The most vulnerable and hacker's favorite attacking page of your website is the login page. Hackers love to target the login page because it is the only passage through which anyone can access the website.
The most effective method to tighten the login page security is to reduce the number of login attempts. Hackers try different password combinations to access the website. But due to the reduced number of login attempts, they cannot try multiple attempts and block them from future logins.
Fast and Quick Customer Support
If you have already chosen the reputed and reliable WordPress Security plugin. You can simply trust them and you will not even need any support system. But in case something wrong went with your website, it is necessary to have quick response Support to resolve your issue ASAP.
Delaying in the process will lead to frustration and even damage to your website's reputation. Hence, it is highly recommended that you choose paid WordPress Security plugins that provide better Responsive Customer Support rather than free ones.
---
Summary
After successfully removing all the malware, preventing them by taking necessary steps and detecting them if got infected. You are going to ensure that your website will never face any serious threat or malware attack in the future. However, the possibility of being infected is still there but with the help of powerful and efficient WordPress malware removal plugins, it can become easier for you to ensure your safety in the long run.
Since it is even a serious task to choose the right plugin from thousands of Malware removal plugins available in the market. But following our tips, this won't be that hard for you.
We have provided you with a list of some of the best WordPress malware removal plugins available in the market, which will surely help you to choose the best suitable one that matches your requirement and help you to reduce your effort in searching them from thousands in the numbers.
We cannot recommend you a particular plugin at this moment because one WordPress malware removal plugin is better to some extent than the other and it totally depends on what level or type of security a user would prefer on their website.
Apart from this, you can also take some security measures from your end such as keeping your website updated, using strong passwords for a long page, following the tips to harden the security of a website, and taking website backup regularly either manually or with the help of plugins.
All these tips, tricks, and essential measures will help you to protect your website 24×7.
If you have any more questions or suggestions to share that we have missed mentioning in this article, please do let us know in the comment section below.
---
Frequently Asked Questions
How do I remove malware from a WordPress plugin?
To remove malware from your website, you need to follow these tips:
1. Use URL scanner tools
2. Take regular backups of your WordPress Website
3. Use WordPress Malware Removal Plugins to detect Malware
4. WordPress Malware Removal Services
5. Try installing WordPress again
6. Change your Passwords and Permalinks
7. Remove and Install Plugins again
8. Install the Theme again
9. Restore Media Files from the Backup you have already made
10. Scan your Personal computer completely
11. Use Anti-malware security services and firewalls
12. Monitor your website activities
How do I check my WordPress plugins for malware?
There are thousands of Malware removal plugins available on the internet, but here are some of the powerful and best malware removal plugins you can try.
1. Qutterra webMalware Scanner
2. Malcare Security
3. Sucuri Security
4. WordFence Security
5. Anti-Malware Security And Brute Force Firewall
How do I secure my WordPress site?
There are security measures you need to follow to ensure security for your WordPress site, they are:
1. Update your WordPress regularly
2. Change your passwords at regular intervals
3. Enable and schedule Backups
4. Ensure SSL Protection
5. Download plugins and themes from genuine and authentic sources
6. Get the Best Managed WordPress hosting service
7. Daily Malware scanning of websites
8. WordPress Firewalls must be turned on