In the past, Comparing Wix Vs WordPress was not possible. Because WordPress was one of the most preferred CMS and held the maximum market share over Wix. But things are now getting changed. With massive progress in both website builders, the choice has become more challenging.
When launching your website from a business point of view, you need to consider certain points each builder has and how each one can accommodate your business with dedicated VPS hosting providers and compare Wix Vs WordPress.
Over the past few years in digital marketing, website builders have played a pivotal role in propelling businesses and taking their trading online. The development of a viable eCommerce platform and WordPress security is a feature that has developed incredibly at a fast pace.
To make it a comprehensive article for better understanding choose the right one from Wix Vs WordPress. Before getting into the detailed comparison, first get some general idea about Wix and WordPress.
Wix vs WordPress Comparison Table
If you don't have much time, you can refer to the Wix vs WordPress Comparison table given down below:
| Criteria | Wix | WordPress |
| --- | --- | --- |
| Ease of Use | User-friendly for beginners, drag-and-drop customization | More complex requires coding knowledge |
| Customization Options | Limited customization options, pre-made templates | Wide range of customization options and designs |
| Live Preview | Immediate live preview while editing | Need to save and preview after each edit |
| Coding Knowledge | No coding knowledge required | Requires basic CSS and HTML knowledge |
| Plugins | Fewer options, limited functionality | Extensive library of plugins available |
| Target Users | Beginners with limited technical knowledge | Experienced developers and designers |
| Cost | Offers a range of pricing plans, starting at $16 per month, and going up to $59 per month. | Free to use, but you need to pay for hosting and domain name. Premium plugins and themes may come at a cost. |
| SEO | Both platforms offer good SEO capabilities, but WordPress is generally considered more SEO-friendly. | Allows optimization using various plugins and built-in tools. |
| E-Commerce | Offers Limited features of e-Commerce as compared to WordPress. | Offers a Wide range of Ecommerce Plugins. |
| Design and Templates | Offers a wide range of visually appealing and user-friendly pre-designed templates that can be customized. | Also offers a wide range of templates, but requires customization to achieve a professional look. |
| Help and Customer Support | Offers a lot more help and Support than WordPress. Easy to contact and talk to the support team directly. | Support is generally provided by the WordPress community and impersonal articles by various users. |
| Blogging | Best for Basic Blogging. | Best suitable for those whose main event is blogging. |
| Security | Built-in protection from security threats | Security depends upon the Web host you choose. |
| Updates | Automatic Updates carried out by an in-house technical team | Software updates itself a few times a year, with users required to manually update their website when prompted. |
Wix Vs WordPress Comparison Table
Note: Wix is suitable for beginners, whereas WordPress is better for experienced developers and designers. While Wix offers drag-and-drop customization, WordPress provides more advanced customization options and design possibilities. However, WordPress requires coding knowledge, while Wix does not.
---
Read: 🚩 Wix vs Squarespace vs WordPress: 8 Best Points to Compare
---
1. Wix Vs WordPress: Short Review
Creating a website doesn't have to be difficult or require programming skills. Website builders, like WordPress and Wix, offer drag-and-drop designs and pre-designed themes that allow anyone to build an eCommerce platform. Plus, you can manage your website yourself!
Let's explore a quick comparison of Wix Vs WordPress website builders.
First, let's talk about Wix
Before starting a full comparison of Wix Vs WordPress let us first talk about Wix.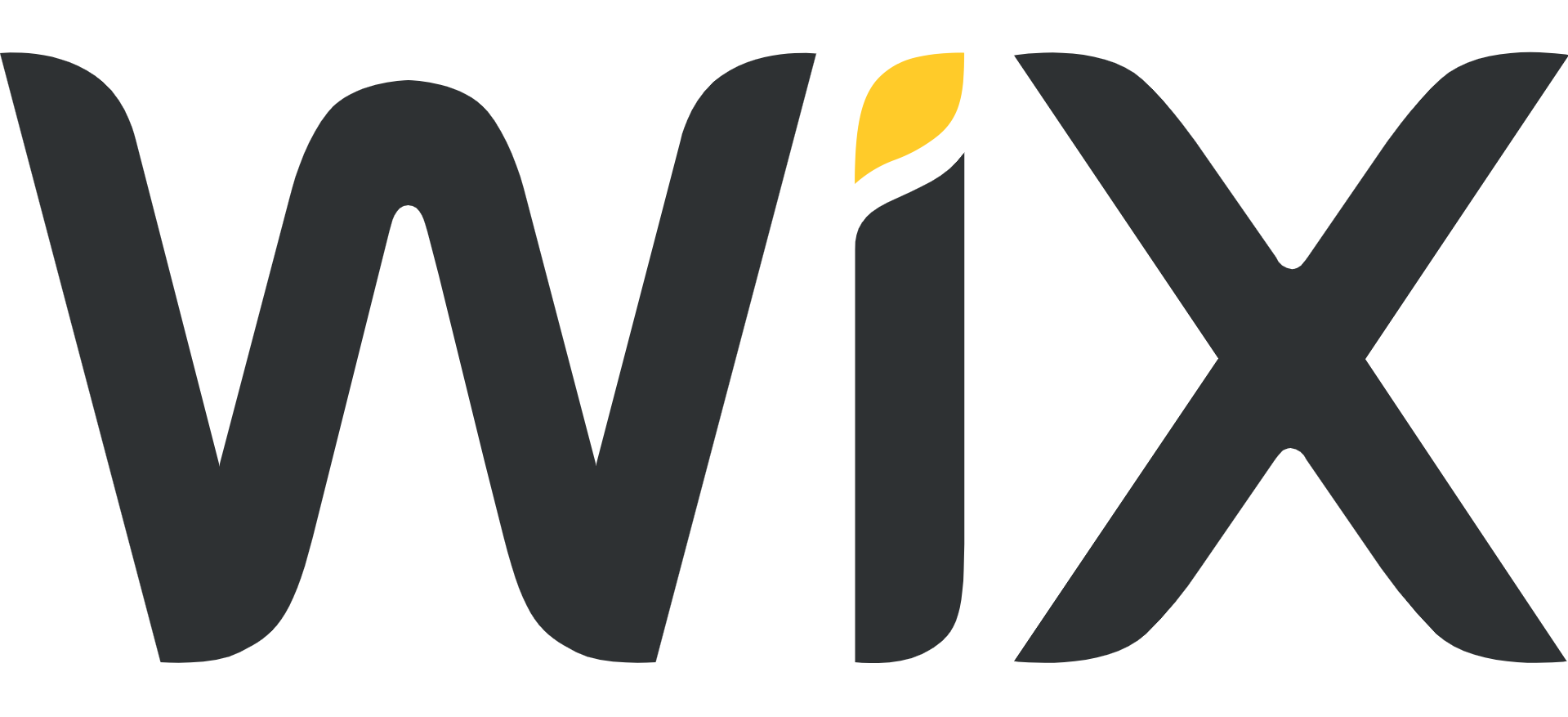 Wix is a steady and early competitor of WordPress, established in 2006 and advertised heavily.
Wix has 150 million individual websites worldwide and offers pricing plans ranging from free to premium ($0 to $40 per month).
One of Wix's perks is a 24/7 support team, which upgrades with each package.
Wix has premium plans for eCommerce that help businesses establish themselves in the eCommerce platform.
Wix plans easily connect to platforms like Google Analytics, and various payment options are offered to website visitors.
As a student building your own eCommerce site, you can use an essay writing service to stay ahead of your studies.
Wix provides a simplified service to businesses by offering the following features:
Some Key Features of Using Wix
A guided process of planning your eCommerce site to meet business needs. 
A simple way to track sales and scale your campaigns and business progress
Optimized online monitoring for various aspects of your business
Safe options for managing your website and conducting security audits
Direct contact with expert support offered by WPOven is dedicated to easing your experience. 
The Pros and Cons Of Using Wix
Let us start with the pros of using Wix for developing a website:
Pros
Offers a wide variety of free templates – even on the cheapest plan which is free.
Easy to use drag-and-drop feature and it's getting better with every update.
Easy to integrate plugins on Wix. 
Features a user-friendly blog editor and has integrated SEO features to improve and enhance your SEO rankings.
Cons
Limited drag-and-drop design features are incredibly limited. 
The themes tend to be difficult to completely customize to suit a brand, thus limiting design options. 
Only limited features for blogging are available.
You need to separately edit the mobile and web view of your website which can be time-consuming.
Should You Be Using Wix?
If you are looking for something that is relatively easy to use and offers a wide range of design options, Wix is ideal. Besides, if you are a beginner in web design but are interested in developing this particular skill – it is a great platform to learn. The eCommerce plans are also user-friendly and do not require a lot of advanced knowledge.
---
What Is The Deal With WordPress?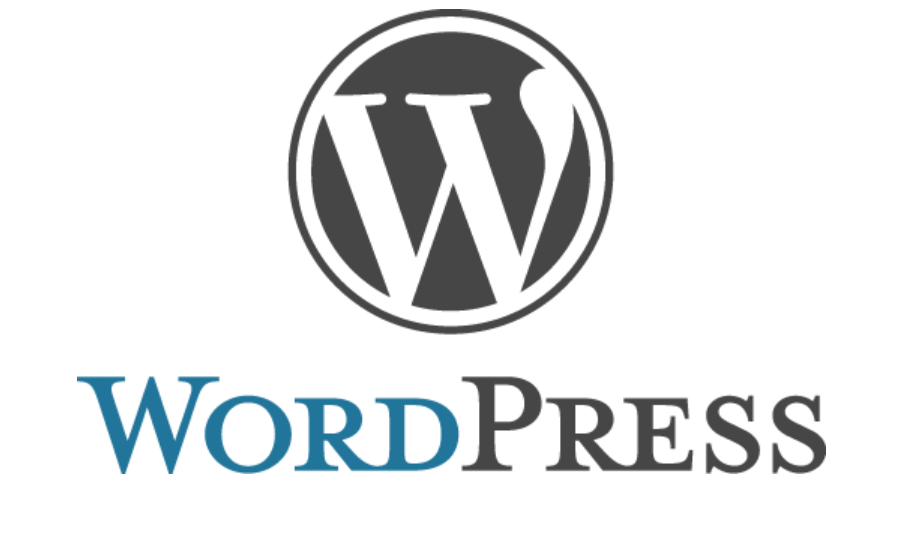 WordPress is a powerful blogging and content management system with a simple interface.
It's been used by some of the world's most prominent websites and dominates web design.
Knowing WordPress can be added as a special skill to your resume.
With 16 years in web content creation, it's a tool for serious content creators.
It's secure and user-friendly.
WordPress started as a blogging site and now accommodates the website market for businesses and individuals across industries.
The .com and .org of it all
WordPress comprises two separate services – WordPress.org and WordPress.com. Each one with its own purpose and uses with similar features.
WordPress.org: WordPress.Org is an open-source content management system that is accessible. It is ideal for advanced users interested in changing some of the HTML and PHP codings. This makes the platform highly accessible, and the use of templates increases flexibility, and this is a dream come true for anyone who wants to create something that relates to their brand.
WordPress.com: WordPress.com is a lot more simplified and bears similarities to Wix. It is ideal for the user looking for something simple without whistles and bells, and you do not need to know any coding to make magic happen. There are a variety of plans, from free to premium, that offer various options.
---
Read: 🚩 WordPress.com Vs WordPress.org: Which is Better?
---
The pros and cons of WordPress
WordPress makes it easy to build eCommerce or any website. Best essay writing services use it. With programming knowledge, fun features, and design options are available with thousands of themes. Plugins can improve site performance.
However, WordPress has pros and cons, let us see what are they:
Pros
WordPress provides you with high scalability features.
Wide range of Plugins and Extensions available.
Easy to handle website data and provides more flexibility.
Cons
Coding Skills required
Required plugin installation for fully functional features like SEO.
If you require a lot of storage, you may need a paid plan to gain access to more space.
---
2. Wix Vs WordPress: Pricing Comparison
Although, Both Wix and WordPress offer free plans, they have their own limitations. Let us find out the best value for money by comparing Wix Vs WordPress given below:
Wix Pricing
As mentioned earlier, Wix has a free version, but it is highly recommended to choose their paid plans. The following demerits are given below:
A lot of Ads and Banners are fed into a free Wix website which you cannot remove.
No flexibility in choosing an independent domain name. You will be bound to use the Wix subdomain in the username.wix.com/sitename format.
Wix Premium plans start at $16 to $59 per month. And Premium features you will get:
One year of Custom Domain
No irritating Wix Ads
Storage Space from 3 to 35 GB
24/7 Support
WordPress Pricing
WordPress is an open-source platform that requires no money or installation charges.
The only costs incurred are for hosting and domain name.
The best hosting service like WPOven, their plan starts at $16.61 to $249.95 per month.
The average purchase of a custom domain name is around $10 per year.
Extra optional features such as paid extensions and a custom theme are needed for a fully functional website.
The average price for a custom theme is $50 to $1000.
Premium plugins and extensions can cost around $5 to $100.
The minimum effective cost to develop a WordPress website is a one-time payment of $150.
Hiring a web developer will cost around $200 if you don't have time to develop and customize the website yourself.
Verdict: WordPress is value for money
No Doubt Wix's free plan is a great choice for beginners, but if you're looking for the best bang for your buck, WordPress is the way to go. Not only is the software itself free, but you can easily find affordable hosting for your website and will have complete control over your website.
---
Read: 🚩 How Much Does Website Hosting Cost in 2023? (5 Types of Plans)
---
3. Wix vs WordPress: Ease of use
Many platforms are available out there, But the only stand out from the crowd is which is easy to use and implement. Now let us compare Wix Vs WordPress and check which platform is best in customization, design, and ease of use.
| Wix | WordPress |
| --- | --- |
| Best for beginners who have no technical knowledge and want to create a personalized website without coding. | Best for experienced developers who want more customization options and designs. |
| Offers more than 1000 beautiful templates based on different niches and themes, with a Drag and Drop feature for easy customization and design of web pages. | Live preview is available while making changes or dragging and dropping different elements, making it easier to see how the website will look after editing. |
| Specially designed for beginners, with limitations in customization options and coding. | Provides a lot of customization options and designs, with the ability to use different editing plugins that offer a drag-and-drop feature. Basic CSS and HTML knowledge can make a big difference. |
Verdict: Wix is more user-friendly than WordPress
While WordPress may take more time to learn as compared to Wix, it's still beginner-friendly. With Wix, you get pre-designed websites based on your preferences, making it easier and more straightforward.
---
4. Wix Vs WordPress: Extensions and Plugins
| | | |
| --- | --- | --- |
| | Wix | WordPress |
| Plugins | More than 200 quality plugins | Thousands of paid and free plugins/extensions |
| Compatibility | All plugins are compatible with Wix | The Plugin directory is not well verified |
| Development | Wix and third-party developers | Any developer can create plugins |
| Verification | Third-party apps developed on Wix guidelines | User reviews and rating help choose the right one |
While considering extension plugins, WordPress has a greater edge over the selection of plugins and extensions than Wix. Over 50,000 plugins are available in the WordPress plugin repository, whereas there are more than 200 quality plugins available in the Wix repository.
Wix has a much smaller selection of plugins and extensions, although it does offer some unique features that are not available on WordPress.
Verdict: WordPress Has a Wide Range of Plugins and Extensions
In terms of extensions and plugins, WordPress has a significant advantage over Wix. The WordPress repository has over 50,000 plugins, while Wix has only 200 quality plugins available. However, Wix offers some Quality Plugins and extensions that are not found on WordPress.
---
5. Wix vs WordPress: Which One Is Best For Ecommerce?
| Platform | eCommerce Features | Price |
| --- | --- | --- |
| Wix | Complete solution for small eCommerce businesses with payment gateways, online shopping, and currency switcher | Starting at $23 per month |
| WordPress | More advanced eCommerce features than Wix, but requires an eCommerce plugin such as Woocommerce | Plugin and extensions available for Woocommerce |
Ecommerce has emerged on a huge scale, and most online users are mainly focused on developing online stores. Hence, choosing the right eCommerce development platform is very crucial.
Verdict: WordPress Is The Best Platform for Ecommerce
When it comes to ecommerce, both Wix and WordPress offer great features, but there are some differences to consider. Wix is a complete solution for small ecommerce businesses and offers payment gateways, online shopping, and a currency switcher starting at $23 per month.
On the other hand, WordPress requires an ecommerce plugin like WooCommerce which is Free and offers more advanced ecommerce features than Wix. However, it comes with some paid extensions and higher technical demands. If you're looking for a powerful and scalable ecommerce platform and don't mind the added expense and technical requirements, WordPress is the way to go. But Wix's built-in ecommerce functions are great for smaller stores and multi-channel integration.
---
6. Wix vs WordPress: SEO Aspects
| Platform | SEO Tool | Features Included | Cost |
| --- | --- | --- | --- |
| Wix | Sitebooster | Company's schema, Keyword Analysis, Performance Analysis | Free/Premium |
| WordPress | Rank Math | Keyword density suggestions, editing metadata, SEO monitoring, etc. | Free/Premium |
When we consider SEO for both platforms, the developers have done a tremendous job providing the best SEO tools for both platforms.
Wix offers Sitebooster as its primary SEO tool, which comes for free with its higher plans or can be purchased for $4.95 per month. Sitebooster includes features like the company's schema, keyword analysis, and performance analysis.
WordPress, on the other hand, provides various SEO tools such as Rank Math, Yoast SEO, and Jetpack. Among them, Rank Math is a popular choice for users. Its free version comes with basic SEO features, and its premium plans range from $59 to $499 per year. Rank Math offers features like keyword density suggestions, editing metadata, SEO-friendly content monitoring, and more.
Verdict: WordPress Has More SEO
Both Wix and WordPress offer excellent SEO tools to help users optimize their websites. No doubt Wix offers you many ways to improve your website for SEO. But all this can be done easier by simply installing a simple plugin which can happen only in WordPress.
---
7. Wix vs WordPress: Customer Support
Apart from premium features and providing scalability, Customer support is one of the main aspects that one should always consider.
| Platform | Customer Support | Resources |
| --- | --- | --- |
| Wix | 24/7 dedicated hotline | Articles and tutorials for most asked Q&A |
| WordPress | Less responsive customer | Rely on articles and tutorials by developers |
Wix is better known for its on-time help and customer support. On the other hand, WordPress relies more on community-driven support, which can sometimes feel impersonal. But don't worry, there are still plenty of helpful articles and forums available if you need any guidance.
Verdict: Wix Has Better Support Than WordPress
When it comes to customer support, both Wix and WordPress have their own unique ways of helping users. Wix offers 24/7 dedicated hotline support, making it easy to get help whenever you need it. They also have articles and tutorials available to answer the most commonly asked questions.
WordPress, on the other hand, relies more on community-driven support, which can be less responsive at times. However, there are still plenty of helpful articles and forums available that are created by the community of developers. So, in this category, Wix is a complete Winner.
---
8. Wix vs WordPress: Design and Templates
| Feature | Wix | WordPress |
| --- | --- | --- |
| Pre-designed Templates | Available | Available |
| Customizability | Customizable | Requires some customization |
| Visual Appeal | Visually appealing | Requires customization for a professional look |
| User-Friendly | Yes | No |
The best thing about Wix is that it offers users a wide range of pre-designed templates that can be easily customized as per the requirements.
Wix templates are specially designed visually appealing and user-friendly, making it easy to create a professional-looking website. However, you can also find a wide range of templates in WordPress also, but they require some customization to achieve a professional look.
Verdict: WordPress Is The Winner
When it comes to design and templates, both Wix and WordPress offer users a range of options to choose from. Wix has a great selection of beautiful and user-friendly pre-designed templates that can be easily customized to create a professional-looking website. While WordPress also has a wide range of third-party templates available, with little customization and tweaks they achieve a professional look. So, With WordPress, there are endless possibilities for design and customization.
---
9. Wix vs WordPress: Blogging
| | | |
| --- | --- | --- |
| | Wix | WordPress |
| Basic Blogging Features | Supports articles, categories, and tagging and has a free media Library | Almost all of the same blogging features as Wix, plus a few more |
| Commenting Functionality | Doesn't include a great commenting functionality, may need to use Facebook comments | Offers a native commenting section available only to readers with WordPress accounts |
| Mobile Responsiveness | Sites are mobile responsive, making it easier for viewers to read your blog on the go | Mobile responsive as well |
| Private Mode | N/A | Offers an optional private mode to make certain posts invisible to readers |
| Backdating Posts | N/A | Allows the ability to backdate blog posts |
| Featured Image | N/A | Allows the ability to feature a single image across the top of a blog post |
| Multi-Language Functionality | N/A | Offers multi-language functionality |
| Free Media Library | Includes a free library of media ready to drop into a post | It doesn't have a free library of media, bloggers will need to locate their own free and copyright-free images online |
If you're looking to start a small blog just for your passion or as a hobby, Wix might be the right platform for you! With its basic blogging features such as article support, categories, and tags, plus a library of free media, Wix makes it all easy.
However, if you plan on having a blog as the main focus of your website, you might have to consider other various platforms available out there. It is because Wix's commenting feature isn't great, and to replace that you likely need to use Facebook comments instead. But one of the best things is that Wix websites are responsive and well-optimized for mobiles.
On the other hand, if we talk about WordPress, it is one of the best choices for any serious blogger or one who is delicately looking for a blogging site. WordPress has a good reputation and a huge user base due to its blogging capabilities such as Unlimited publishing and organizing.
WordPress offers almost all the features Wix provides, in fact, it offers a lot more than that. For example, WordPress provides private mode, a multilingual feature, date change capability in blog posts, dedicated comment section.
However, the downside is that, unlike Wix, WordPress does not offer any kind of free media library. This means that bloggers have to upload their own media or outsource it from free copyright websites.
Ultimately, both Wix and WordPress have their pros and cons, and the choice depends on your specific needs and goals for your blog.
Verdict: WordPress Is Best For Serious Bloggers
WordPress is a complete package for any kind of website, especially those who are looking for serious blogging. WordPress's built-in features like a native commenting section and Post editors make it a better option than Wix.
---
10. Wix vs WordPress: Security
Platform
Security Features
Wix
– Hosted platform with built-in protection from security threats.
– Self-updates and users can't edit core software.
– Security monitoring, DDoS protection, and two-step verification.
WordPress
– Security measures vary depending on the web host.
– WPOven's WordPress plans include a web application firewall, free SSL certificates, a free website domain, anti-DDoS protection, and a Malware Scanner tool.
– Frequent software, plugin, and theme updates are required.
– Security plugins can be installed for extra protection.
If you're planning to launch a website, the first and most important thing you should consider is its security. Keeping your website safe from cyber-attacks and malware is crucial, and should be a top priority from the outset.
It is because malware attacks or hackers can do a lot of damage to your website and all your years of hard work can vanish in a fraction of secs, so it's important to find a platform that can protect your data.
As we have already mentioned in the above table, Wix is a hosted platform which means you do not need to worry about hosting security. Since you do not have any control over the core software, Wix has an edge over WordPress in terms of vulnerabilities.
In addition to that, the Wix platform has built-in protection features against security threats, such as DDoS attacks, dual authentication, and regular security monitoring. Also, Wix automatically runs all core updates whenever they become available, ensuring that your website stays updated at all times.
But when we talk about WordPress, the level of your website security can vary on the web host you choose. Therefore, it is highly recommended to select the best hosting provider that offers advanced security measures like WPOven.
In WPOven's plans, you will get inbuilt-bot protection, Web application firewalls, Unlimited site hosting, Free email, Free SSL, anti-DDoS protection, etc.
---
Read: 🚩 5 Best WordPress Maintenance Packages for Your Website
---
However, not all WordPress hosting plans offer the same level of security. For example, shared hosting plans have a vulnerability where your website may be compromised if another site on the same server is hacked.
To counter this issue, it is better to host your website on a more secure hosting plan or choose a web hosting platform that prioritizes security.
Apart from web hosting security, you also need to perform regular updates to keep your WordPress site secure. Which includes, the core software WordPress update, Plugins, and themes. Installing security plugins can also provide an extra layer of protection.
The bottom line is that while WordPress requires more effort to secure, it can be just as secure as Wix with the right measures in place. However, Wix offers more security features right out of the box. Ultimately, the choice between Wix and WordPress depends on your specific needs and priorities.
Verdict: Both WordPress And Wix are Good
When it comes to security, both WordPress and Wix have the potential to offer a secure experience. However, in WordPress, it's important to remember that you are responsible for securing your site. By choosing the right Web hosting and installing security plugins your WordPress site can be as secure as Wix.
---
11. Wix vs WordPress: Updates
Platform
Update Process
New Features
Wix
Updates are carried out by an in-house dedicated technical team and automatically deployed to your site. Users do not need to take any action.
Wix is constantly creating new apps for users to add new functionality to their sites. Templates cannot be switched on once a site has gone live.
WordPress
WordPress software updates itself automatically a few times a year. Users will need to manually update their WordPress website when prompted.
It is easy to add new features to the WordPress site by installing themes and plugins.
However, if these elements are not updated, they may cause conflicts that hurt the site's performance.
Wix brings updates on a regular basis and carries them out like a breeze. Thanks to their in-house technical team that automatically deploys them to your site. This is a great option for beginners or for those who aren't tech-savvy and don't want to deal with the hassle of updates.
Plus, they're always adding new templates and apps to keep your site looking fresh and functioning smoothly. Just remember, once your Wix site is live, you can't switch templates.
WordPress, on the other hand, requires users to update their website themselves when updates happen manually. This isn't too difficult, though – you'll receive a message in your WordPress dashboard with a link to follow. However, if you neglect to update elements like themes and plugins, you risk them conflicting and potentially hurting your site's performance.
Luckily, some web hosting providers will take care of updates for you, and many theme and plugin developers will do the same. For example, WPOven's WordPress plans come with daily automatic updates. Just be aware that this isn't always the case, so make sure to stay on top of updates to keep your site running smoothly.
Verdict: Wix does it all for you
If you're looking for a low-maintenance website platform, Wix might be the way to go. It requires much less ongoing maintenance and all the software updates are carried out automatically by the in-house Wix team itself. Whereas, in WordPress, you have to keep on checking for any software updates available in order to make your website up to date.
---
Final Verdict: Choosing Between Two Wix vs WordPress?
Of course, you have picked up on the differences between the two services Wix vs WordPress. One might feel that WordPress is the ideal option because it has been around longer and has more to offer than an advanced website builder.
WordPress is quite preemptive in that it allows its users to create the type of site they envision with minimal hassle. Most templates are also often ready for mobile with a responsive option. WordPress is ideal for the more advanced user who has a good idea of what they want. Meanwhile, Wix is ideal for the beginner looking for something quick but willing to learn with access to support.
WordPress is certainly more difficult to use and is more advanced than Wix. Wix requires little to no coding making it ideal for beginners. Each one has its limitations. But each platform needs to be cleverly used with skill, and with experience, you will become better at it. Both require practice and an honest evaluation of one's skills against their business needs.
Despite great themes, Wix can be limiting in customizing those templates, while WordPress is quite different. Before choosing, it is important to understand that your choice is good either way; both services are reputable and offer innovative options for eCommerce websites.
Hence as per the different criteria mentioned above, let us find out the final verdict which won in the particular comparison criteria, which will ultimately help to figure out which one Wix Vs WordPress will be best for you:
| Category | Winner | Details |
| --- | --- | --- |
| Pricing | WordPress | Wix has fixed monthly charges, But WordPress is a complete value for money. |
| Ease of use | Wix | Wix's drag-and-drop feature is easier to use than WordPress's complex editing system. |
| No. of Extensions | WordPress | WordPress has more plugins and extensions, while Wix has limited but quality plugins. |
| Ecommerce | WordPress | WordPress's dedicated plugin, WooCommerce, makes it the clear winner for eCommerce development. |
| SEO | WordPress | Both platforms provide great SEO features, with Rank math being slightly more powerful than site booster. |
| Design and Templates | WordPress | WordPress has a wide range of official as well as Third Party templates and Design possibilities. |
| Customer Support | Wix | Wix provides the best customer support compared to WordPress. |
| Design and Templates | WordPress | WordPress has endless possibilities for your website design. |
| Blogging | WordPress | WordPress offers all the features for anyone who is looking for serious blogging. |
| Security | Tie | Both platforms offer the best security measures. |
| Updates | Wix | Since all the updates and maintenance are managed by Wix. |
Consider your needs, skill level, and budget to choose the platform that works best for you.
I hope that the detailed comparison between Wix and WordPress has helped you decide which platform is best for your needs.
---
Get Unlimited hosting and Free Business Emails with a 14-day money-back guarantee with WPOven. Hosting that everyone loves. The most secured WordPress Hosting with Daily Malware Scanning & Cleanup.

If you like to ask more questions just mention them in the comment section below.
---
Is Wix better than WordPress?
Comparing both, WordPress is far better than Wix. Because WordPress is one of the most versatile, flexible, and scalable platforms for any website. Whereas, Wix offers only a simple site builder for creating a small, simple, and easy website with limited features.
Is Wix Safer than WordPress?
Wix is focusing on providing basic, simple, and easy features to users. Whereas WordPress has the flexibility to customize and control the site in terms of design, security, etc.
Is Wix or WordPress easier?
In simple words, Wix is a lot easier than WordPress. Wix has an easy drag and drops feature, which makes editing a cakewalk. Whereas WordPress requires complex editing tools and some coding knowledge to edit a website.