Wix is one of the most popular web development platforms you have seen in advertisements. Showing how its Drag and Drop feature can build any website easily. But it does not mean it is one hundred percent perfect.
For some, it may be great, but for some, it may not be worthy enough. Here, as a web developer, we bring you in-depth insight into Wix and its alternatives that will help you to choose the right web builder.
This article will provide you with which Wix alternatives are best suited for a particular type of website. i.e., e-commerce, blogging, etc.
Hence, we provide you with Wix alternatives or its main contenders that providing better functionalities and better flexibility.
Before proceeding further lets talk about Wix and its shortcomings.
Why should you choose Wix Alternatives?
Every Web builder has some Pros and Cons. But the main thing that indulges people to look for an alternative is when the number of Cons starts dominating over the total number of Pros.
No doubt, Wix has advertised a lot on various social media platforms such as Youtube and even on Television. Showing how simple and easy it is to build a website in just three steps using their drag and drop feature.
But they are limiting the users with features, and you need to pay for third-party apps to add more options to your website. As the website grows, you will be required to add more plugins, and ultimately it will increase the effective cost of the website.
Lets check out some Pros and Cons of Wix:
Pros
Wix offers a wide variety of free templates – even on the cheapest plan which is free. .
The drag and drop interface appears to become easier with every development update, saving time in creating a website. No special skills are needed to use Wix features, and with a little tech-savviness, you can build an amazing site for your business. 
It is easy to integrate plugins on Wix, they are all in a single app store that allows you to easily integrate the plugins into your website. 
The blog features a user-friendly blog editor and has integrated SEO features to improve and enhance your SEO rankings.
Cons
The drag and drop design features are incredibly limited and can seem backward for the more advanced web designer. 
The themes tend to be difficult to completely customize to suit a brand, thus limiting design options. 
Only limited features for blogging are available. The post editor is not ideal if you are looking for something completely customizable.
You need to separately edit the mobile and web view of your website which can be time-consuming and it can be challenging to achieve a complementary look.
Limited apps available at higher rates.
Does not provide flexibility and scalability to a website.
Once you chose a theme, you wont be able to switch on another theme after website being live.
Hence, due to a lot of limitations, users are looking for the best Wix alternatives available. Let us check out in details about some of them below:
1. WordPress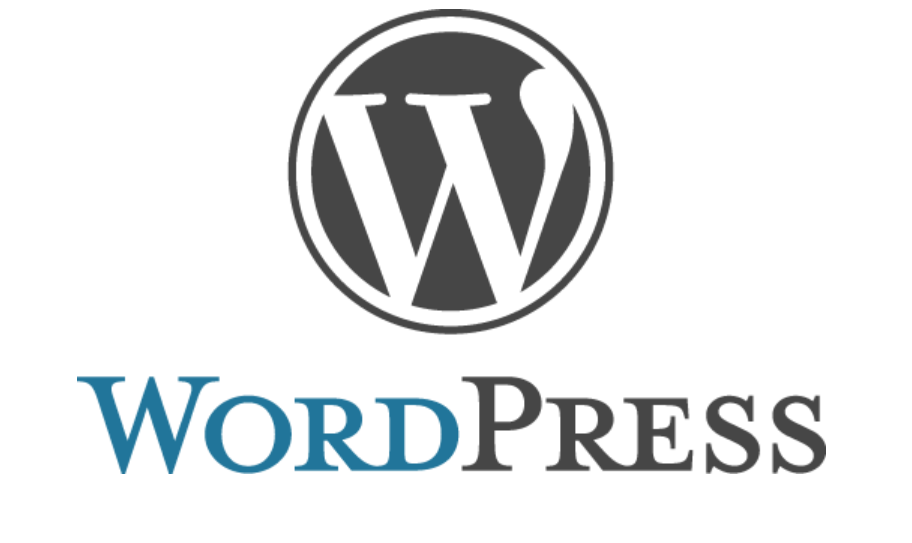 One of the most popular and widely used website builders acquiring more than 39% of all websites available on the internet. Hence, it is one of the best Wix alternatives among all.
WordPress is an open-source platform which makes it an undisputed king of all the CMS. But keep in mind that WordPress has two versions available: WordPress.com and WordPress.org.
WordPress.com is best suited for beginners looking to create blog websites and requires all one hosting solution. Whereas, WordPress.org is a self-hosted platform and absolutely free for beginners to create stunning websites.
Some key features of WordPress
Available absolutely Free
Highly flexible
Highly scalable
Large community
Highly number of Plugins and Extension support
Best suitable for developers who like to make customizations as per their needs.
Pros and Cons of WordPress
WordPress is relatively easy to build any website, whether eCommerce, business, or personal. Some of the best essay writing services use WordPress to host their websites. With some programming knowledge and experience, you can have a lot of fun with the features and flex your muscles in design with thousands of themes to choose from.
There are also a host of plugins to improve your site's performance and ensure that your site is fully functional. However, as with anything, WordPress has its pros and cons:
Pros
Scalability: WordPress provides you high scalability feature. You can extend your website functionality with the help of extensions and plugins.
Wide range of Plugins and Extensions available from various plugin directories.
Easy to handle website data and provides more flexibility.
Cons
You actually need to know some form of coding in one or another because you may encounter problems that are challenging to fix. 
You often need to install a plugin for fully functional features such as SEO. For instance, for SEO, the best plugin to install is Rankmath.
If you require a lot of storage, you may need to go for a paid plan to gain access to more space.
WordPress Pricing and Plans
As mentioned earlier, WordPress.org is an open-source CMS; hence it is available free to use. But the effective cost required for build a website on WordPress is estimated below:
Domain – $10 to $20 per year
Theme – $0 to $50
Security – $0 to $100
Hosting service (WPOven)- $16.61 per month
Hence, the cost for developing a Website on WordPress varies, and it solely depends on the requirements and budget.
Why choose WordPress Over Wix?
Suppose you want to have full control of your website and free to customize your business or project. WordPress is one of the best Wix alternatives that have the potential to build a full-fledged website.

2. Pixpa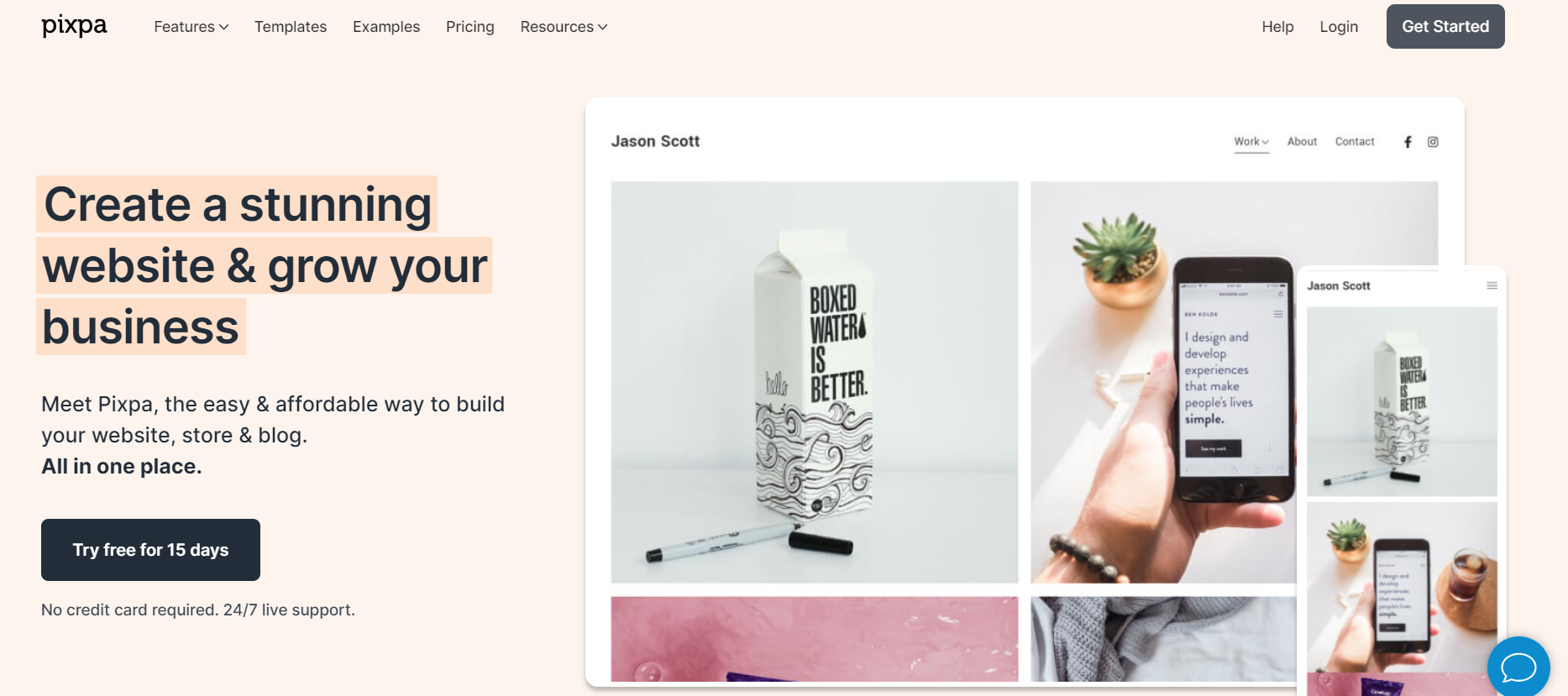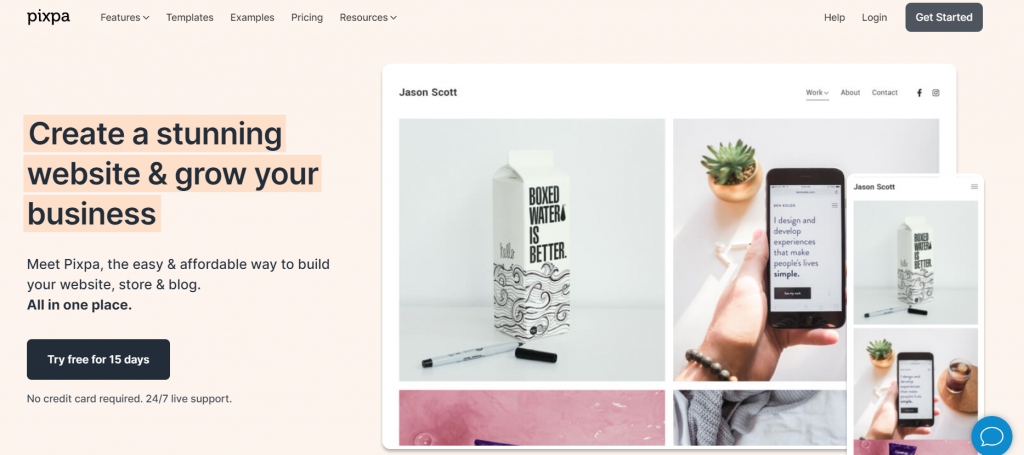 Pixpa is an all-in-one platform for creators and small businesses to create beautiful, professional websites with built-in online stores, blogs, and client galleries.
Pixpa's versatile platform has everything you need to showcase your work, share ideas and sell your stuff online, without any coding knowledge.
Adding pages to your website is a breeze with Pixpa's drag-and-drop page builder. With a host of built-in tools such as SEO manager, Marketing, Announcement Bar, and much more, you start growing your traffic and converting more leads.
Features of Pixpa
Minimalist responsive templates
Built-in Online Store
Client Galleries
Affordable cost
Pixpa Pricing
Pixpa offers all-inclusive pricing plans that are simple and affordable with no hidden costs. While there is no free plan, subscriptions start at just $7/month making it one of the most affordable yet feature-rich . All plans offer generous resources, unlimited bandwidth, SSL certificates and 24/7 support.
3. Squarespace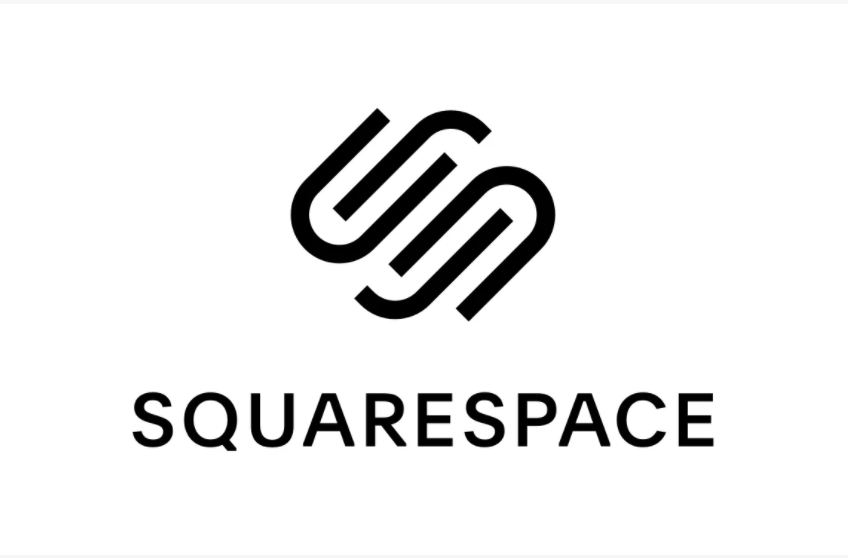 Squarespace is an American Web builder company started their services on 2004. It is an all-in-one website builder, similar to Wix. The only difference between them is their Web editing feature. Wix uses simple and easy Drag and Drop features whereas, Squarespace is a bit tricky.
You can start with choosing a domain name from their website, buy it, now select a template edit with a visual editor and launch it with a single click.
The main thing that gives Squarespace an edge over its contenders is providing full access to developers. This feature allows you to customize templates as per your need. At the same time, there is no coding or customization option available on Wix.
It is also to be noted that this template customization in Squarespace is not available for everyone. It is an exclusive feature for Business plans. However, Squarespace is the best Wix alternatives for developing a simple and stunning website with a theme customization option.
Some key Features of Squarespace
Free Custom domains
Hundreds of stunning responsive themes
Unlimited speed and Storage options
Provides theme customization option in premium plans
Easy setup process
SSL security
Ecommerce store ready
Google Analytics integration
24/7 Customer support
Pros and cons of Squarespace
We are providing you with some pros and cons that will help you to decide, Whether Squarespace is worth the Wix alternative or not?
Pros
Squarespace offers more than 100 sophisticated themes and templates with responsive design.
Best suitable for Blogging websites. If your central focus is to create blogging website, it provides an option with lots of new features such as podcast integration, multiple authors and automatic scheduling posts.
Squarespace is also available as app on mobile platforms such as android and iOS.
Cons
You need to click on save setting on each and every edit. There should be autosaving feature or live editing functionality.
Limited to develop small websites with simple navigation menus.
Due to heavy themes and pictures embedded in it, it slows the website a bit, and potentially can harm your SEO rankings.
Squarespace Pricing and plans
Unlike Wix, Squarespace does not have any free plan, but you can use their 14-day trial to experience the web building features. However, you can also directly choose their premium plans at $12 to $40 per month.
Compare Squarespace with other CMS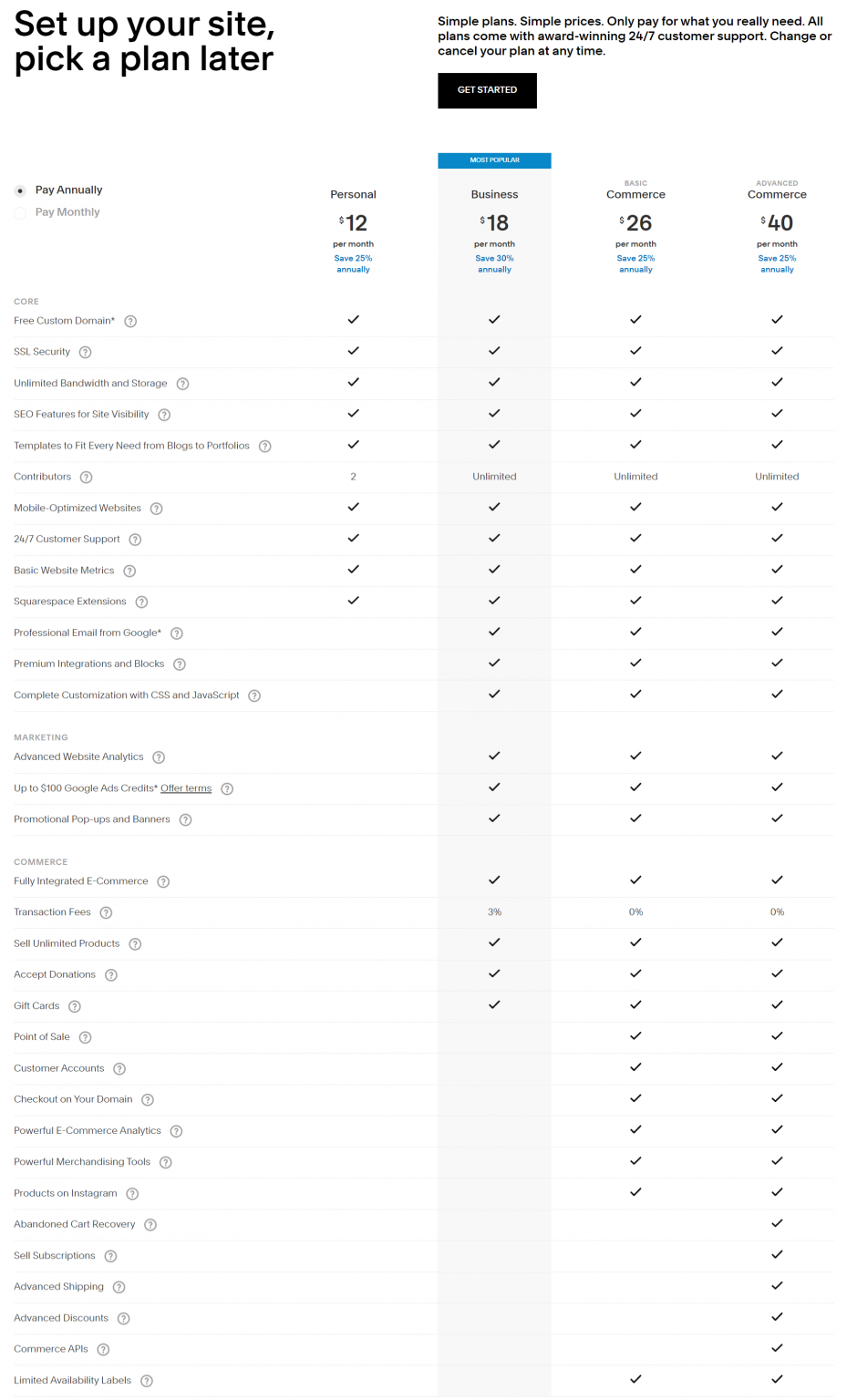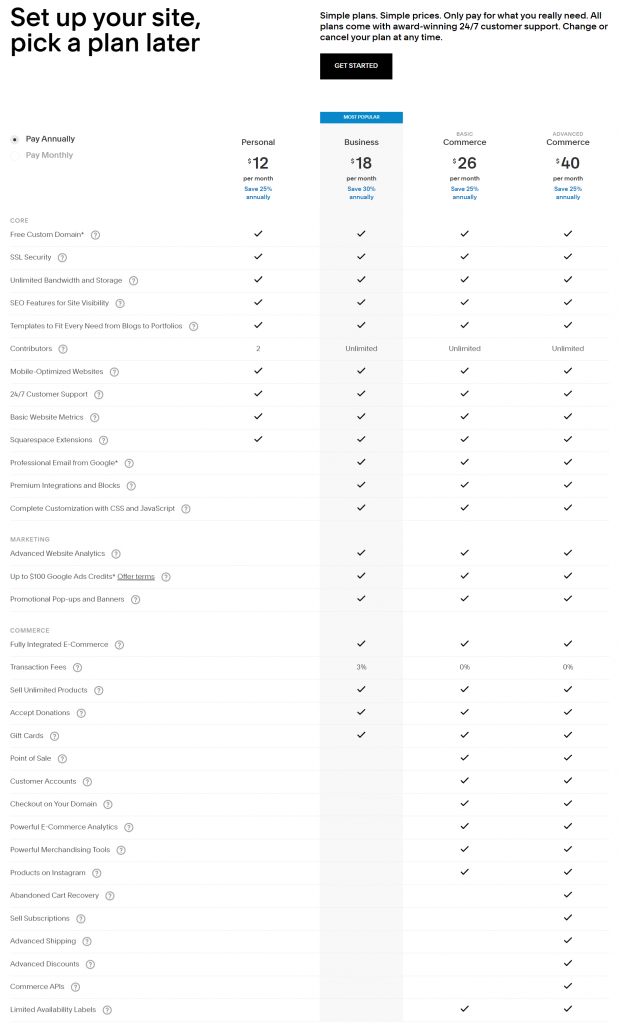 Why choose Squarespace Over Wix?
Wix has one of the easiest designing editor tools compared to Squarespace, but no theme customization option is available. Whereas, in Squarespace, with a little effort, you can design a stunning website in just simple steps, and even you can customize your theme with CSS and HTML coding, which gives Squarespace an edge over Wix.
4. Weebly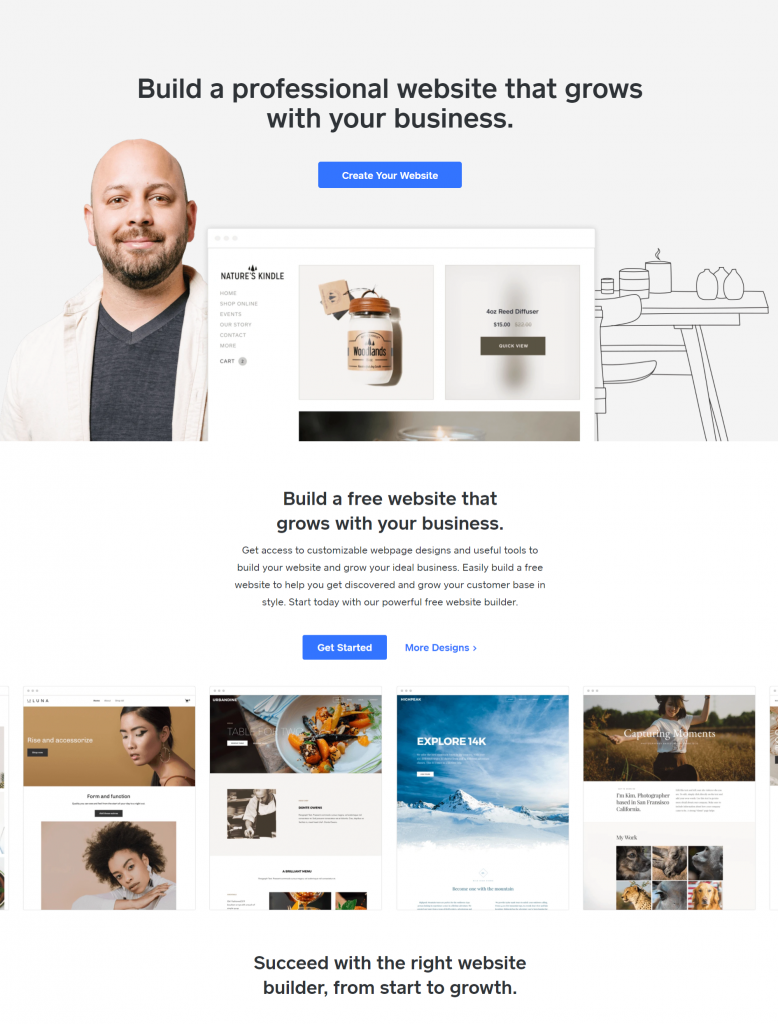 Weebly has been one of the popular Wix alternatives for a long time. However, it has gained popularity slowly, but there are more than 45 million websites built on Weebly for now. They are still improving and adding more features which makes it an ideal choice for businesses and startups.
Although it does not support any third-party apps to add more value and rich features, the Web builder has integrated premium features that make it a complete package for any website.
Some key features of Weebly
Best alternatives to Wix for developing business websites
Stunning themes
Integrated all premium feature-rich extensions
Easy and beginner-friendly Website editor
Responsive and mobile-friendly templates
Domain registration
Ecommerce store option
Pros and Cons of Weebly
Although Weebly and Wix possess almost the same features still Weebly is way better than Wix. To get in more details, one should always see both the sides of a coin; hence we are providing you with the pros and cons of Weebly down below:
Pros
Ease of use: Most easy to use with its Drag and Drop feature.
Integrated apps that fulfills all the essential requirements to run a full fledged website.
All the Weebly themes available are quite responsive and Mobile friendly. The Weebly optimizes all its themes to Mobile screen sizes automatically unlike Wix.
Great for creating large websites because Weebly can easily handle multiple web pages smoothly.
Cons
No multilingual integrated feature available hence it will be difficult for international website owners to create one. You have to depend on third party apps.
Less editing option available, hence you will not have flexible options and total control over website design and customization.
There are Limited number of themes available and website owners are bound to use them only.
Limited Third party apps available for increase website functionality.
Weebly Pricing and Plans
Weebly comes with a Free plan exclusively for simple website development, but if you want to make it bigger and better, climb up to their premium plans starting at $5 per month to $25 per month for a simple website. And for creating stunning online store plans starting at $12 per month to $38 per month.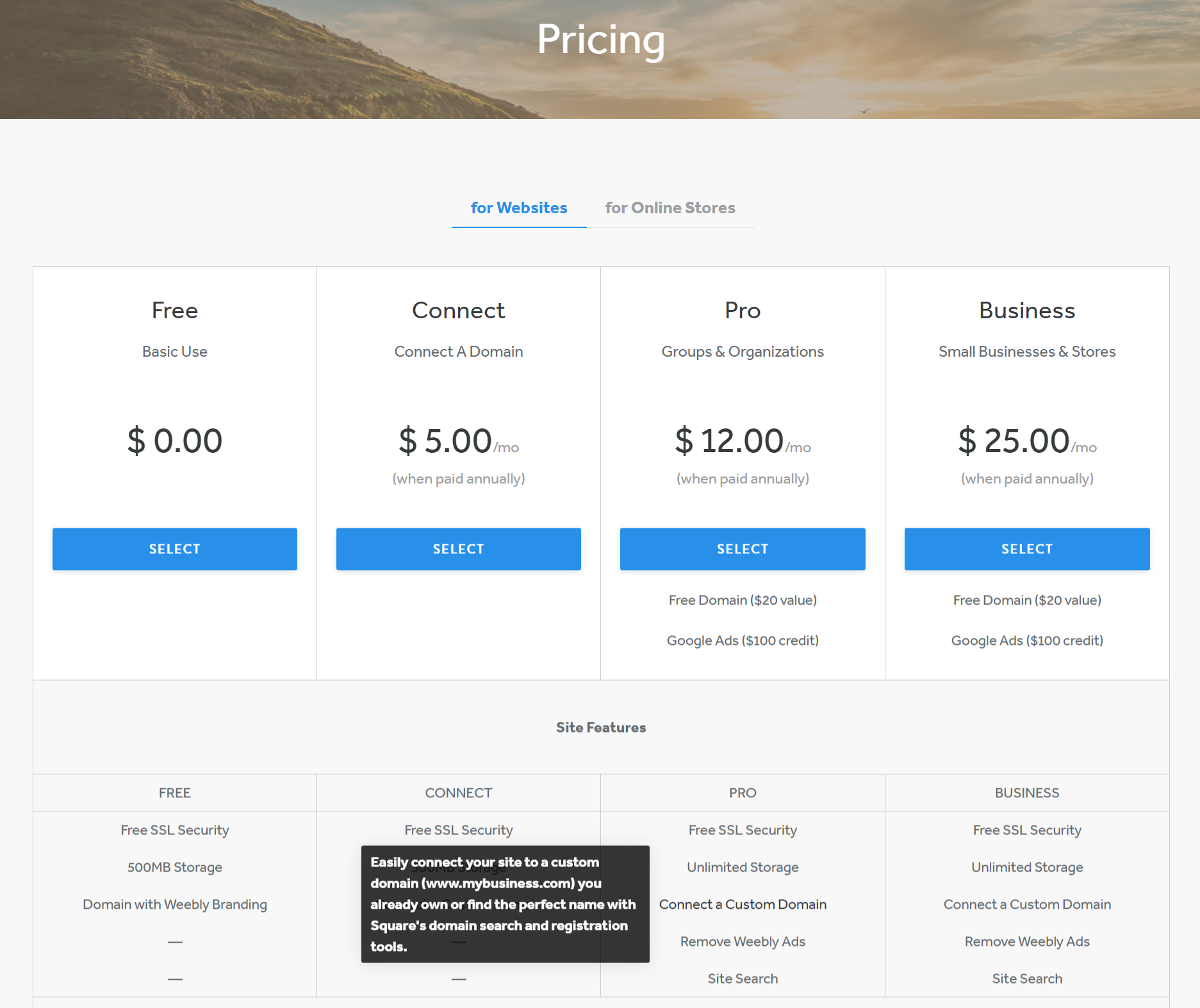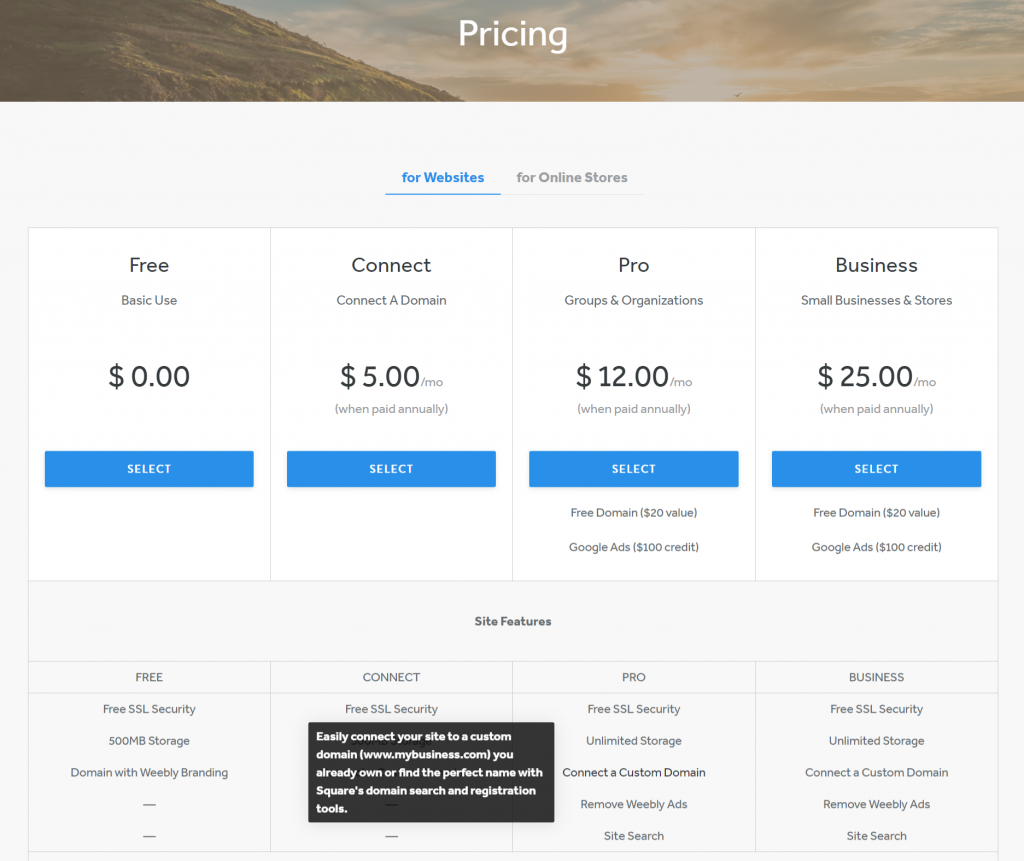 Why to Choose Weebly as Wix alternatives?
It is better for developing Blogs and Business websites with a stunning and well-structured look. Weebly gives you an option to add dozens of pages to the website without affecting its performance. Hence, it makes worthy Wix alternatives.
5. Drupal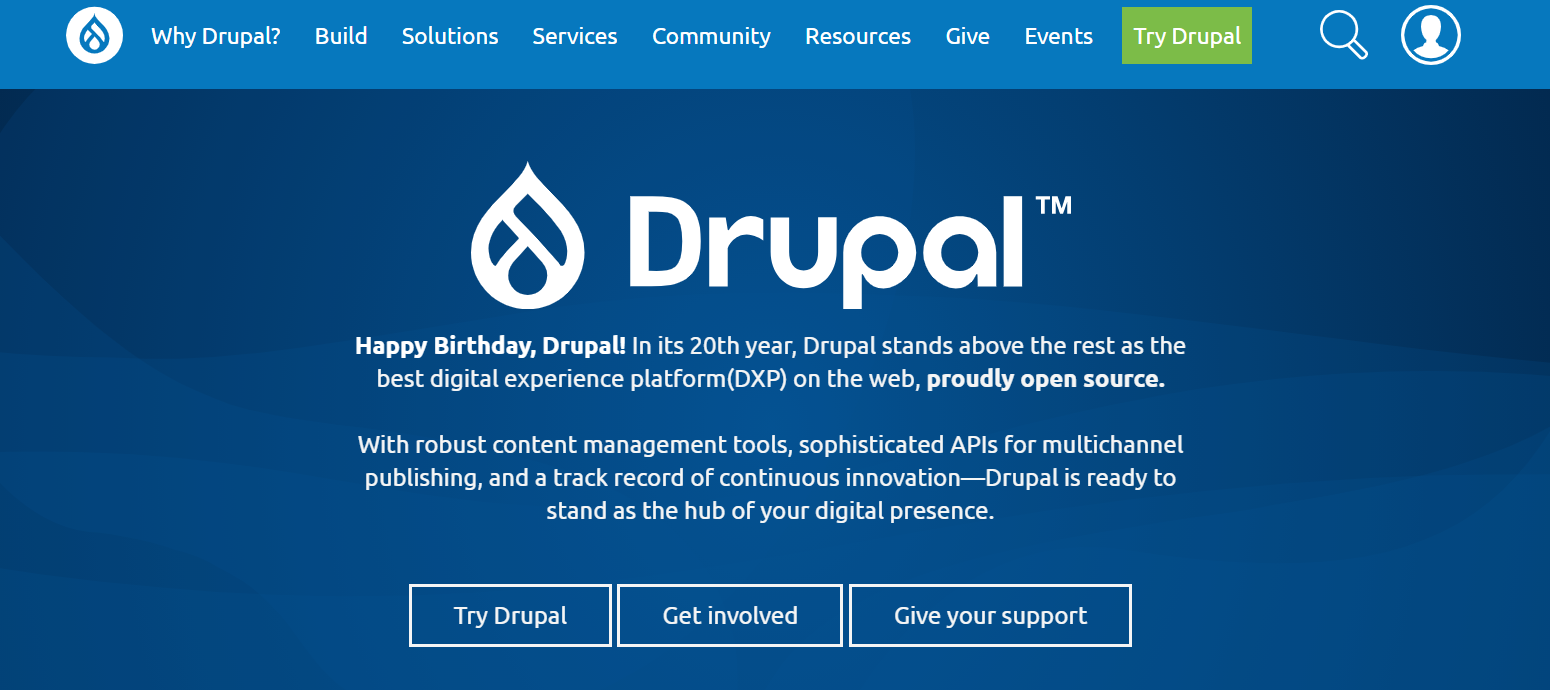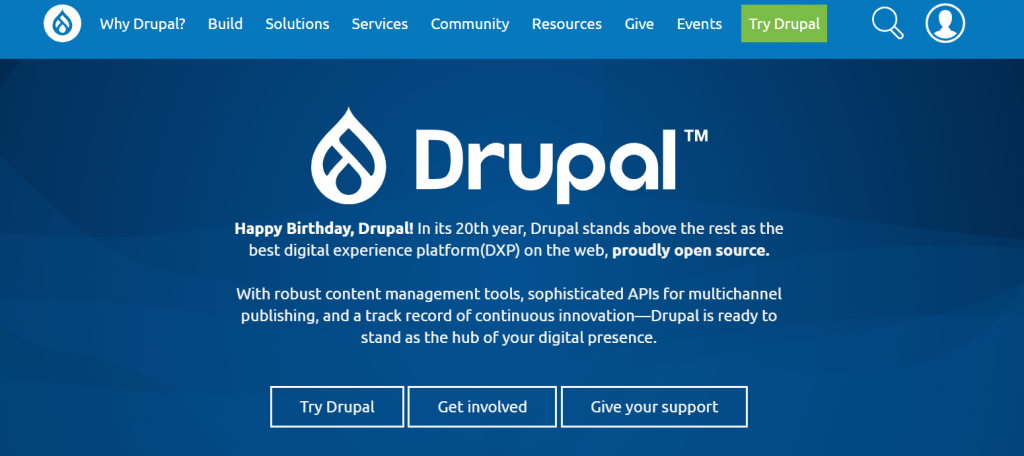 Drupal is another open-source CMS, which is highly popular for developing professional Websites and providing flexibility to the users. It is a highly developer-oriented CMS, so you must have prior programming knowledge or hire a developer.
Its architecture allows developers to manage and develop content creation workflow to manage online contents. It also provide an advantage for content marketing to tag certain high volume keywords for better visibility.
Its high flexibility features allow users to display content in multiple formats such as Videos, HTML files, and Pdf. And Digital Marketers can also do promotional or marketing campaigns with the help of SEO tools offered by Drupal.
With limitless possibilities of Drupal, you can develop web applications that are responsive and compatible on various devices such as mobile phones, tabs, or PCs.
Some key features of Drupal
Multilingual Support
Responsive Themes
Built-in Web services
Guided Tour for Beginners
Regulating with industry standards
Pros and Cons of Drupal
Pros
Drupal is Open source Platform and Free
Strong and Growing Community Support more than 1 million members from all the fields.
Systematic and Regular software updates and Bug fixes.
Complete Security provided by Drupal team.
Responsive Website Themes and Designs.
Cons
Not so user Friendly UI.
Not easy to learn and required proficient knowledge on various programming languages.
Poorly written and Unsupported Plugins
Modules either get abandoned or do not work as you intended.
Responsive Themes but not Beautiful.
Drupal Pricing and Plans
As mentioned above, Drupal is an open-source platform means it is absolutely Free to download, use, modify or install. But the money you have to spend for Domain name, Hosting services, Premium Themes, and some plugins. If you are not a developer and any programming knowledge, you will require a professional to develop and design your website at extra cost.
Why choose Drupal as Wix alternatives?
Drupal is the best suitable and great alternative for those who are into core programming and have all the basic knowledge of PHP, HTML, and CSS. Due to high flexibility, drupal enables developers to design and build any website which can sustain high Website data and traffic.
6. Shopify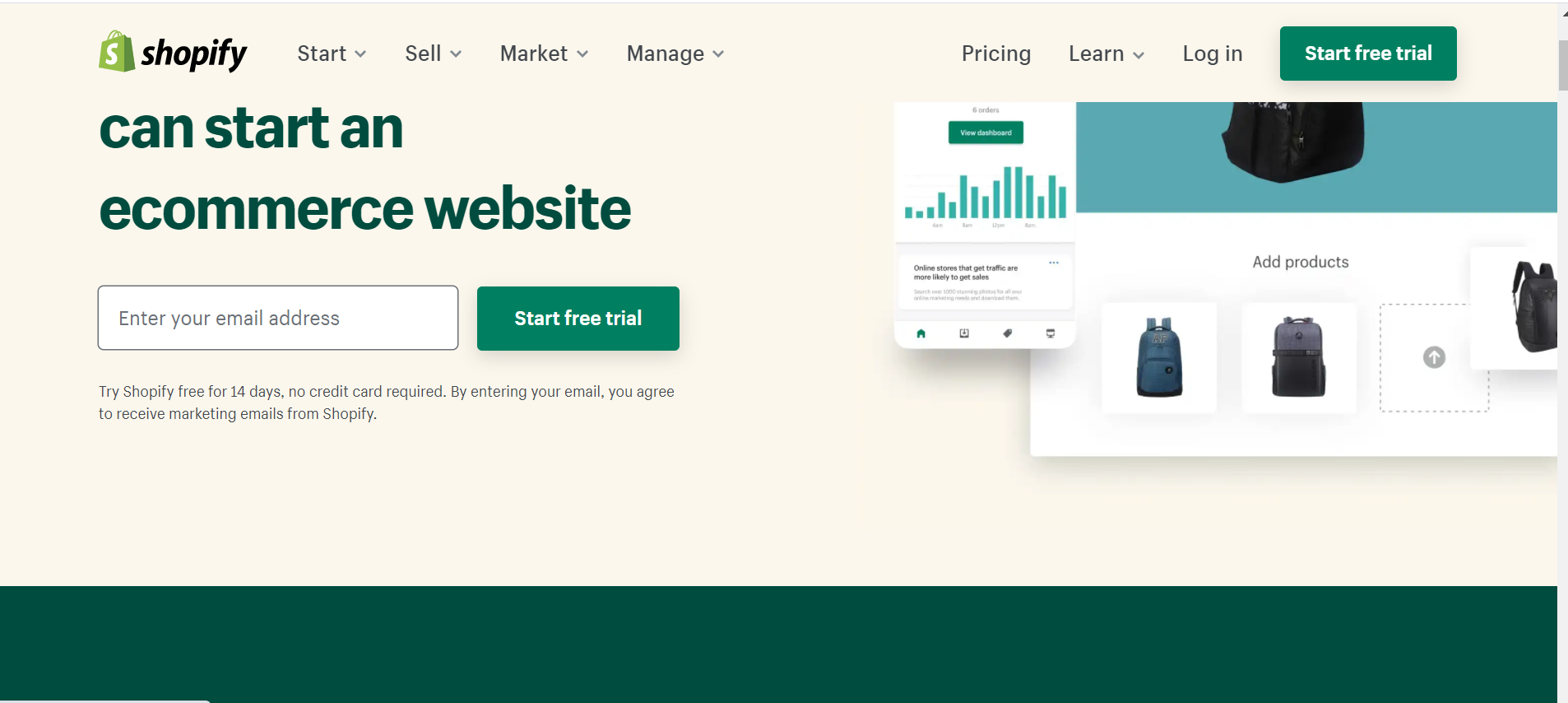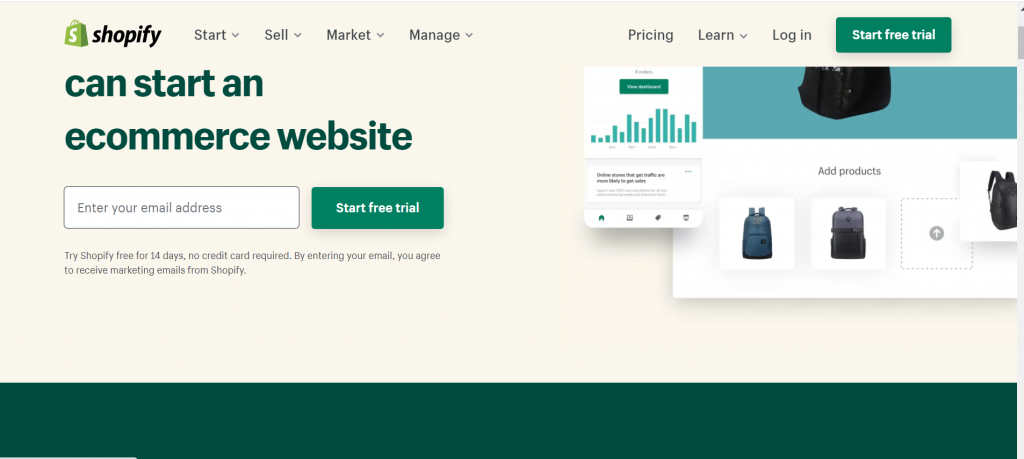 One of the most popular and trusted ecommerce builder platforms than Wix. They have been ruling the industry for quite a long time, and they will continue their legacy for coming more years.
Although the platform looks a bit complicated for beginners but still gained huge popularity for quite a long term in the ecommerce field. People prefer to choose Shopify rather than other web builders to reduce site complexity, effort and time.
If you plan to start an ecommerce website, Shopify is one of the best Wix alternatives you can choose. Wix also supports ecommerce but for the sake of just an online store. Shopify provides the basic, premium, and all the things that a full-fledged ecommerce store requires.
Let us check out its key features and Pros and Cons.
Key features of Shopify
You can import Bulk products easily without affecting the site speed
Customers can store their card details to make the payment process seamless in the future.
Notifies customers, about abandoned cart from time to time and remind them to complete payment.
Multichannel Integration
Pros and Cons of Shopify
Pros
Ease of use: Beginner Friendly and easy to setup the whole site with just few steps.
Comprises of attractive and modern themes that ready to match your business standards.
Easy to edit and design your website without any limitation.
Highly scalable and futureproof, as you can add more products and pages in near future.
24/7 customer support.
Cons
Need third party apps to extend features and functionality that increases overall cost.
Not SEO friendly.
No multilingual support, but you can add this feature with the help of some third party apps at an extra cost.
Basic email marketing app feature.
Third party apps requires transactional Fees.
Limited to show only 3 product variant
Shopify Pricing and Plans
Shopify is not available to use for free, but you can use their 14 days trial offer by providing your valid email address. Their premium plans starting at $29 per month to $299 per month.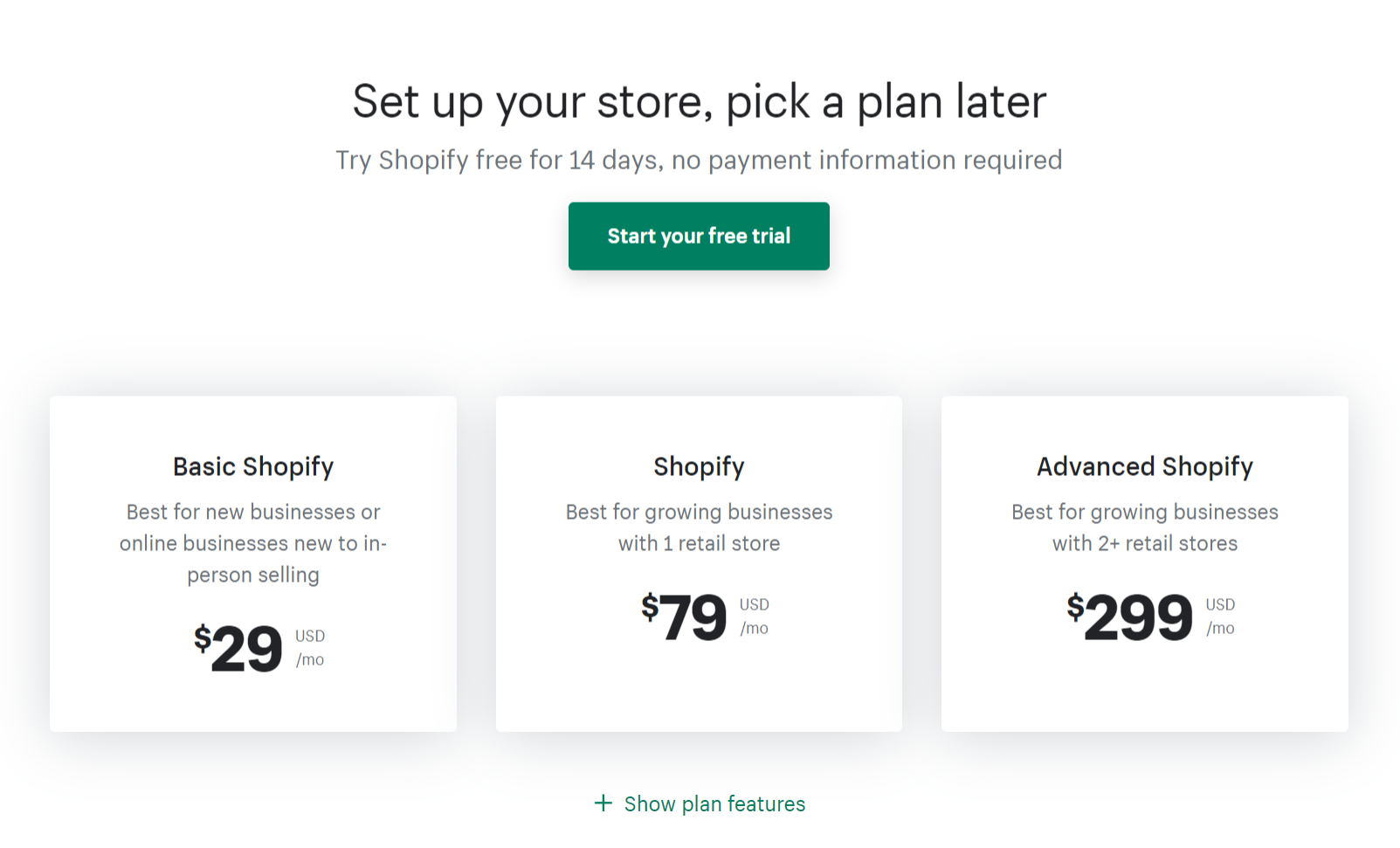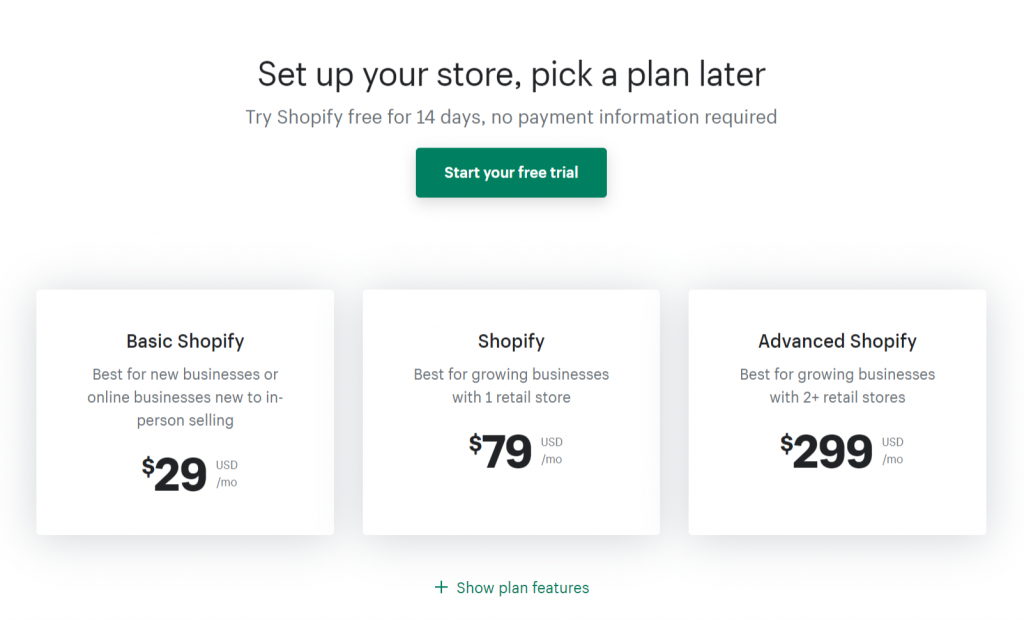 Why choose Shopify as Wix Alternatives?
Suppose you are looking or planning to open a big or small full functional Ecommerce website without any limitations. Then it would be best if you chose Shopify over Wix.
Conclusion: Which Wix alternatives must you choose?
As discussed above, Wix is self-sufficient to provide a good website building experience compared to various Wix alternatives. But it is limited to some extend with basic features only.
Suppose you want your website to futureproof and without any limitations. Then you are bound to look upon Wix alternatives with better features. Although there are many options available, the best ones only depend on your requirements.
Hence, we tried our best to clarify which Wix alternatives would be better for website designs. Let us check them out down below:
Squarespace: Best suitable for creating stunning business websites and blogs.
WordPress: Most Versatile and one of the best Wix alternatives to building any website. Though you will be required some basic technical knowledge; and it has a learning curve.
Weebly: Best suitable for creating a small business or e-commerce website.
Drupal: Best suitable for Developers who have programming knowledge and love to work without any limitations.
Shopify: If you are looking to start an e-commerce website, Shopify is one of the best Wix alternatives to building a fully functional online store.
We hope this article will help to choose the best Wix alternatives for your project. And if you found any more web builder, please let us know in the comments down below.
FAQ About Wix Alternatives
What is the best Wix alternative?
Wix is considered one of the best website builders due to its easy drag and drops feature. But due to its limited flexibility and scalability, people have to look out for its alternatives. Hence, WordPress and Squarespace are the two best alternatives you can try.
What are some alternatives to the Wix website builder?
There are various Wix alternatives available online. But the main point is to choose the best and right one. Hence, the list is the most popular and widely used web builders that work as best Wix alternatives.
1. Squarespace
2. Weebly
3. Drupal
4. WordPress
What is the best alternative to Wix in terms of ease of use?
When we talk about ease of use, No doubt Wix has gained huge popularity for it. But many other options are also providing similar drag and drop editing features.
1. Squarespace
2. Drupal
3. Weebly