Migrating is one of the most haunting tasks for any website owner.
Do you wish to migrate the project of your client from local development and want something new that will help you create better change, then it is the right time for you to opt for WordPress Migration plugins.
There are a lot of reasons why you need to use it rather than making things manually. By this, you will have the opportunity to move your website from one place to another location with the help of WordPress Migration plugins. However, if you find some difficulty to find the best WordPress Migration plugins for you to use, here are the Best ten options you can choose from.
Why do you need to migrate your WordPress Website?
Initially, Most WordPress users use basic hosting plans, that have limited features. But as the traffic and website grow, its requirements also need to upgrade. Hence, either you have to migrate your website to a more reliable and strong web hosting service or you upgrade to the premium plan of the existing one.
Sometimes, a website developer chooses a local web hosting service to develop a website offline.
Once the website is completed and ready to launch, developers migrate their website from the local server to make it online.
Another scenario of WordPress migration is when as a Freelancer Web developer, you develop a website for your client on your web server.
After completion of the project, you hand over the website to the client and migrate it to the client's server.
Migrating a WordPress Website is easy for anyone unless or until you have strong knowledge of all network configurations.
Hence, to avoid this complexity and issues, WordPress Migration plugins come to the rescue.
We have provided the best 10 WordPress Migration plugins that ease the whole WordPress migration process and reduce technical efforts.
---
Read: 🚩 WordPress Migration: How to Do it Manually Or With Plugins?
---
Criteria for choosing the best WordPress Migration Plugins
Ease of use: A good migration plugin should be user-friendly and easy to use, even for beginners. It should have a simple interface and clear instructions that guide you through the migration process.
Compatibility with your website: Make sure the migration plugin is compatible with your current WordPress version and other plugins you're using. Also, check if it supports the destination server where you're planning to migrate your site.
Features: Look for a migration plugin that offers a range of features that meet your needs, such as the ability to migrate your entire site or specific parts of it (e.g., pages, posts, media files), or to migrate a staging site to a live site. It's also important to check if the plugin can handle complex migrations, like those involving multisite networks or large e-commerce websites.
Customer support: A good migration plugin should offer reliable and responsive customer support, so you can get help if you run into any issues during the migration process. Look for plugins that offer multiple support channels, such as email, live chat, and phone support, and check the plugin's documentation to see if it's comprehensive and easy to understand.
Pricing: Check the pricing structure of the plugin, as some migration plugins may be free while others may require a one-time payment or a subscription. Consider your budget and the features you need, and choose a plugin that offers the best value for money.
By considering these factors, you can choose a migration plugin that fits your needs and ensures a smooth and successful migration of your WordPress site.
---
Best WordPress Migration Plugins – Comparison Table 2023
Best WordPress Migration Plugins comparison table
---
Best WordPress Migration plugins
Migration of a WordPress Website from one server to another without any technical knowledge and plugin is hard. Even choosing the right WordPress site Migration plugin that completes the whole migration process without any issues is also harder.
Hence, to make things easy for you. We have provided you best 10 WordPress Migration plugins to choose from.
1. All-in-One Migration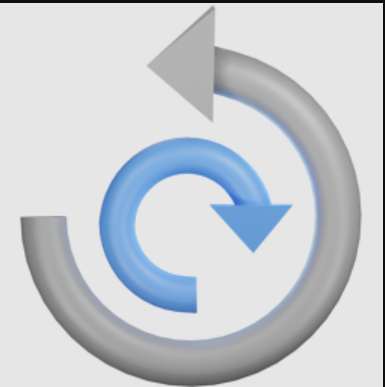 If you want to achieve great satisfaction with one plugin, then this option is best for you. It will allow you to migrate important files such as media files, themes, plugins, and folders in just one easy click, making it better compared to another list of tools. In addition, this tool will ensure that you will have a good experience using it.
The plugin does not depend on any PHP extension, so it works on almost all hostings. Also to bypass the max_execution_timeout, the plugin refreshes after every 3 secs while migration.
All-in-one migration is well-tested on all major Linux distributions, Mac OS X, and Microsoft Windows. It is one of the most popular WordPress Migration plugins available right now.
All-in-One Migration Key Features
Unlimited hosts and Operating systems
Bypass all upload size restrictions
Doesn't require PHP extensions to work will all PHP versions.
Support For MYSQL and MYSQL
Supports the Latest WordPress Version
Integrated to WP-CLI
Pros and Cons and in one Plugin
Pros
NO FTP or Files are required.
Works on Cloud storage, Hence very easy to use
Cons
Although it chunks out the file in small sizes to bypass size restrictions, still it causes some issues while file uploading.
All-in-One Migration Pricing
All-in-One Migration is available Free to download and install on WordPress Directory. But with limited features. If you want to enjoy complete features and use premium extensions.
You can simply use their premium extensions starting at $69 and going up to $99. In this price range, you will get all the added benefits of premium extensions shown below:
After you are done with the installation and activation part, you'll find the plugin in the sidebar of your Dashboard.
---
2. Backup Buddy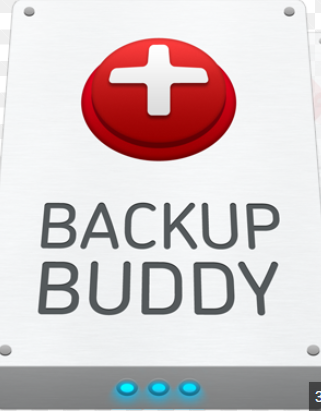 Another great WordPress site migration can automatically create a backup. This will help you recover your site from any issue without hitch. It is easy to use and can migrate your website from one server to another domain. All you have to do is to create a database and then enter the credential of your database while you import it.
What all is backed up by the plugin :
Posts and Pages
Themes
Plugins
Settings
Comments
Users
Media Library
WordPress core
With the backup created with the plugin, you can easily migrate your site. This is a must-have plugin for many.
Backup Buddy Key features
Customize Backup content
Downloadable Backup Zip Files
Scheduled Backups
Store Backup Files Remotely
Instant Email Notifications
Restore WordPress with Importbuddy
Pros and Cons and VaultPress Plugin
Pros
Fully Automatic and scheduled Backup files
Customizable backup contents
One-click migration of staging website to live.
Cons
Does not support WordPress Multisite
Not user friendly
Backup Buddy Pricing
Backup Buddy is considered one of the most popular WordPress migration Plugins. But it is not available to download from WordPress Directory. To install Backup Buddy, you have to first choose a plan as per your requirement starting from $99 per year to $299 per year.
---
3. WP Migrate DB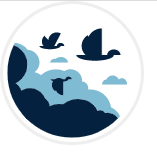 WP Migrate DB is considered one of the best tools that offer free and premium versions. It is downloadable and gives impressive promises to migrate your website safely. Moreover, it can offer you the best features that will surely be beneficial for your WordPress and provides you with better results.
Among its features includes replacing database or production, pushing database, filtering the post that is based on your preferences, selecting migrates tables, automating backups, replacing and finding the serialized data, and with push and pull for your database.
All of these WordPress Migration Plugins offer you the best features and provide you with great benefits. All you have to do is choose which one suits your needs.
WP Migrate DB Key features
Push and Pull your Databases
Find and Replace that handles serialized data
Backup your Database before replacing it
Take control of migration and follow its progress
Complete Security
Spam Prevention
Migration profiles
Select which tables to migrate
Pros and Cons and WP Migrate DB Plugin
Pros
Quick database Migration from one server to another
Best for Developers
Best suitable for Huge websites
Prevent spams
Cons
Quite expensive add-ons
Not user friendly
WP Migrate DB Pricing
WP Migrate DB is available for Free to download and install on WordPress Directory. But with limited features. If you want to enjoy complete features and use its Pro version.
You can simply upgrade to WP Migrate DB Pricing at $49 which goes up to $219.
---
4. Migrate Guru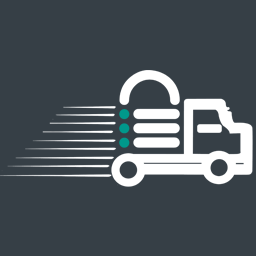 Migrate Guru is one of the best and Completely Free WordPress Migration plugins available. It has the potential to beat some of the paid migration plugins with its amazing features. It is specially developed to ease the whole WordPress Migration process.
It uses its own server to process the migration of all WordPress databases. That ultimately reduces the risk of data loss during the process. It is well-designed to handle large and complex websites in less time as compared to the other WordPress Migration plugin in the list.
It is highly user-friendly and designed and all the processes can be done with a single click button.
Let us now talk about its key feature.
Migrate Guru Key features
One step Migration process
No overload on the Site
No need for Addons
No storage required
Specially designed for Large websites
Multi Web host compatibility
Timely Email alerts on the website migrate status
Pros and Cons and Migrate Guru Plugin
Pros
The simple one-step migration process
Supports multi-web hosts
Can handle large websites without affecting data or performance
Absolutely free
Cons
It does not support local host migrations
Not supported to migration of a website to multi-site networks.
Migrate Guru Pricing
Migrate Guru is one of its kind that doe not charge a single penny for providing such premium-level migration service. It is available completely free to download and use from the WordPress directory. Whereas, other WordPress migration Plugins charge a premium to provide such features. that migrate guru focuses on providing as many features to the users absolutely free.
---
5. Duplicator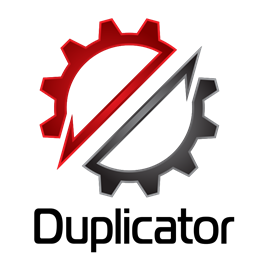 Another popular and widely used WordPress Migration Plugin that hits our list is Duplicator Pro. It works like a magic for beginners who do have not any technical knowledge.
Its simple and easy step-by-step migration process enables users to scrap out the website completely from the local host, Examine it, Make changes if necessary, and host it on another server.
The whole process is simple, smooth, and fast. Duplicator also ensures that during the process the website does not fall into downtime. Apart from its amazing features, the developers also concluded that to operate this WordPress Migration plugin, some basic technical knowledge is still required.
Hence, it is highly recommended that a user must ask for help from professionals if they do not have any basic knowledge about it. And to avoid any mishaps with the website. Now let's check out the features that make it a great choice.
Duplicator key features
Zero Downtime Migration
Enables you to pull down a live site to a local host for testing
Provides Site Staging
Does not require import-export SQL scripts
easily transfers websites from one host to another
Enables Manual backup of the entire website or part of it
Pros and Cons and Duplicator Plugin
Pros
The simple one-step migration process
Enables Schedule backups and data stored in multiple cloud storage options
Multisite Migration support
Cons
Need Technical assistance for beginners
Can be frustrating for large websites
Duplicator Pricing
Although, Duplicator is available for free use and download from WordPress Directory. But its free Version has limited functions and some restrictions.
To enjoy a full-fledged feature, you need to upgrade to its pro version " Duplicator Pro" and have a 14-day money-back guarantee. Pro plans to start from $49.50 to $299.50.
---
6. VaultPress (Jetpack)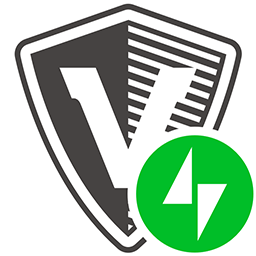 This tool offers synchronization and backup that is easy for migration. It is created to promote your website with real security scans and backups. Furthermore, it will help you to synchronize each revision, media file, comment, or post on your website.
Also, this plugin is easy to use especially if you want to browse the history of your download or backup while you are uploading themes or plugins. Its backup has the ability to restore the FT, and SSH connection of your current website.
It is to be noted that, VaultPress is now part of Jetpack
---
Read: 🚩 5 Best WordPress Malware Removal Plugins To Secure Website
---
VaultPress key features
Automated backups are stored in an offsite digital vault in real-time.
Site Migration
Automatic file repair and Scanning
Quick Painless Restore
Spam Defense and Brute Force Attack Protection
Downtime Monitoring
Activity log
Pros and Cons and VaultPress Plugin
Pros
Integrated Website Securities
One-click restoration process
Cons
Upgrade plans comes with unnecessary features
Plugin setup is complex as compared to other migration plugins
VaultPress Pricing
Although VaultPress is available Free to download and install on WordPress Directory. But with limited features. If you want to enjoy complete features and extend their functionality.
You can simply upgrade to their premium plans starting at $4.77 per year (Backup daily) and goes up to $47.97 per year (Complete plan).
---
Some More Best WordPress Migration plugins
Let's discuss some more amazing WordPress Migration plugins which are also the best in the plugin market. You can go through the plugins mentioned in the table below. Follow the links to get access to the installation of the plugins.
So what are you waiting for???
Come on!!!! Let's not waste more time.
---
Conclusion
The whole Migration and Backup of WordPress Websites are quite a time-consuming process. Especially for the Lage and complex websites, that have huge website core files.
Hence, to get successful results, you must have patience and be careful while carrying on the process. But it is to be noted that, always perform a backup before proceeding to migration.
So, to make things easy and fast for you, we came across with best 10 WordPress Migration plugins discussed in this article. To make it further easy for you to understand, a short summary of each WordPress Migration plugin is mentioned below:
VaultPress– It has all the necessary advanced options for the complete Backup process, But the Premium plan comes with unnecessary features too.
All-in-one Migration- One of the best WordPress Migration plugins on the list. It makes small chunks of large files that bypass the file size restrictions on the server.
Backup Buddy- Provides you schedule backups and storing backup files at multi-cloud storage options.
WP Migrate DB- The best choice for migrating large websites to your computer in the form of SQL files and a complex hosting environment.
Migrate Guru- The best choice for those, who don't want to spend money on premium WordPress Migration plugins. But enjoy all the features like large database migration without affecting the server.
Duplicator- One of the best WordPress Migration plugins for complete packages for migrating and backup websites.
Now the main Question here arises? Which WordPress Migration Plugin, you should choose? Well, it all depends on the user's requirements and budget. But generally speaking, I must say, you choose only those plugins that can easily handle large websites without affecting the server and data loss in less time.
We will be happy to hear about your experience with these WordPress Migration plugins and if there are any other plugins that you liked but did not cover here. Please mention them in the comment section below.
Even You can enhance your Complete Website experience and performance with WPOven!
---
Some Frequently Asked Questions (FAQs)
What is the best plugin for migrating a WordPress site?
Though, there are plenty of WordPress Migration plugins available. But only some of them are worth trying. If your budget is not tight and can pay a premium, Duplicator Pro is one of the best options, you can consider. It is a complete package for all backup and migration of a website.
And If you are looking for a free WordPress migration plugin, then Migrate guru will be the best choice, its premium-like features and large database handling capability make it the right choice among some paid plugins.
What are WordPress migration plugins?
WordPress Migration plugins are web tools, specially designed to perform complex tasks such as Backup and Migrating huge websites on a new host in the most simple and easy way.
How do I install the duplicator migration plugin for WordPress?
Some Free WordPress Migration plugins are available to install directly from the WordPress directory. To add a plugin, Open your WordPress dashboard > on the left side of the dashboard search for the plugin section > click on add new plugin > and type the name of the plugin you want to install on the search bar. After getting the search results, you can directly click on the install now button and activate it.
If the WordPress plugin is not available in the WordPress directory. You can simply download it from their official website. Go to your WordPress Dashboard > Click on add new plugin> Upload new file and it's done.
Which WordPress plugin is best and available for free to migrate the WordPress site?
When it comes to the best Free WordPress Migration plugin. Migrate Guru is one of the most popular plugins you can consider. It has premium-like features that make it a worthy opponent among other paid plugins.
Although, it has some limitations such as not being supported by local host migration and multisite. But it can easily migrate or make a backup in a single click.
---