Are you ready to bring your ideas to life or would you like to share your knowledge or experience with the world on the web? Then what else could be better than starting your blog? Blogging has been a great career opportunity or a hobby for many individuals.
Even it has been observed a steep rise in the number of web bloggers over the internet in the past decade. After all, it is not just only limited to sharing your experience or ideas, but it has also become a great source of passive income as well.
Therefore, many individuals are also looking at it as their career option, but the catch is that since there have been a lot of options now out there, it has become very difficult and quite confusing for beginners to choose the right Blog hosting site.
So, to make things a bit easier for you, we bring you some of the best blog hosting sites from which you can choose one and start your blogging. In addition to that, we will also guide you on What features you must look into and what needs to be avoided.
Then what are you waiting for? Let us get started!
---
---
Are you in a hurry? here is a comparison of the top blog hosting sites you can check.
Best Blog Hosting Sites (Paid) – Comparison Table 2023
| Key Features | WPOven | Ghost | Squarespace | Wix | Pixpa |
| --- | --- | --- | --- | --- | --- |
| Plan & Pricing Starts from | $16.61 / month | $11 / month | $ 23 / month | $16 / month | $6 / month |
| No. of website hosting | Unlimited | 1 | 1 | 1 | 1 |
| Self Hosting | | | | | |
| Managed Service | | | | | |
| Free Email Hosting | | | | | |
| Monthly No. of visits/month | 50,000 | 500 | Unmetered | – | Unmetered |
| Flexibility to choose CMS | | | | | |
| Storage | 20 GB SSD | Unlimited | 10 GB | 2 GB | 1 GB |
| Bandwidth | 1 TB | Unlimited | Unlimited | 2 GB | Unlimited |
Best Blog hosting sites comparison table
---
Best Blog Hosting Sites (Free) – Comparison Table 2023
| Key Features | WordPress.com | Blogger | Medium | Weebly | Tumblr |
| --- | --- | --- | --- | --- | --- |
| Starting Price | Free; $4/month (billed annually) | Free | Free | Free; $10/month (billed annually) | Free |
| Free Trial | 14 days for the Pro plan | Free | Free | Free plan | Free |
| Mobile App | | | | | |
Best Blog Free hosting sites comparison table
---
Best Blog Hosting Sites: Must have Key Features

Before hopping directly to the best blog hosting sites list, it would be great to do your homework first about what must-have features are there in a blog hosting site. This way, it will help you to filter out the best blog hosting site without any mistakes.
1. Must have a Low Learning Curve
As a beginner, you will require to have an easy blog hosting site setup, a low learning curve, and also doesn't require any prior special technical or coding expertise. It is because you are just starting a simple blogging website rather than any business or enterprise website. In addition to that, you are also required to set up, design, and post your blogs without any issues.
2. Easy to Scale and Upgrade
People like to search for things online and keep looking for their answers on various blogging websites. If you can provide what they are looking for, your blogging website will automatically get higher ranks in SERPs which in turn increases your website traffic. Over time the web traffic will increase and a time comes when you are required to upgrade your website resources.
Therefore, a blog hosting site must provide a seamless experience with multiple upgrade options to scale your website if required. Or else it would be difficult for you to switch to other blog hosting sites later on.
3. Lot of Area for Customization
Who doesn't like to be their own boss, especially if you are running a blogging site? It not only adds up a personal touch to your blogging website but also lets you change its look and feel. Therefore, the best blog hosting site provides you with a lot of areas for customization such as providing you with a wide range of templates, website builders, and third-party tools.
Whereas, poor blog hosting sites do monopoly and only provide you with a limited number of default templates without any option for further customizations.
4. Allows Monetization Options
Quality content has a lot of benefits other than just increasing traffic. As more visitors start checking out your content, the better search engine rankings will be, and there will be a lot of opportunities to generate revenue from it.
So, your blogging hosting site must allow you to monetize your blog in various possible ways available without any restrictions or limitations.
---
If you would like to read more on how to generate revenue out of your blog and explore various opportunities out there, please check out our dedicated blog on "How to monetize a blog with 15 proven methods" in a very simple and detailed way.
---
5. Allow Adding Codes or Scripts
Adding codes and scripts to your blogs not only helps to add certain features or functionality but also allows you to track the performance of your blogging site. Google search console and Google Analytics are two essential tools that you might want to integrate with your blog. That can be only possible by adding their scripts to your blog's header tags.
On the other hand, if your blog hosting site does not allow you to add scripts or you don't like to do so, then there must be at least an inbuild tool with the help of which you can get all insights about your blog performance.
6. Free Basic but Essential Features
It would be best if you avoid blog hosting sites that provide you with minimal features. There are plenty of blog hosting sites out there that provide you with bonus features when you first sign up. Whether it is coupons, Free emails, Free SSL certificates, Free themes, Free plugins, or a domain name.
If they are not providing all these freebies in their lowest plans, then they must at least provide them in their higher plans or else avoid it. This way, you can save a lot of your money from buying all these freebies from other third-party providers.
Now, you get an idea about what are the key features that you must look into a blog hosting site, let us check out some of the most popular and widely used blog hosting sites free and paid on the market.
---
---
Types of web hosting options
When you looking for hosting a blog or website you will find there are two types of web hosting solutions are available.
Self- hosted
In the context of software or web services, "self-hosted" typically means that the user is responsible for hosting the software or service on their own servers or infrastructure. This can include,
Setting up and configuring the necessary hardware and software, as well as maintaining and updating it over time.
Gives the user full control over the deployment and operation of the software or service but also requires them to have the technical expertise and resources to do so.
Hosted
On the other hand, "hosted" typically means that the software or service is hosted by a third-party provider. This can include,
Cloud-based services, where the provider handles all of the underlying infrastructure and maintenance, as well as software as a service (SaaS) offerings, where the provider handles all aspects of the deployment and operation of the software.
This approach is generally simpler for the user, as they don't need to worry about the technical details of hosting the software or service, but they may have less control over the deployment and operation of the service.
It is also worth noting that some services can be offered in both self-hosted and hosted variations. For example, open-source software can be self-hosted by someone or be offered as a hosted service by a provider.
Apart from these web services, you will find there are different types of web hosting options available to bloggers, such as:
Shared Hosting
Cloud hosting
---
If you're interested in finding out more about the costs associated with these different types of web hosting, check out our detailed article on "Website Hosting Costs in 2023".
---
5 Best Blog Hosting Sites (Paid)
Here is the list of paid blog hosting sites, that we have provided you with after filtering our various other options available in the market and making it easy for you to choose the right one.
---
1. WPOven with WordPress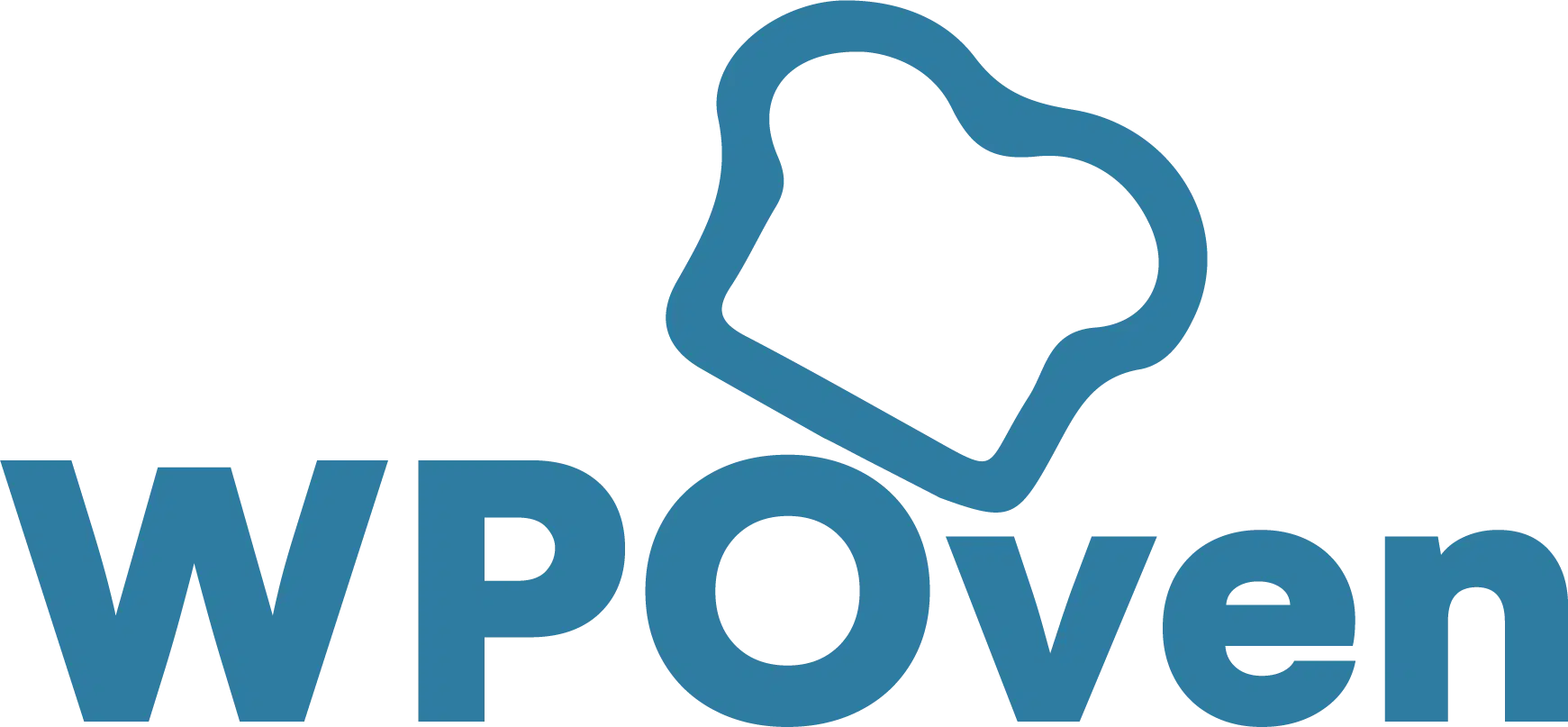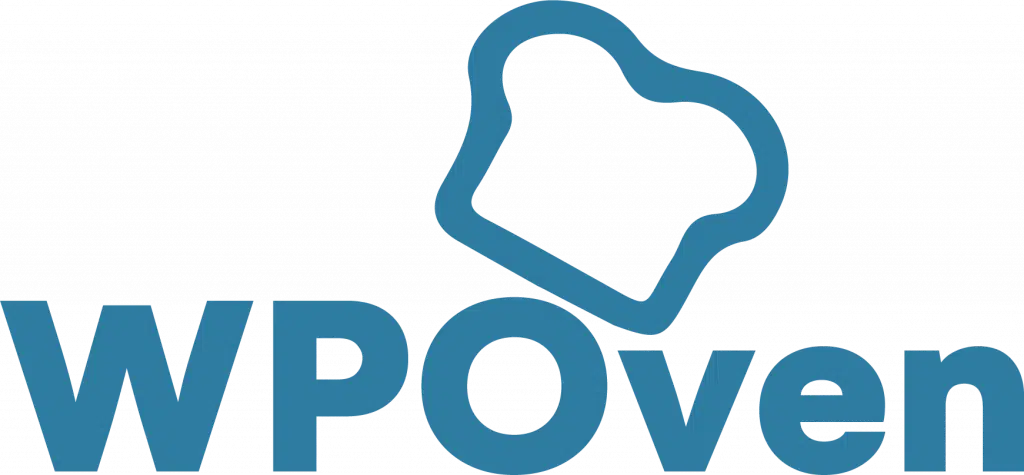 WPOven is a trusted and affordable managed WordPress hosting site that is an ideal option for small to larger blogs without any limitations. WPOven provides you with a well- WordPress optimized environment with powerful managed servers, which means the bloggers can simply rely on them.
Whether updating WordPress core files, plugins, and themes to doing all the automatic regular backups and security measures, WPOven can easily handle all of these without any issues and brings you a smoother experience than ever.
In addition to that, unlike other dedicated blog hosting sites that don't provide much customization and flexibility. WPOven offers you the power of WordPress CMS through which you can easily turn any simple blog into a full fledge eCommerce website at any time.
This means you are not limited to just blogging but also opens the door for various monetization options and it can turn out to be a great source of revenue option.
Get Premium Features in WPOven's affordable hosting plans
Unlimited Site Hosting
Migrate all your sites for Free
Daily Malware Scanning and Backup
Risk-Free 14 days' money back
Build in Web application Firewall & Bot protection
Website Growth and Management Support (SEO Service, Web Management, Graphic Design)
Pros and Cons of WPOven
Pros
Unlimited Website hosting
Free Email
More storage and Unlimited Bandwidth
Complete WordPress Maintenance Services Included
Unlimited staging & Free Migration
WordPress Expert Support 24X7
Cons
We don't think there is a single reason that can be a deal breaker for hosting your blog on WPOven.
Pricing
WPOven offers you a wide range of affordable monthly as well as annual plans, suitable for every type of user. The plan starts at $16.61 per month and it comes with all the key features that are critical for starting and running a blog smoothly, including a Free SSL certificate, Free Email, and Unlimited Sites.
---
2. Ghost

Ghost is a dedicated blogging platform with minimalistic features and design, completely targeting writers and simple bloggers. It provides both hosted as well as a free downloadable software option that you can install by yourself.
But it has its own shortcomings and complexities which we will let you about in its Pros and Cons section.
Pros and Cons of Ghost
Pros
Focusing on bloggers and writers
Clean and user-friendly interface
Cheap and comes with nice features
Easy setup and get to go with the hosted version
Fast and efficient
Cons
Complex Installation and technical setup
Limited and basic features
Poor scalability
Limited monetization options
Limited themes
Not easy customization options
Pricing
As we have already mentioned earlier, Ghost provides both self-hosted as well as web-hosting services. Their Ghost pro plan starts at $9 per month, for a single staff user with a 500 audience limit only, whereas if you like to self-host, simply download the FREE open-source Ghost CMS and install it on your VPS server or Ras-berry pi.
Ghost Review – WPOven opinion
Ghost can be a great choice for hobbyists, writers, or simple bloggers, who are not looking to grow and generate some sort of income to it in the near future.
---
3. Squarespace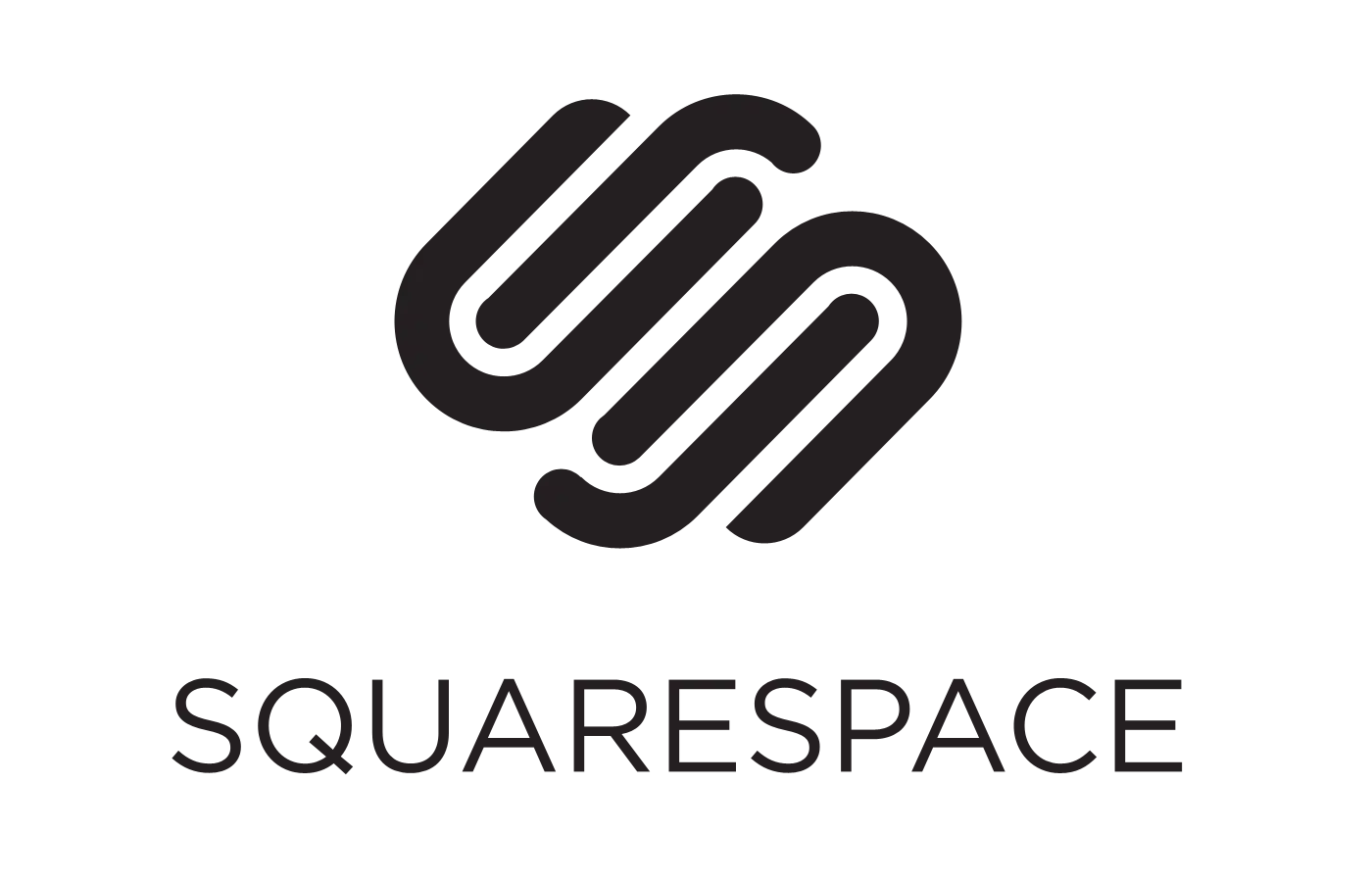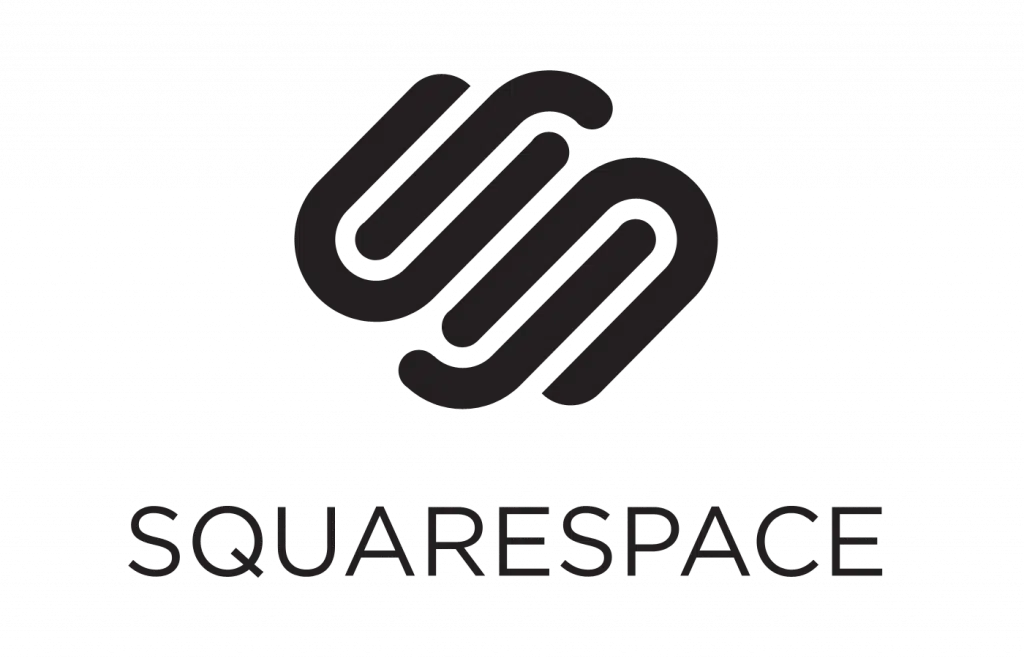 Squarespace is an all-in-one online platform, through which you can build any type of blog or website all by yourself, without resorting to any external help.
The platform is most suitable for novices to build their website or blogs as fast as possible because there are no hard technicalities involved in it. It is better known for its simple and easy-to-use features such as drag and drop builder, ready-to-use templates, etc., which give you an overall professional experience.
Even with the minimum expertise in website building, this platform can be used to create visually appealing websites that are as per modern standards. This platform allows users to create any website, from simple blogs to e-commerce stores or business portfolios.
Pros and cons of Squarespace
Pros
Beginner friendly
Easy to set up and build your blogs
Has beautiful and professional premade templates
Best suitable for Blogging websites. If your central focus is to create a blogging website.
It provides an option with many new features such as podcast integration, multiple authors, and automatic scheduling posts.
Provides SSL certificates in all their plans
Provide easy room for growth
Cons
Due to heavy themes and pictures embedded in it, it slows the website a bit and potentially can harm your SEO rankings
Limited features
Limited integration is subjected to only a few tools and services.
You need to click on the save setting on each and every edit.
No autosaving feature or live editing functionality.
Pricing
Squarespace offers different pricing plans targeting different types of users. Their personal website plan starts at $23 per month or $16 per month if billed annually. For the Business website, you have to pay $33 per month or $23 per month if billed annually.
Whereas, for online stores/eCommerce websites, you have to pay $36-$65 per month or $27-$49 per month if billed annually.
Squarespace review- WPOven opinion
Squarespace is the most suitable for those users who are creative and like to have professional-looking blogs. It has a good low learning curve thanks to its drag-drop easy builder and premade premium templates. But do not forget to consider its Cons as well.
---
4. Wix

Established in the year 2006, Wix was one of WordPress's earliest and steady competitors. You might also have seen a lot of its advertisements rolling out on digital platforms such as YouTube, websites, or even on your television screens.
Wix currently has 160 million users from across the world and it has been rising, due to its easy drag-drop builder feature. This means you can build any small eCommerce website without any coding skills.
Pros and Cons of Wix
Pros
Offers you a wide range of Premade templates
Website Builder powered by AI
Easy Drag-Drop builder feature
Beginner Friendly
Easy to integrate plugins in Wix
Offers a user-friendly blog editor and has integrated SEO features to enhance your search engine visibility.
Cons
Limited drag and drop builder feature
Difficult to customize themes and Limited design options
Limited features are available for blogging with poor customization options
You have to separately edit the web and mobile views of the website and even the Mobile view is not that great and robust.
Pricing
Wix offers you both Free and Paid plans, but when considering the Free version, it is not worth trying. Because in their Free version, you will find a lot of ad banners are fed into it, and you cannot even remove them. In addition to that, you won't be able to choose your own domain name, rather you have to rely on Wix's subdomain for e.g., username.wix.com/sitename.
But all these Free version shortcomings can be removed in their Premium plans starting at $16/month for personal use and going up to $45/month for VIP users.
Wix review- WPOven Opinion
Wix can be an ideal option for beginners who are not into many customizations or editing their website design and want to go for the easiest way.
---
You can also check out our comparison between Wix Vs Squarespace Vs WordPress for more clarity.
---
5. Pixpa

Pixpa is an affordable and all-in-one platform for creators and small businesses to create professional and beautiful websites with built-in online stores, blogs, and client galleries.
It is one of the most versatile platforms available, on which you can easily share your ideas, show your work or even sell products without any prior coding skills. Like Wix and Squarespace, Pixpa also offers you an easy drag-drop page builder, which makes it a beginner-friendly platform.
In addition to that, Pixpa also offers you a wide range of built-in tools such as SEO manager, Marketing, Sales tool, social media, and much more, helping you to grow your website and convert more leads.
Pros and Cons of Pixpa
Pros
Beginner Friendly
Impressive app Galleries
Excellent customization option for the navigation menu
Cons
Limitations on lower plans
Poor third-party integrations
Drag-Drop builder is not good as Wix
You won't be able to publish anything during the trial period
Pricing
Pixpa offers all-inclusive pricing plans that are simple and affordable with no hidden costs. While there is no free plan, subscriptions start at just $6/month and go up to $25/month making it one of the most affordable yet feature-rich. All plans offer generous resources, unlimited bandwidth, SSL certificates, and 24/7 support.
Pixpa review- WPOven opinion
If you are looking for Wix alternatives and have a low budget but do not want to compromise on features, choose Pixpa. It can be the best option for beginners due to its easy drag-drop builder but you will have to compromise on monetization and customization options.
---
5 Best Free Blog Hosting Sites
If you have a low or zero budget and looking for starting a blog as your hobby, there are plenty of Free blog hosting sites are available. Here is the list of the 5 best free blog hosting sites that you can consider.
---
For more clarity on WordPress.com and WordPress.org, you can check out our dedicated post on "WordPress.com Vs WordPress.org " and learn more about them in detail.
---
1. WordPress.com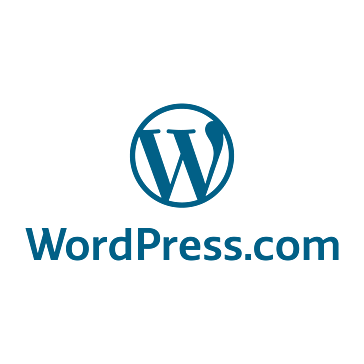 WordPress.com is one of the famous and widely used Free blog hosting sites offered by Automattic, the same company that offers some of the most powerful tools such as WooCommerce and Jetpack.
It is formed by WordPress.org, (Popular for providing widely used open-source CMS) co-founder Matt Mullenweg.
It is a managed hosting platform for self-publishing (i.e. blogging or any other work) that is powered by software from WordPress.org. This platform has been developed with a mission to democratize publishing and eCommerce one website at a time. In short, WordPress.com is a service provider that helps to build websites using the WordPress.org software.
Pros and Cons of WordPress.com
Pros
An ideal option for bloggers and hobbyists
Hosted Platform
Low learning curve
Build a website in simple steps
Automatic updates and backups
Offers Free space up to 3GB, more storage on paid plans.
Simply designed Dashboard targeting bloggers
Cons
Limited monetization options
Limited customizations and integrations
Put ads on your Free Website
Unable to implement Google AdSense
No flexibility and limited functionality
Fewer Customizations
No eCommerce feature is available
No tracking tool integration support
Unable to upload themes and use custom themes
They can delete your website when they find you violating their terms and conditions
WordPress.com Pricing
The basic version of WordPress.com is completely Free but with ads, WordPress branding, and limited features. However, if you like to use their premium features, upgrade to their paid plans starting at $9 per month and going up to $70 per month.
WordPress.com review- WPOven Opinion
WordPress.com works best for those users who do not want self-hosting. With the fully-hosted version, you get to concentrate on the job at hand and need not worry about the technicalities involved with the website and the painstaking self-hosting installations.
---
2. Blogger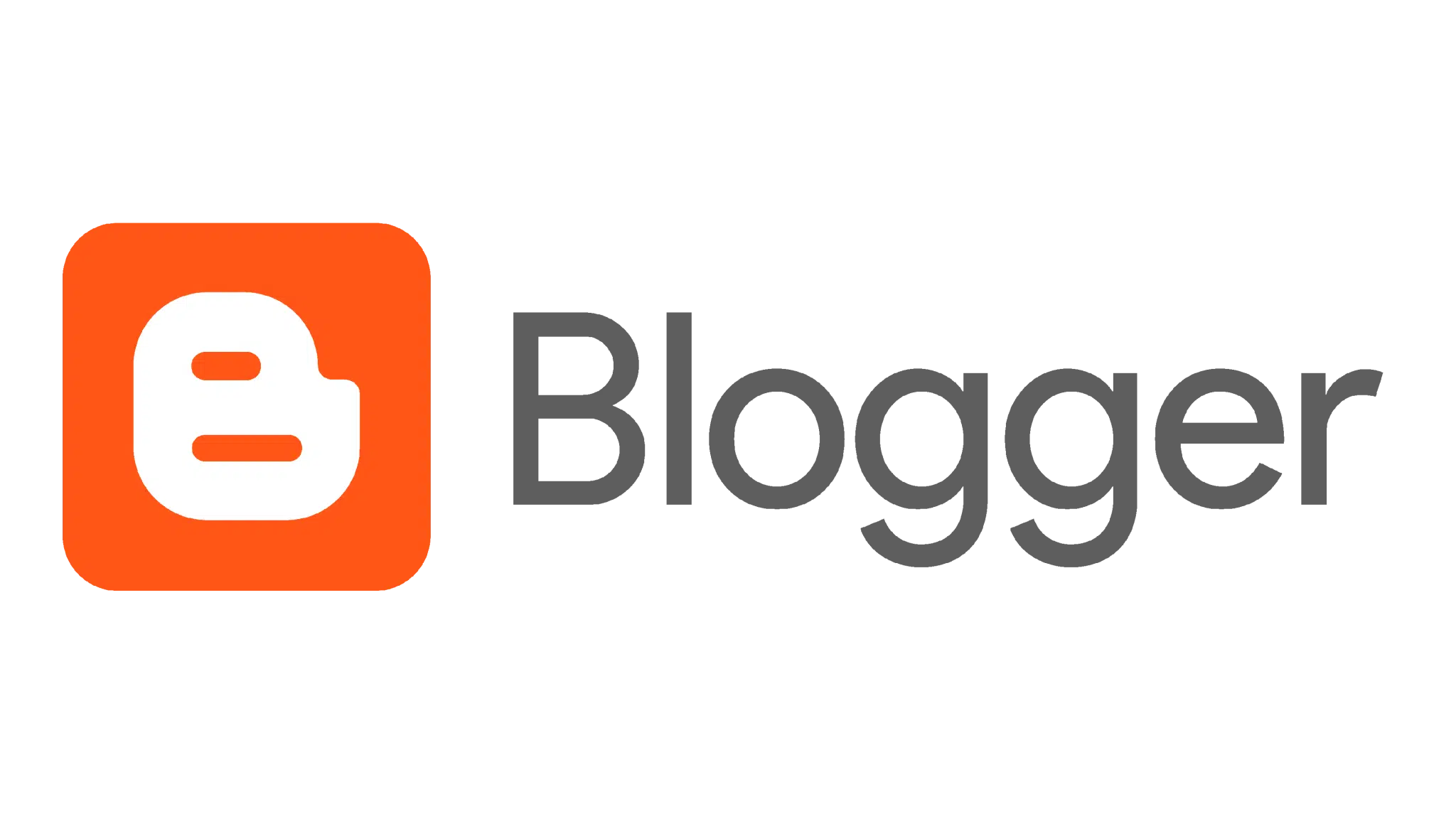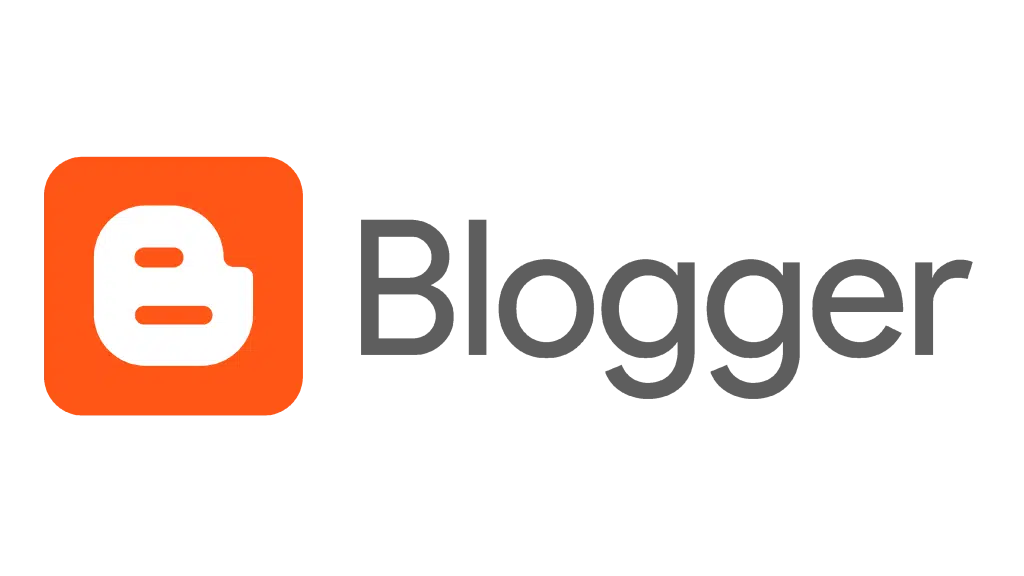 Blogger is another one of the most popular Free blog hosting sites offered by Google. Just like WordPress.com, it also provides you with a quick and easy way to build your blog without any technical or coding skills required.
It is also one of the earliest blogging platforms available, initially launched in the year 1999. But later on, it was acquired and redesigned by Google in the year 2003. The blogger provides you with unlimited domain hosting and easy integration with various Google accounts and services (Gmail, Maps, Calendars, etc.)
Pros and Cons of Blogger
Pros
Simple Setup and Easy to use
Low Learning curve
Great Customization options are available due to add-ons and widgets support
Security and Backup ensured by Google
No prior coding skills or technical expertise required
Bandwidth is allocated by Google
Easy integration with Google Analytics
Easy to use the custom domain if you have one
Add multiple admins without any extra charges
Easy Monetization options
Mobile Friendly Design
Cons
No in-depth insights into your traffic and visitors
Limited Customization options
You do not have control over it, it runs on Google parameters and administration.
Limited to use of basic blogging tools
No Free Domain
No frequent updates or new features
Fewer templates are available and those that are available are of poor quality.
Blogger pricing
Blogger is a completely Free blog hosting site but with the subdomain https://www.yourwebsitename.blogger.com/. In case, if you want to use your own or a custom domain, buy it separately.
Blogger Review – WPOven Opinion
Blogger is a very simple and easy-to-use blogging site, which is most suitable for small-scale blogs. This site or platform is especially targeting those who like to start their blogging journey as a hobby.
---
3. Medium


Medium is a comparatively new platform and has evolved as the best option for blogging and publishing interesting content. Medium provides an easy and free sign-up facility due to which blogging has become easy for everyone.
All you need to do is just create an account by providing your essential details, write your content, and publish, that's it.
The next thing what medium does is, with your consent, it publishes all of your work on its platform either free or paid on different Topics. But here is the catch, the medium does not choose random content to publish but first verifies the quality of the content.
It checks if the content follows all the medium guidelines or not after that allows it to publish.
Pros
Easy setup, You Just create an account and start blogging.
Simple and Clean User interface
You can get better exploration and recognition
You can entirely focus on writing rather than website designing
No technical stuff is required for SEO
Cons
The traffic your content gets will not be yours.
You won't have control over your content, Medium will have all the admin and control privileges.
High competition to get curated
Features are limited in terms of design
You won't be able to use your own domain name
Limited monetization options, since Medium only offers their partner program.
Medium Pricing
Medium is a completely Free blog hosting site, but due to its limited features, fewer monetization options, and no admin control privileges, most individuals prefer to choose managed WordPress hosting.
Medium Review – WPOven Opinion
Medium is a great blog hosting site, especially for writers who are looking for recognition and like to share their work with a built-in audience. But do not forget that the medium is a well-known platform and the competition is high, which means you will find it difficult to get your content curated easily.
---
4. Weebly

Weebly is a web-hosting service featuring a drag-and-drop website builder. It is very easy to understand and user-friendly to build any website using its drag-and-drop feature.
Its free hosting plan is quite robust, with 500 MB storage, unlimited bandwidth, Free SSL, and no ads.
It provides many themes, tools, and drag-drip builder features making it a beginner-friendly blog hosting site. However, the free plan has its own certain limitations and restrictions which you will get to know in the Pros and Cons section.
Pros and Cons of Weebly
Pros
Beginner friendly
Simple but powerful website builder
Beautiful and stylish templates
Free SSL certificate included in Free plan
Email and Chat support
Easy and Simple sign-up process without any hidden charges
No advertisements
Cons
Only 500MB of storage provided
Domain with Weebly branding
Limited features in terms of design
No email and custom domain
Blogging flexibility and SEO options are not powerful as in WordPress
Expensive paid subscriptions compared to other blog hosting sites
Weebly Pricing
Weebly offers a limited free plan, but to avail yourself of more benefits, you have to choose their paid plans starting at $5 per month if billed annually and going up to $25 per month billed annually.
Weebly Review- WPOven Opinion
Best suitable for those people who are looking for stylish but powerful blog design. But do not forget to consider its Pros and Cons before hosting your blog.
---
5. Tumblr


Tumblr is not like any traditional blogging site, but it can be considered a microblogging site with built-in social networking features. It is one of the original blogging sites where you find multiple post formats for different types of content.
Unlike any other blogging site that is more into just publishing, Tumblr is more oriented towards publishing social media or multimedia-like content.
Pros and Cons of Tumblr
Pros
Tumblr is free
Simple, easy to setup and use
Easy integration with social media platforms
Best for personal use
It provides you with a Tumblr subdomain but you can also connect to your custom domain.
Cons
Comes with a limited set of features
Not suitable for business or online store
Migrating to another hosting site is difficult
Offers basic customization options
No monetization options
Tumblr pricing
Tumblr is a completely free blog-hosting site, with simple features and design. However, you can connect your custom domain (purchased separately) and even use third-party themes and apps (Purchased separately).
Tumblr Review – WPOven Opinion
Tumblr is the most suitable for personal use only. If you have plans to grow in the future and generate revenues out of it, it is best to go for other blog hosting sites that provide more flexibility and features.
---
You can also check out our dedicated post on "How to Start A WordPress Blog For Free in 8 Simple Steps?"
---
Wrapping it up!
From the above post, you have seen that there are plenty of blog hosting sites available (Free and Paid) to choose from. All these options offer you different features, targeting different types of people and their requirements. Check out our reviews of the above-handpicked best blog hosting sites, dive into their Pros and Cons, check their pricing, and then make your final decision.
Our Recommendation for Best Blog Hosting Sites
We believe that there is no other blog hosting site that can match WordPress.org in terms of features, flexibility, monetization options, ease of use, and many more. And when it combines with a reputed powerful web hosting service, you will never look back. Here are some of the benefits you will have:
Future-ready
You will have all the control and admin privileges
Can generate limitless revenues
You will have your own branding and Traffic
Personalize and design as you like
Unlimited possibilities and many more.
What do you think? Which blog hosting sites look great for you? Also, if any of the above-mentioned blog hosting sites you have used in the past, please share your experience in the comment section below!
---
Frequently Asked Questions
What are the best-paid blog hosting sites?
What are the best free blog hosting sites?
The best free blog hosting sites you can consider are:
1. WordPress.com
2. Blogger
3. Medium
4. Weebly
5. Tumblr
What are the best blog hosting sites?
There is plenty of blog hosting sites available but here is the list of the most recommended ones:
1. WPoven with WordPress
2. Blogger
3. Medium
4. Pixpa
5. Wix
---